How to Find the Best Prices on Internet Security Software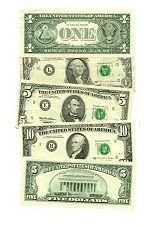 Comparison Shopping
If you don't want to time out your shopping, the best way to find the best possible deals on Internet security software is through comparison shopping. Comparison shopping involves comparing the same product at multiple stores to see who has the best prices. While many may skip this method, thinking it's too time consuming, it's quite easy to take advantage of price comparison websites to save time and money.
Years ago, the only way to effectively comparison shop was by gathering the print ads from every store, flipping to the electronics section and seeing who had the best deal at the time. Now, specialized websites do the work for you. The hardest part is choosing the right site for you.
According to Smart Money's price comparison site analysis, Price Grabber was the best around. It listed accurate information, including the cheapest possible results. Since these sites assume you'll be shopping online, more often than not, you can also sort by total price, which includes tax and shipping. Since Price Grabber does all this, Smart Money ranked it as number one. You can see the full list of sites on Smart Money to decide for yourself.
When you choose a price comparison site, enter the name of the Internet security software you are interested in. If you don't know the exact name, just enter the manufacturer. For instance, if you want to find the latest Norton product, search for Norton. Narrow the results further after the first set of results are displayed. As a starting point, consider some of the most popular software for Windows and Mac.
Of course, the most effective method involves comparing prices both online and offline. Though one deal may be available only online, a better deal may be in store only. Many retail websites, such as Best Buy or even Walmart, often list their weekly circulars online so you can compare prices at individual stores to see if the online or offline price is better.
Image Credits: WikiMedia Commons / BrokenSegue
Shopping Holidays
There are certain times of the year when the prices of security software are cheaper. If you can wait, plan your shopping around these times. As many students are off to college in August and September, many retailers offer deep discounts on security software, electronics and other school related supplies. You do not need to be a student to take advantage of these specials.
Almost every store, both online and offline, offers some type of Black Friday sales. If you're not into getting up early and fighting your way through a crowded store, don't be discouraged. The best prices on Internet security software are found online in most cases. Many sites like Amazon, Circuit City, Best Buy and other electronics and software retailers provide daily and even hourly specials on security software. These sales start as much as two weeks before November's Black Friday and extend up to two weeks after. Most discounts range from 50% to 80% off.
Retailers know computers are a popular Christmas gift. After they've made their money from the gifts themselves, it is time to profit from accessories. In order to entice you to spend any Christmas money you may have received, they offer discounts on computer supplies, including software. Discounts are often as much as 50% off.
Rebates
Throughout the year, retailers offer rebates on Internet security software. There are no real set times for these as the manufacturer often offers the rebate to certain stores. The deal works as follows: you pay full price now and receive a rebate in the mail or online within 4 to 6 weeks. To save even more, take advantage of double rebates.
To help bring in customers, many retailers offer their own rebate or a sale to make the product insanely cheap or even free after the final manufacturer's rebate. These are the best rebates to take advantage of. The only catch is making sure you fill out all required forms and send them off in time. All details are provided on the rebate forms when you buy the software.
Bundles
When you buy a computer, software is often offered as an additional feature. In order to get you to buy, the software's manufacturer provides the software at a discount when you choose to buy both the computer and software at the same time. This also applies to purchasing different types of software together. For instance, anti-virus software may be bundled with Internet security software, making both programs significantly cheaper.
In order to see if you are really benefiting from a bundle buy, check the prices of the individual products. If the combined price is almost the same as the bundle, the deal isn't worth your time unless you're planning to buy both anyway. Bundled deals don't offer the best Internet security software prices, but do provide at least a small discount.
References
Smart Money List: https://www.smartmoney.com/spend/family-money/which-comparison-shopping-site-is-best/?zone=intromessage