The Best PC Data Encryption Programs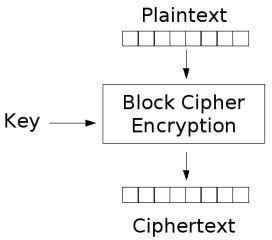 Why Encryption?
In these times when your computer is always connected to the Internet, people can easily find their way into your computer to check out your files for sensitive data. If you are carrying data on a removable, portable storage device, you may misplace it - allowing people to go through its contents. Sometimes users lose their laptops or forget to 'securely' erase the data before selling off their computers. Both such cases may put the users at risk of people picking up the data and misusing it.
When you use data encryption, you can be sure that no unauthorized person can steal data from your computer. It's the same case with portable storage. If you use an encryption program to encrypt the files on the hard disk and copy it to a portable storage device then you need not worry about data being stolen in case you lose or misplace the device. If you make a habit of encrypting data, you need not worry about someone using data recovery programs to dig out the data you erased before selling off your old computer.
Plenty of encryption programs exist in the computer security market. The following covers some programs reviewed by Bright Hub.
MEO Encryption Software
The program is from NCH Software, known for computer security solutions. The MEO encryption software is free and allows you to encrypt individual files. It also offers encryption for your outgoing emails.
Both Windows and Mac users can use the software to encrypt their files. Per the BrightHub review of MEO encryption software, the program is easy to install and use. Even a non-expert can use the program to effectively encrypt the files on his/her computer(s).
Kremlin Security
Kremlin security is considered one of the best PC data encryption programs on the Internet. It employs some of the powerful algorithms for encrypting and thereby protecting your data. It allows multiple files to be encrypted at a time. It also allows you to select a folder to encrypt and protect its contents using an encryption password.
The Bright Hub review of Kremlin Security says that the software also has the feature to securely erase the files you don't want on your computer. This makes sure that the data erased is not retrievable with any kind of undelete utility.
Dell Encryption
Dell is also offering an encryption program for users who wish to encrypt and secure their files. As of now, the software is available through volume licensing and can be used on multiple computers on your network.
Per the Bright Hub review of Dell Encryption, Dell has not limited the encryption only to PCs and laptops. It can be used on removable storage devices as well: flash drives, smart cards and even optical media. There are different profiles available for encryption so that users can select one based on their requirements.
Comodo Email Encryption
Comodo is a leading supplier of security software. Other than computer cleaners, antivirus and firewalls, it also offers Comodo SecureMail - a software for encrypting and decrypting emails. The software is free for personal use and also facilitates digital certificates for your email IDs.
Comodo email encryption software allows you to send encrypted emails that are stored on Comodo's servers. The recipients receive a link to the message along with a password. They can either download the software or use the link and password to access the email. For details, read the review of Comodo SecureMail.
e-Capsule Private Safe HD
The software employs AES (Advanced Encryption Standard) to encrypt the contents of hard disk. The software claims that the encryption is one the strongest and cannot be broken easily. It also features a good backup and restore program. For encryption, it supports both local storage and portable devices. Please read the review of e-Capsule Private Safe HD to know more about the data encryption program.
References
BrightHub, https://www.brighthub.com/computing/smb-security.aspx
Image from Wikimedia Commons by LunkWill
This post is part of the series: Encryption Software
This series contains articles that talk about encryption and methods to encrypt data for different uses.