Laptop Data Security Software - Intro and Windows-Based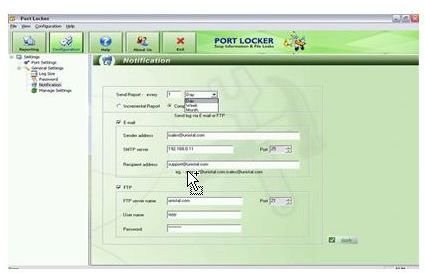 Introduction
Laptops are great for computing on the go, offering excellent flexibility and convenience. Yet there is always the lurking fear that you might lose this precious piece of equipment, or even worse, have it stolen. Of course with the cost of laptops being so low nowadays, you won't lose a lot of sleep over this, but what about your data? And what if someone steals your identity through the use of your data? What if the information you have on your laptop can compromise the company you work for? Taking these factors into consideration it is evident that laptop security is something you should be concerned about, especially if you use your laptop a lot when on the move. Here is a list of specialized laptop data security software to help keep your laptop data safe.
Protegent360 - Complete Laptop Security
This is a commercial laptop security program that is designed for Windows users. It is an all-in-one software package, which covers most of the security points an average user would want. In particular, it provides laptop tracking with file encryption, an antivirus solution with a firewall (Bitdefender), performs activity monitoring and reporting, offers port locker and data leakage prevention, and provides a data backup solution. The laptop tracking is done online, so it needs to have access to the Internet for this feature to work. Overall, it looks like a good option and the price of $29 is not too high for what it offers. For more information visit their homepage.
LAlarm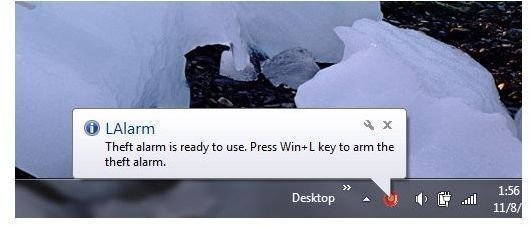 This is another Windows-based program which is somewhat simpler. This laptop security program has various types of alarms and other features, some of which can be used to protect your laptop. Namely it has a theft alarm (sounds when the laptop's power cord is disconnected or if a USB pen drive is taken out). If the latter has a strap which is attached somewhere, this feature can be quite handy as it destroys all private data when the laptop is stolen, and can send you an alarm through a mobile phone to notify you of theft or to confirm data destruction. The personal version is free while a business license costs $50. For more information take a look at the program's website.
Laptop Alarm

This is a basic piece of software, operating on Windows. What it actually does is emit a loud alarm when the power cable of the laptop is unplugged or when the mouse is removed or when the laptop is shut down. Its cost is minimal (about $3), and if you are interested you can learn more about it here.
LaptopLock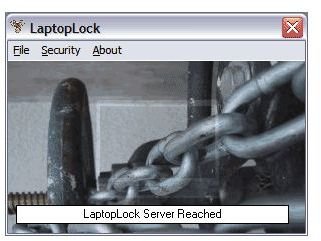 This is a freeware program for Windows that has a few basic services that are pre-defined by the user. Particularly when theft is detected, the program can delete/wipe and encrypt files, show a message to the user, execute a program, or play a sound. While running, the program can be visible or invisible to the user. A detailed guide to this software can be found here, while the program's website can be found here.
Yawcam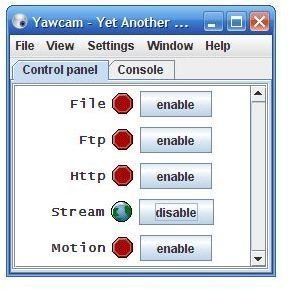 This is another Windows freeware data security program, which turns the laptop's camera into a motion detector, offering some protection to your laptop. In addition it automatically e-mails or sends via FTP, the images it captures. You can find out more about this software by taking a look at its website.
iAlertU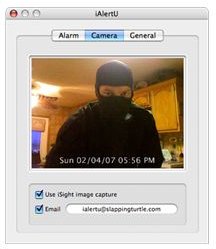 This is a very similar laptop security program, also available for free, but for Mac laptops. Basically it is a motion detector using the laptop's webcam. To learn more about it you can download the program here.
Lockdown

This is an enhanced version of iAlertU, having a better graphical user interface. It is also a free laptop data security software program available for Mac users. You can download it here.
FireFound

This is a slick add-on for the Mozilla Firefox Web browser (so it is cross-platform program). What it does is monitor the laptop and sends its location to a central server. This program for laptop security can delete all passwords, history, etc. from the browser when you tell it to. The Premium version allows you to save all that data and retrieve it afterwards. The program is open-source and free in its basic version, while the premium version costs $20 per year. Find out more on the company's website.
Prey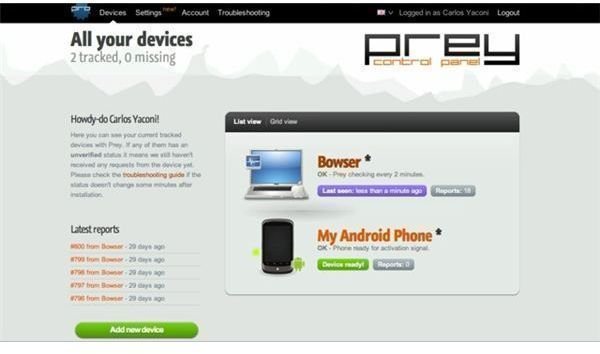 This is another cross-platform program with a price that varies a lot. The basic version is free, while the pro version ranges from $5 to $399 per month. It uses GPS/wireless Internet to track down the laptop when it's stolen and the user needs to send a signal via SMS or the Internet to notify the program. The program provides the laptop's location, can lock it down and also monitors its activities and reports to the user. There is a limit of 100 reports in the free version. This software can be used for mobile phones too. The program is open-source and its homepage is here.
Laptop's BIOS
Although not strictly a piece of software, this is a very easy and simple way of protecting your laptop using its built-in software, which runs before the operating system kicks in. Basically, you can set the laptop to ask for a password in order to boot, by accessing the BIOS. This can be done by pressing a certain function key (which is different for every laptop brand), right after you turn it on. Just make sure you remember this password or store it somewhere safe away your laptop. This method works regardless of what operating system you have on your machine.
Conclusions
There are various ways to keep the data on your laptop safe in case of loss or theft by acquiring a laptop security program. Depending on the value of your data, you may want to invest in a commercial product, or get by with a freeware laptop data security software program. For complete data protection, Protegent360 - Complete Laptop Security appears to be the best option. If, however, you are more concerned about losing your laptop, Prey might be a better and somewhat cheaper option. Whatever the case, it doesn't hurt to keep your eyes open for potential thieves and never leave your belongings unattended. Though these software programs can help you recover your laptop and keep the data in it safe, there is no remedy for the frustration and the stress caused by such an unfortunate situation.
References:
Best Rated Laptops - www.best-rated-laptops-guide.com/laptop_security_software.html
Guiding Tech - www.guidingtech.com/5222/laptop-security-software-tools-tips
Screenshots and product information courtesy of:
https://www.lalarm.com/en/LAlarm_Laptop_Alarm.htm
https://ialertu.en.softonic.com/mac
https://www.firefound.com/premium/
https://www.macupdate.com/app/mac/28372/lockdown