Fixing AVG Install Error Code 0xc0070643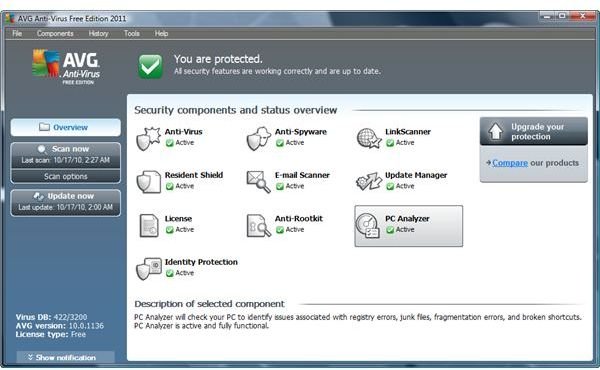 AVG, Windows Installer, and .NET Framework
The antivirus by AVG uses Windows Installer and Microsoft .NET Framework components in Windows to install or remove necessary files. The installer package of AVG will also start or stop services for AVG during an upgrade or fresh installation of the antivirus program.
If the computer has corrupted system files, and you are trying to install AVG or other programs that uses .NET Framework and Windows Installer, you will receive an 0xc0070643 error code.
To fix program installation or AVG error code 0xc0070643, you need to fix the corrupted or damaged system files in Windows. Follow the steps in the next section of this article before trying to install the AVG program.
AVG Install Error Code 0xc0070643: Fix Windows Installer
Since AVG uses Windows Installer, the first step is to fix the problem with Windows Installer. Follow the guide to fix Windows Installer in this article. The guide applies to Windows 7, Vista and XP operating systems. When you're done fixing Windows Installer, do not install any programs or AVG until you're done fixing the Microsoft .NET Framework and install all necessary updates for Windows. Read the next section to fix the said component in Windows.
AVG Install Error Code 0xc0070643: Fix .NET Framework
Some software programs use Microsoft .NET Framework and if there are corrupted files, you need to repair the .NET Framework:
Download .NET Framework Cleanup Tool and .NET Framework verification tool from MSDN Blog.
Determine the installed .NET Framework on your computer by running the verification tool.
Use the .NET Framework Cleanup tool to uninstall the installed versions of .NET Framework that the verification tool has detected. Note that Windows 7 and Vista is part of the system which means you cannot remove it. Simply proceed to removing the .NET Framework components that the tool can remove.
Reboot the computer when done using the tool.
Download .Net Framework 1.1, 1.1 SP1, 3.5 SP1 and 4.0 from the following links:
o .NET Framework v3.5 SP1 (Note that this will also install v2.0 and v3.0 SP2 of .NET Framework)
Install .NET Framework 1.1, 1.1 SP1, 3.5 SP1 and 4.0 in order.
Reboot the computer whenever you are prompted by the installer.
Visit Windows Update website (for XP) or open the Windows Update application (for Vista and Windows 7) to download important updates for Windows. It is important to install the security updates and .NET Framework updates to take advantage of program and security fixes for your computer.
Restart the computer and continue checking and installing updates for Windows until Windows Update detects that there are no more important or critical available updates for your computer.
Download and use AVG Remover to clean-up the computer for failed installation of AVG.
Download the latest setup file of AVG program. It's important to download the correct setup file e.g., if you want AVG free, get it from AVG Free website. For AVG paid customers, download the Paid version installer of AVG (not the trial version).
Close any running application and make sure that there is no other antivirus program installed in Windows. Note, that some programs are not compatible with AVG such as ZoneAlarm Toolbar, K9 Web Protection, and PC Maclan. Remove any of these programs before installing AVG. Also, if you are using Better File Rename software, make sure that you are using the latest version because the old version of this particular software conflicts with AVG.
Try reinstalling AVG for Windows.
Still Receiving AVG Install Error Code 0xc0070643?
If you continue to receive an AVG installation error code 0xc0070643 after using the above guide. Proceed to contact AVG Support and provide the installation log for AVG:
Make sure that hidden files and folders are displayed. See the guides on how to make these items visible in XP or Vista and Windows 7.
Browse for C:\Documents and Settings\All Users\Application Data\MFAData\Logs\ (in XP) or C:\ProgramData\MFAData\Logs\ (in Vista and Windows 7).
Locate the most recent MFA--.log and MSI--.log files.
Compress these files and send to AVG support. Free users of AVG should provide these log files at AVG Free forum. Paid customers should visit AVG Support website.
The AVG support team will analyze the provided log files and should offer steps in fixing the problem.
Screenshot taken by the author courtesy of AVG Technologies.