To 6 Network/System Security Monitring Software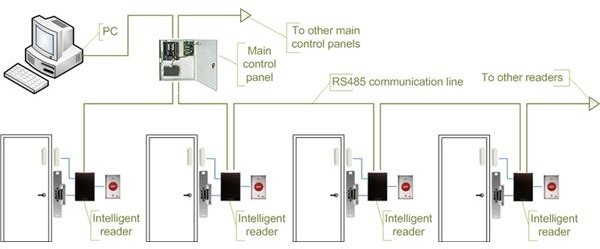 Network/Security System Monitoring Software
When it comes to network and system monitoring you are going to want to choose software that is feature rich and does everything you need it to do. No matter if you need a feature rich solution or something simple, choosing from the wide variety out there can be tough. The 4 options below are great programs that should help with your network monitoring needs.
Cacti
Using Cacti to monitor your system is a good choice as it is a leading brand name in system monitoring applications and will allow you to do everything you need to do when system monitoring. This includes the ability to graph your network activity. It works by polling any SNMP capable devices on your network and then allows you to select which information you would like to graph. You can graph items such as loads, memory usage, disk space, and so on.
Product Home Page: https://www.cacti.net/
Snort
You have probably heard of Snort or even tried it. It is one of the leading network monitoring solutions and will certainly cover all the features you need when monitoring, from graphing to CPU load and beyond. This solution is very well documented as well, which gives you a good reason to choose this over any other solution. It even has an IDS (Instrusion Detection System) that will alert you to suspicious activity. It is sometimes known as "everyones favorite network monitroing tool" and this can only mean that it's a good choice.
Product Home Page:: https://www.snort.org/
Wireshark
You may have remembered when this solution was named "The Ethereal network protocol analyzer," but it has now changed to Wireshark. This is a very powerful system monitoring software that will allow you to dig deep into the data you have collected whether the data is stored or live. What's great is that the features are easy to use, there's plenty of documentation and the interface is easy to navigate. Once you learn it, you will find that Wireshark is extremely versatile and feature rich.
Product Home Page:: https://www.wireshark.org/
Nessus
This used to be a free solution until 2008. While no longer free, it remains a good network monitoring solution that runs on almost any OS. The downside is that you will need to pay approx $1200 per year if you want anything more than the home use license. That's pricing, but this software's good reputation for network vulnerability detection you may want to consider this as a solution as you will be able to scan for over 34,000 known vulnerabilities. Because it has been around since 1998 it has plenty of documentation.
Product Home Page: https://www.nessus.org/
Conclusion
You could choose from any of these software solutions to system monitoring and among them, you may find one that is suited to your needs. However, there are many more solutions out there and talking with others about their solutions will help you find then one that you need.
For now, you will not have to rummage around and can start by selecting one of the above to get started with and maybe even work your way through the list until you find one that fits your needs. Then once you've found that golden solution you can happily relax and begin to learn how to use all its features for helping to monitor your system or network.
References and Resources
Image By Andriusval (Own work) [Public domain], via Wikimedia Commons: Link
Best Mac OS X Network Security Software