Comparing Windows Firewalls for Windows 7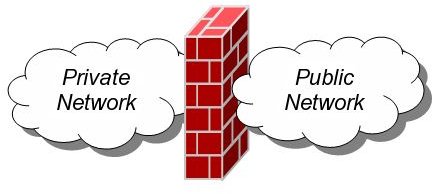 A firewall should defend the PC from intruders, unwanted connections, and malware that will try to send or receive data from the protected computer. The available firewall software in the market offers different techniques for protecting PCs and networks. A simple and easy to use firewall is not always the best to use, especially if hackers and malware creators are using advanced techniques to control a network or computer. Find out what the differences are in Windows firewalls in different versions of Windows and third-party firewalls, and why an advanced firewall is what people should consider using.
Windows Firewall in XP, Vista and Windows 7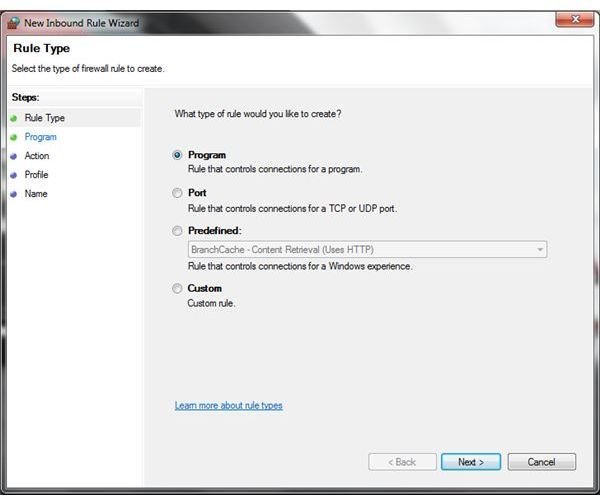 XP with Service Pack 2 includes a firewall program that will monitor incoming traffic. The concern in using the built-in firewall in XP is that outgoing connections are not monitored. Any programs that send information without your consent can be used by attackers.
Some people think that there is no outgoing traffic to monitor by firewall if the computer is not infected. However, this is untrue because adware and spyware programs can collect data from computers and if a firewall is not monitoring outgoing traffic by any programs, private information can be in the hands of other people already. As we all know, antiviruses' detections on spyware is not always the same because they use different threat levels before considering a program spyware. Also, there are programs that bundle other software in its installer, which is called piggybacking. A good firewall program should detect whether a program is making an unwanted connection or downloading unnecessary files or applications. The level of protection by XP firewall is limited to monitoring incoming connections, and there's no option to specify allowed or blocked Ethernet MAC address.
The free Windows 7 firewall and Vista firewall are better than the XP firewall because of the two-way firewall protection. However, only Windows 7 firewall has the option to allow or block Ethernet MAC address. Check out the Windows 7 firewall review on how to use the protection from hackers and Trojans.
Third-party Firewall Programs
Like any third-party software, a firewall program that is developed by security software vendors provides more options and protection. It's because the security vendors have to compete to do business. Note that many security software authors are offering free firewall protection for personal use, and this is good for consumers who are using only home PCs.
Sunbelt Personal Firewall, EmsiSoft Online Armor, Agnitum Outpost Security Suite free, Privatefirewall by Privacyware, Zone Labs ZoneAlarm, Comodo Firewall, and Vista Firewall Control are example of security software providers that let you use their free firewall protection. Some of these have limitations, but all programs are providing two-way firewall protection with advanced options in securing the computer and the network.
What makes a third-party firewall program better than Windows' built-in firewall program are the advanced, but useful, security features, like Intrusion Prevention Systems (IPS), and Host-based Intrusion Prevention (HIPS) to monitor for malicious activity by any programs.
Recommendations
To help secure the network and computer, a personal firewall with advanced features and rule-based firewall policy should be used. Make sure that the software firewall has passed any leak test to protect private information. It's also better to use hardware firewalls that you can find in new broadband routers especially if you are using free and limited version of software firewall like an XP firewall.
Image credits: Screenshot taken by the author, https://upload.wikimedia.org/wikipedia/commons/3/38/Firewall_%28networking%29.png by Luis F. Gonzalez (Own work) [Public domain], via Wikimedia Commons.