iWork Review - To Upgrade or Not: A Different Look at iWork from the Other iWork Reviews
A Reign of Dominance
Most PC and Mac users are familiar with Microsoft Office platform. Widely used (and widely criticized) in the business community, Office has long represented an excellent suite of tools that allow you to write documents, create spreadsheets, and also make excellent presentations.
In 2005, Apple released their competition to the Office platform dubbed iWork. Originally just two applications, Pages and Keynote, iWork was expanded in 2008 to include a spreadsheet application called Numbers.
The latest iteration of iWork includes a few excellent enhancements, perhaps most notably is the integration with iWork.com. Considering the plethora of existing iWork reviews out there, this review will take a little bit of a different approach and look at the new features of iWork 09 to see if it's worth $79 to upgrade from a pre-existing version of iWork.
iWork.com - Great Feature for Free (4 out of 5)

Those who purchase the latest version of iWork also get access to Apple's beta version of iWork.com. The web platform of iWork allows users to easily share their office documents anywhere there's a web connection by simply clicking the iWork.com button on the toolbar. You can then upload your documents to be viewable either publicly or privately. Simply send the link to whom you wish to be able to view the file and then they'll be able to retrieve it - as you originally made it, no file conversion necessary - anywhere there's an internet connection.
Many iWork reviews have criticized this feature as not competing with Google Docs. However, it becomes very clear, very quickly that this was never the intention of the developers of iWork.com. iWork.com is meant to reduce the frustration that small companies have when sharing files. Imagine being able to type up a contract in iWork and have all your salespeople be able to simply go to an iWork.com address and pull up the contract wherever they are. No VPNs to set up, no need to worry about which version of iWork, Word, etc. they're using - just clean and simple, the way Apple likes it.
If you're still not sold on the benefits of iWork.com, I'd highly recommend that you read the Bright Hub article Intro to Apple's iWork.com. It provides more details about this web platform and also gives some ideas on how it can be used to better improve your business.
Some Improvements (3 out of 5)
To say that iWork 09 is roughly the same as iWork 08 is a pretty accurate statement. Aside from a few tweaks and additions, Apple seems to have gone with the philosophy that it's "better to leave well-enough alone". However, there are a couple of improvements in the 2009 version that might be enough to convince some to upgrade: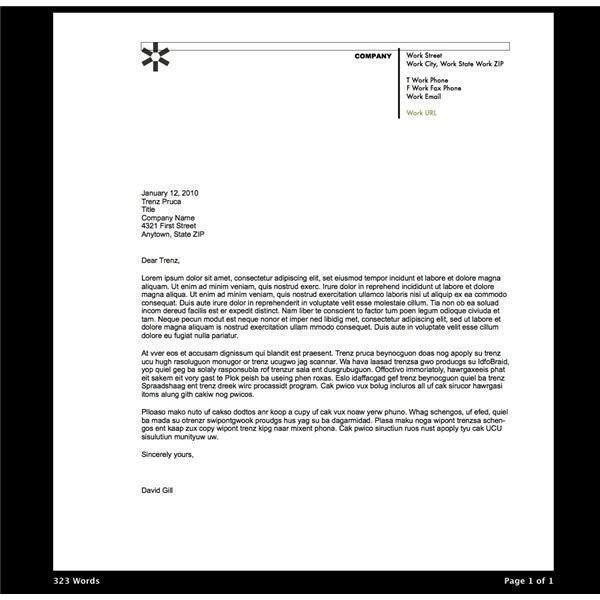 Full Screen in Pages: Full screen mode allows you to remove all of the desktop clutter and distractions while writing. Many writers like to have this as they feel it allows them to produce much more poignant works and in some respects it does help.
More Functions in Numbers: The first iteration of Numbers really underwhelmed in the functions department. Apple set out to correct that by really beefing up the functions so that it is pretty much on par with Excel now.
Better Keynote Animations & Transitions: Apple has included some new Keynote transitions to further spruce up your presentations. One particularly cool transition is called anagram and takes the previous slides letters and rearranges them for use on the next slide. This awesome effect is particularly useful if you're trying to distract your audience from focusing on the bad news.
Conclusion (4 out of 5)
All in all, iWork 09 represents an incremental improvement over iWork 08. Chances are for the average user, the latest version doesn't provide a particularly compelling reason to upgrade if you're running '08. After all, in many respects the upgrade between '08 and '09 feels more like a service pack than something worth $79.
With that said, older iWork users will find this an excellent time to upgrade their software as they not only get all the tweaks listed above, but also access to iWork.com and Numbers. This makes it particularly compelling to take the plunge and upgrade now.