Where to Find Christmas Scenery Wallpaper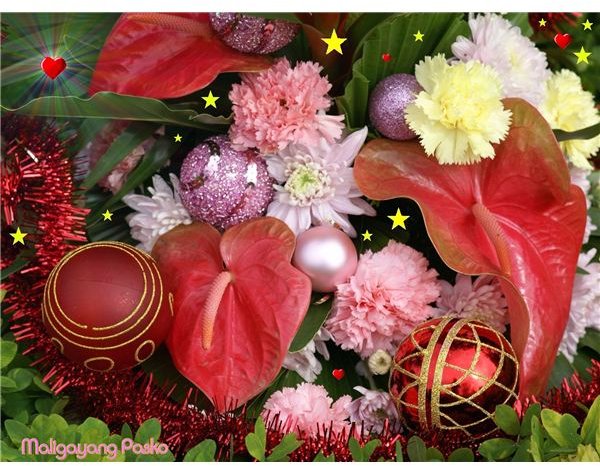 Kryayoga
In the Philippines, they celebrate Christmas with bouquets of flowers. I'm not familiar with the different kinds of flowers, but I did recognize lilies. They decorate the bouquets with Christmas bulbs and festive ribbons.
Source: Christmas Scenery Wallpaper of the Philippines
Webshots American Greetings
I found a postcard setting of a living room, decorated with a Christmas tree, snowmen and teddy bear carolers. There is even a portrait of Santa hanging over the mantle, lit up by the lighted Christmas village.
Source: Christmas Living Room
eWallpapers
Royal blue lights cover the trees that line a sidewalk in Tokyo, Japan. The pale light of the houses in the distance adds to the surreal quality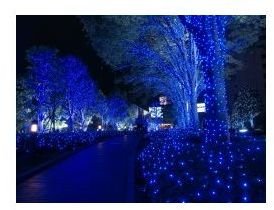 of the image.
Source: Christmas in Tokyo
This scene makes me think of Christmases in colder regions, such as Denver or Philadelphia, where they have snow and bone-chilling cold. I imagine myself walking around outside, looking at the lights or maybe listening to a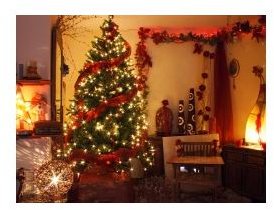 group of carolers. Then I walk into the house to feel the warmth of the room and to bask in the scent of pine.
Source: Warm Christmas
If you like cats, especially silver tabbies, then you will love this wallpaper. The black and silver of his coat compliments the rich red of the poinsettias.
Source: Christmas Kitty
Source: Christmas Scenery Wallpaper
My Free Wallpapers
You will find all kinds of Christmas wallpaper at this site. My favorite was the Nightmare Before Christmas collection, which you can download and turn into a slideshow on my desktop. Other wallpapers include, Thomas Kincade, The Flinstones, Disney, Hello Kitty, and more. They have traditional Christmas scenery wallpaper, too.
Source: Christmas Wallpapers
Widescreen Wallpapers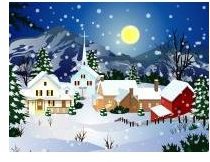 This site has a variety of wallpapers for you to browse, including traditional and religious themes, Christmas still life, and Christmas scenery wallpaper.
Source: Widescreen Wallpapers
HDWallpapers.net
This site is one of the better ones to visit if you would like high-quality images for your Christmas scenery wallpaper. I found two shots of lighted houses, several still life images, and vectors. My favorite is a lighted farmhouse with a lighted yard. Another image that I liked was the black and white image of a bell with a bow and pine sprig.
One of the other wallpapers depicties a Victorian setting that will take you to another era.
Source: Christmas Wallpapers
Conclusion
My goal with this article was to provide you with some quality Christmas scenery wallpaper, if not something interesting, like the Philippines and Japan shots. Surprisingly, I didn't find much at Interfacelift or MacDesktops, which usually have something for every occasion. That said, I hope this gives you a good start at finding just the right image to boost your Christmas spirit this year.