iMac Video Editing: The Best Programs for Video Editing on an iMac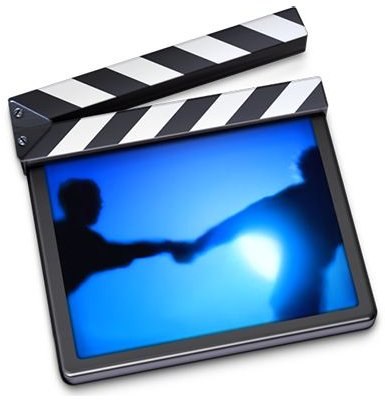 When Video Editing on an iMac
The iMac is not just a practical consumer computer for home and business use, it is actually fairly powerful. Though it is not going to dominate in the same way that the Mac Pro does for raw power, it is still going to be good enough for most video editing projects. You can then use all the practical video editing programs on an iMac that is at a high enough level without any problems, so the only issue you may have with video editing on an iMac is exactly what software you want to use. When video editing on an iMac you are going to want to choose a non-linear video editing software package that will allow you the type of control and features that are specific to your project, and each project is different with unique needs. Here is a look at a few post-production software options for video editing on an iMac, each with their own specific benefits.
iMovie
You iMac is likely going to come with iMovie built right in, which is also part of the iLife package that also includes Garage Band. iMovie is a basic video editing program that simplifies the non-linear video editing format so that you can use your iMac for simple projects like home movies and basic videos for internet upload. iMovie is still strong enough to handle larger projects and is going to give you features like video effects, video transitions, basic editing frameworks, and even video export and codec options. In general, iMovie is the first location you want to go for video editing on an iMac if you are not looking for professional features and just want to get the job done without a substantial learning curve and costly price.
Final Cut Pro
Apple's Final Cut Pro is growing to soon be the leader in the professional video editing world and has shifted from home computers to one of the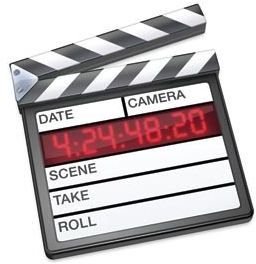 industry standards ranging from simple corporate video to large scale feature films. Final Cut Pro is the perfect example of the standard Timeline format where you arrange clips and audio in your Timeline, store and organize them in your Browser, and have the ability to use a variety of formats and customize exaclty how the images appear. Final Cut Pro is part of the Final Cut Studio that also includes DVD Studio Pro for professional DVD authoring, Compresser for video compression and codec, Motion for motion graphics and titles, Color for detailed color grading, and Soundtrack Pro for audio mixing. These together make up a complete post-production package where you can complete an entire project in every way. Final Cut Pro on its own is a perfectly designed editing program and you will find that it allows for working with up to date footage, is powerful and exact in its edits, and will bring all the extensive features, video effects, video transitions, export options, and creative tools to do exactly what you want to your film or video project. The price for Final Cut Pro is substantial with Apple listing the Studio at $999, but this should be the first place you turn if you want substantial video editing on an iMac. It should also be noted that since Final Cut Pro and its associated programs are only available on Apple computers, as is iMovie, this makes it an even better option for video editing on an iMac.
Adobe After Effects and Premiere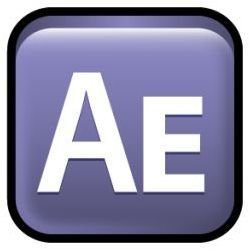 If you are looking to create a lot of motion graphics, video effects, and customization on the video quality along with your editing, you are simply not going to get everything you need with Final Cut Pro. Instead, you are going to want to shift to the industry standard for visual effects: Adobe After Effects. There is no better place to go to combine the inclusion of animation, video effects, color correction, compositing, and other visual elements into your video project. After Effects is not going to be best on the specific of video editing on an iMac, so you will want to utilize another program with it as well. Adobe Premiere is Adobe's model of a non-linear video editing program and is also substantial in power, but not quite as appropriate as Final Cut Pro. If you want to go for the simple pricing package then you can just use Adobe Premiere with Adobe After Effects, but if you have the money you should combine Final Cut Pro with Adobe After Effects when video editing on an iMac.