Final Cut Pro Tips: How To Use Transitions in Final Cut Pro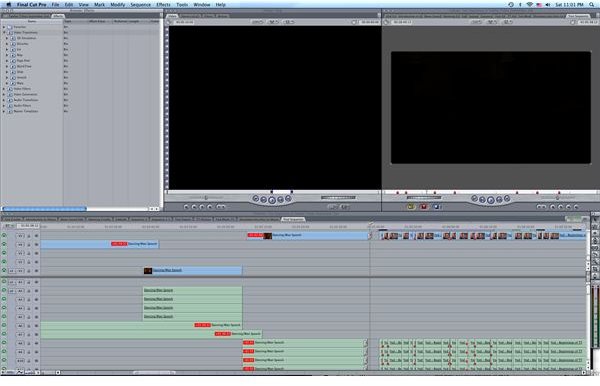 Scene to Scene
Final Cut Pro runs a Timeline system where you arrange clips to play in a specific order that you determine. In uniting these clips you put together sequences and scenes, and in a larger project they often flow together into a series of different moments that are not all happening in immediate relation to each other. For the separation of certain scenes and sequences you can use transitions, which are graphical ways to move from one scene to another. Final Cut Pro keeps these transitions in a large library of options, so here is a step by step tutorial on how to use transitions in Final Cut Pro.
Applying the Final Cut Pro Transition
Start out by identifying the location that you want to use a transition. Remember, Final Cut Pro transitions work to unite two clips so you need to have moments where the clips are going up against each other.
Go up to the Browser and select the Effects tab. From here go down the list and choose Video Transitions, which will be right under Favorites and above Video Filters. Here you are going to get several folders with different types of Final Cut Pro transitions such as 3D Simulations, Dissolve, Iris, Map, Page Peel, Quicktime, Slide Stretch, and Wipe. When you select one of these folders you will get several different options. When you find the one you want you are going to essentially drag and drop the Final Cut Pro transition onto the place where the two clips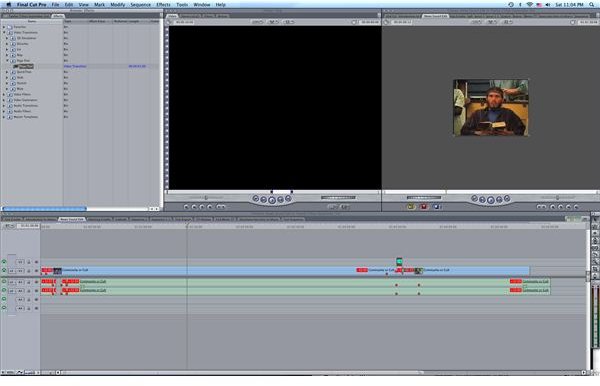 converge. This should then push a transition on the ends of each clip, but it is rarely this simple.
Each transition has its own requirements out of the clips, as well as any space between them. This is not going to be universal, and you may find moments that you are trying to insert a Final Cut Pro transition and it simply will not allow you to do this. What you may need to do is to extend the transition more onto a clip or provide more space between the clips. The space between the clips is necessary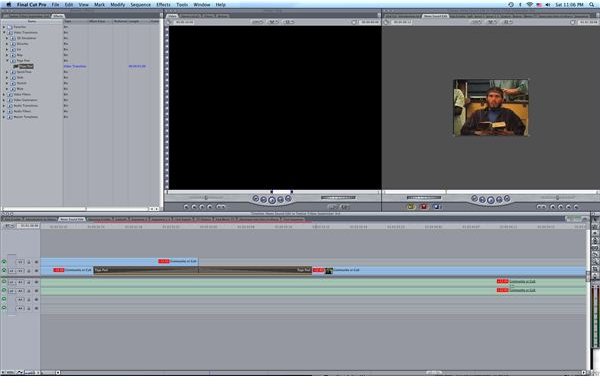 if the Final Cut Pro transition you are using has a moment in the middle where neither clip is in full view.
Once the Final Cut Pro transition has been laid down you can adjust its length by selecting one of the ends and moving it horizontally. If you increase its size then it will increase evenly on both clips, making the transition slower and spanning a longer period of time. You can also shorten it in the exact reverse of this by going inside, which will shorten the transition and make it more abrupt.
Using Transitions
When using your transitions in Final Cut Pro you will want to be careful as to what you use. If you watch feature films you will notice that there are almost no transitions other than a cross-fade or a "fade in and fade out." The reason is that these are essentially subtle and they build on the expectations that filmgoers have. Since fades were an easier form of transition it has become the standard, and more elaborate video transitions tend to look cheap and obvious. In most cases you will want to just stick to the fade video transitions in Final Cut Pro and note that fades are usually used to indicate a change in time and location.