Free Mac Game Demo,The Price is Right 1.0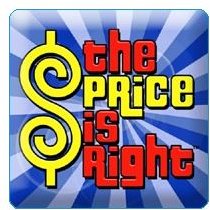 An Authentic Experience For Price Is Right Fans
The Price Is Right is one of those game shows that I grew up watching. I've been a fan of it ever since my grandmother would watch every morning while babysitting me. Those were the Bob Barker days, and I'm still a fan of it now that they've got Drew Carey as host too.
Being that it is one of my favorite game shows, of course I would be curious to see what the video game looks like. And to find that they have a Demo made for Mac was perfect opportunity to check it out.
Contestants Row, Plinko, Big Wheel and Winner's Showcase are all given in the demo. The music alone is enough to trigger that nostalgia for the original game—which is all exactly like it is in the real show, complete with kooky bass lines and that unmistakable "game show" music. (You also get the loser sound effect when the Price Is not Right incidentally.) They also get all the graphics, backgrounds, just right– specific to the look and feel of the show right down to every detail.
Where Is Drew Carey?
The only thing I didn't like is that there was no likeness of either Bob Barker or Drew Carey in the game, in image or voice. I think their personalities bring a lot to the Price is Right experience but that's just me. But the original games are what it's about for most people.
As it turns out, my estimation of prices of consumer items is not all that great, and I was way off on a number of occasions. But the demo politely lets you experience the Plinko and Big Wheel anyway—and even lets you try your guesstimating skills on the showcase. I missed the actual value of the prize showcase by about 15000 dollars, so excuse me if I don't know the actual retail price of a Jet Ski, some kitchen furniture, and trip to Puerto Rico okay?
Funny 3-D Characters
You can choose from different characters that are rendered in 3-D and make some funny facial expressions during the game. I chose "George" (who is an Army officer of some sort) who grimaces, smiles and frowns at the appropriate points of losing and winning. So this is an entertaining part of the game also.
Here are the links to the Apple demos and the specific game link. Note: That first link is loaded with game demos that you can try.
https://www.apple.com/games/demos/
https://www.apple.com/downloads/macosx/games/cards_puzzle/thepriceisright.html
This post is part of the series: Mac Game Demo Freebies
This is a collection of articles about Mac Game Demos that are entirely free. Usually demos are just a way to try out games to see if you'd like to purchase the full version, but for some (cheapskates and Ramen-noodle-eating students alike) they can provide hours of free entertainment.