The Best Network Security Software for Mac OS X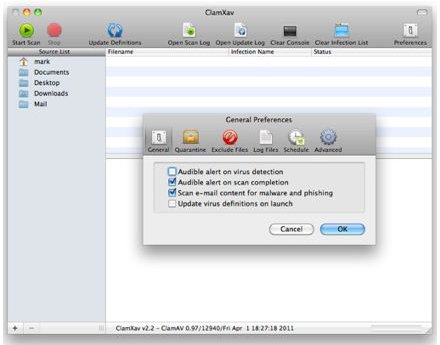 Why Networt Security Is Important
Computers have become an essential part of every day for most people, and because of that, it's more important than ever to keep them safe. Our computers handle everything from money to homework to art to contact information, so ask yourself right now: How would you fare if you totally lost your computer? Probably not too well. I know that if I lost everything on my computer, I would be set very far back in work, play, and education! So what is an average computer owner to do about all of this? Is there a way to protect your computer's network so that no one can get in a ruin your precious files?
Thankfully, there is, and it's not just for Windows: We've got the best Mac options here for you as well.
ClamXav
The best things in life are free, and in many cases, computer software is no exception. Cue ClamXav, the 100% free, donation-supported anti-virus software that was fairly recently ported over to Apple's wonderful OS X after spending the first part of its life as a Windows-only application. ClamXav does pretty much everything you'd expect from a solid anti-virus/network security program: It scans specific files, it can scan your whole hard drive, it cleanly lays out infected files, and it neutralizes threats- all without you needing to pay a dime.
So what's the downside? Well, it's fair to say that because it's a free application, you probably won't get the same level of support as you would with something that you'd be paying for. In terms of feature though, you definitely can't go wrong with at least trying ClamXav, and if you don't like it there are many other options!
MacScan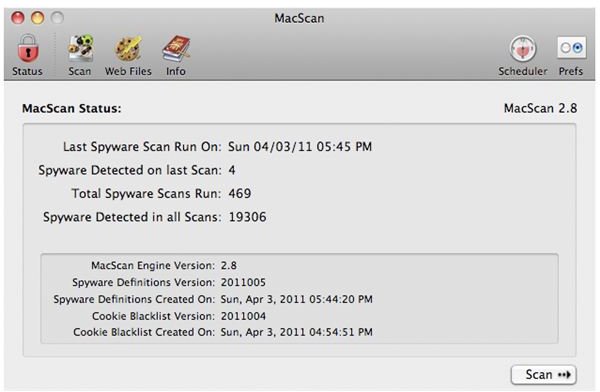 Probably the most used and most popular network security app for Mac is one called "MacScan", and while the marketers behind the product seem to think that baraging people with pop-ups is the best way to make their product seem legitimate, it turns out that (despite what you'd think), it's not a scam. If you've ever owned a Windows computer and gotten the program "Ad-Aware" to protect it from viruses and spyware, then you can pretty much equate MacScan to the Apple version of said program. In layman's terms, you need to download this program.
Aside from being the #1 spyware detector and destroyer on the Mac market, Mac scan also has another massive advantage over other companies: It's got a free trial, and the final program is only $30. While some virus scanners will have you pay a monthly fee or a one time payment of upwards of $50, MacScan keeps it cheap and usable- a must for surviving in the virus-fighting market of today.
Internet Security Barrier

The last item on this list is one that I personally have had zero experience with, and I don't plan on trying it any time soon just based on the merit of the first two options, however, more options are always important right? So we come to something I've been told about called "Internet Security Barrier", which is another program available that claims to be able to protect against Mac viruses and Windows viruses for those of you who are using Boot Camp or Parallels onto your Mac. This is a great feature if you're really into either of those programs (so I suppose this one could be worth checking on based on that alone!), but it is more expensive than our other options. The "Standard Package" is $50 and allows you to install ISB on up to two computers for a year, before you have to pay again.
Now, don't get confused: You certainly aren't paying more for a weaker program, as ISB is technically a more robust option. Essentially it comes with the virus-scanning powers of ClamXav, combined with the anti-spam and spyware nonsense of MacScan, and then throws on a sort of "Malware Bytes" functionality to top it all off. Plus, it's not just a virus/spyware/malware blocker: It also has file back-up services in case something does get past and you need to recover corrupted items. Lastly, it tags on a parental control feature so you can make sure your kids aren't doing anything they shouldn't be online, and ultimately protect your computer from anything fishy they might accidentally download in their fit of not-knowing-anything-about-the-internet-because-they're-just-kids.
Ultimately though, some people may consider the $50 price point too steep a price to pay for the features they can get elsewhere; but then again, you can't really be too careful, right? After all one could consider this the best network security software for Mac OS X- it just happens to also be the most expensive!
References