Guide and Tips for Installing Mac Os on Pc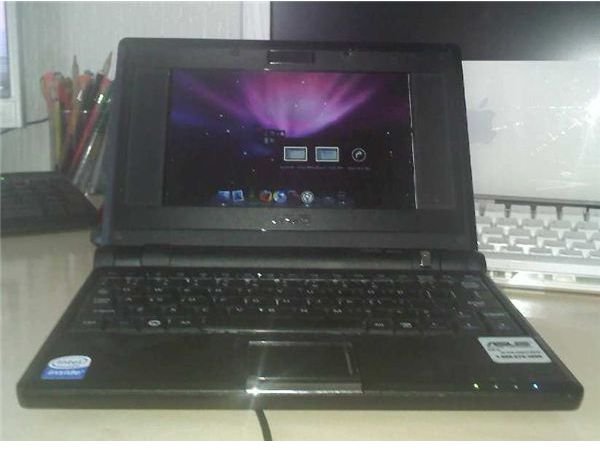 Can I Turn My PC into a Mac?
How much did your Windows PC cost? Under $500? Over $1000? The chances are that whichever price range it fell into your PC was cheaper than an equivalent Apple Mac. No surprise there – Macs include high quality hardware components and an impressive exterior design, not to mention good battery life in the notebook models.
But with such a different in price, trying out a Mac can be difficult for some users – which is partly why Hackintosh computers have become so popular. A Hackintosh is basically a standard PC that has been configured to run a hacked version of Mac OS X.
What You Will Need
There are various ways of installing Mac OS on a device intended for Windows. However you can save yourself a massive headache by doing one of the following:
Find a Windows notebook or netbook that features components that will accept Mac OS without any problems (see wiki.osx86project.org for details)
Use an Intel-based home-built system, but do not use an AMD system
While there are several Hackintosh users in the darkest depths of the web who claim to be using a Hackintosh system on an AMD processor and motherboard combination, their claims are hard to verify and it is equally difficult to replicate the process that they used.
(Image by author)
System Hardware
If you are opting for a Hackintosh installation onto a self-built PC, you need to be choosing one that closely matches a current Mac. Use an Intel Core i3 2.93 GHz or higher CPU, 4 GB of DDR3 RAM in two 2 GB strips, a fast, compatible motherboard with an 8 pin power connector, and at least 600 Watts power supply unit with a matching power connector.
The first Hackintosh computers were made possible by certain notebook manufacturers using very similar (in some cases identical) hardware to that being used by Apple. As such you will find that some of the most unlikely netbooks and notebooks are able to run Mac OS X without any trouble, although high-end graphics processing and gaming might be out of the question. Further details can be found in the article Can You Run OS X On a Netbook?
Install Mac OS on a PC
While a copy of the Mac OS X install disc (available for around $30) is required, as is correct preparation of your PC BIOS (see the OSx86 Project page above for more on this) and perhaps even an actual Mac computer for configuring the files that you will install on your PC, the actual method of installing Mac OS on a PC isn't in fact an actual, single method.
Rather, it differs for each model and indeed for each release of Mac OS X. Our guide Running OS X on an Intel PC The Easy Way explains the best options for achieving this, but bear in mind that you cannot just switch on any PC and expect it to run Mac OS X. Research is required into your device and hardware (unless you get lucky)…
Which Method is for You?
As you can see, there are various ways of installing Mac OS on PCs normally intended for Windows or a Linux distro. Using the guides linked here you should be able to find the right way to do it for your particular setup, but remember that a lot of effort may be required on your part.
Finally, if all of this sounds like far too much effort to install an operating system on your PC, you should perhaps consider the virtual solution of running Mac OS X in a VM on your Windows PC.
References