Best Practices – How Do I Download iTunes Onto My Computer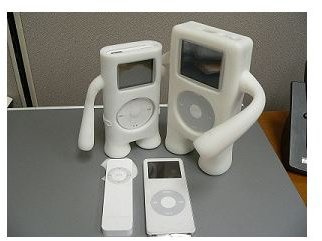 Precautions
The official iTunes download site is through Apple. You should never download the iTunes software from any other source. Downloading from other websites may result in outdated versions, infected files or incorrect software. The software you download from Apple is safe, secure and the most recent version available.
Never, ever pay for the iTunes software. This software is provided free from Apple in order to manage your files, use the iTunes Store and sync files with your Apple device. If you are asked to pay to download iTunes, exit the site immediately.
Image Credits: WikiMedia Commons / Yukinobu Zengame
System Requirements
iTunes is available for both Mac and Windows. For the latest version of iTunes your system must be the following requirements:
Mac
Mac OS X version 10.5 or later
QuickTime 7.6 or later
200 MB or more of free space
Intel, PowerPC G5 or G4 processor
512 MB of RAM – 1 GB is recommended for best results
Windows
Windows XP SP2 or later
Quicktime 7.6 or later
200 MB of free disk space
1GHz Intel or AMD processor
512 MB RAM – 1 GB is recommended
How Do I Download iTunes Onto My Computer
When you are ready to download iTunes on your computer, visit the official Apple iTunes website. The site automatically recognizes your operating system and displays the correct download link. To make sure you are downloading the right iTunes for your operating system, check to see which operating system is listed under Download iTunes Now.
If the operating system is wrong, scroll to the links below the system requirements section. Select Get iTunes for with the correct operating system. If you are downloading iTunes for Windows 64-bit edition, select the radio button for Windows 64-bit.
The check boxes for receiving updates and email from iTunes and Apple are checked by default. If you do not want to provide your email address to Apple, uncheck both boxes. You do not have to provide an email address to download iTunes. Press Download Now and choose where you want to store the iTunes installer file. The file is approximately 76 MB and may take anywhere from a few minutes to several hours to download depending on your connection speed.
Though not recommended, you can also download older versions of iTunes. These are not available from Apple, but may be the only option if you do not meet the minimum system requirements.
Setting Up and Using iTunes
Once you've downloaded iTunes, it is time to install, setup and start using the software. The first step is to install iTunes. The process is almost identical for both Windows and Mac. Installing also takes you through setting up an account which you can use to purchase music, videos and apps from the iTunes Store. If you did not set up an account during installation, you can easily create one at a later date.
Once you have iTunes set up, you can start managing your media files and syncing to your iPod, iPad or iPhone.
References