Choosing the Best Internet Browser for Mac Os X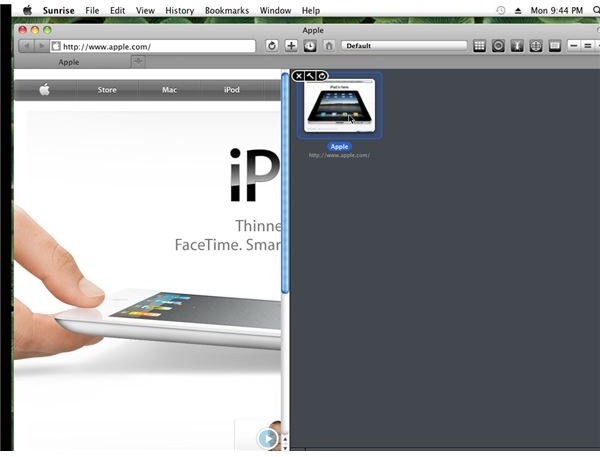 Choosing a New Browser for Your Mac
Many Mac users spend all of their time online using the Safari browser – but they don't have to. There are many internet browsers for Mac OS X, just as there are for other operating systems so if you don't particularly like Safari or have recently transferred from a Windows or Linux computer and want a friendly face, there are plenty of browser choices.
For instance, Google's Chrome browser and Mozilla Firefox are available, as is the Mac OS X version of the Opera browser.
When choosing the best internet browser for Mac OS X, you should be looking for a browser that is fast, secure and has the ability to be extended with additional software via plugins.
Sunrise Browser (3 out of 5)
One of the popular alternatives to Safari for Mac OS X is Sunrise, (formerly known as SunriseBrowser). This is an open-source application with a very stripped-down user interface that offers thumbnail bookmarks, fast zoom and PDF creation tools built-in, along with the ability to make the web page transparent!
Where Sunrise is particularly successful is that it offers an alternative to Safari for older PPC machines running Mac OS X 10.3 or above. You can download this browser at www.sunrisebrowser.com, although note that the thumbnail bookmarks don't work too well on older hardware.
Opera Internet Browser for Mac OS X (4 out of 5)
Also available for Mac is the Opera browser, a popular name for mobile browsing – but how does it standup to desktop browsing on an Apple?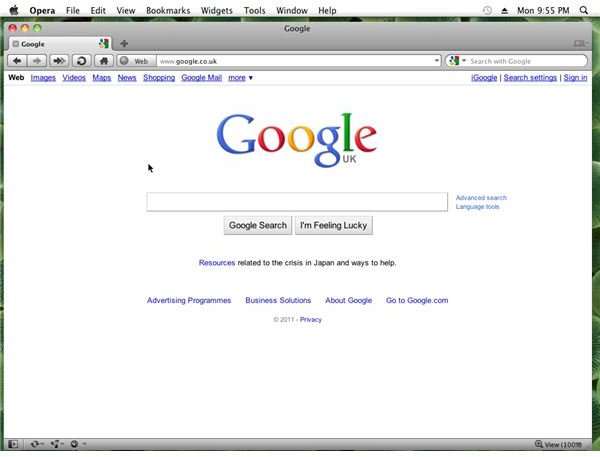 While the Opera browser might be familiar to iPhone and Android users as an alternative to the native browser, the desktop version offers a lot more, notably the Unite system of integration between your computer and any other device you happen to be using, anywhere in the world.
The browser itself is pretty fast, although some websites don't render as perfectly as they might in Safari, Chrome or Firefox.
Besides a smooth browsing experience, Opera effectively gives you a media server in your browser, which means that when Opera Unite is running you can enjoy videos, music and images from a notebook, tablet PC or similarly equipped device with an internet connection.
Opera for Mac can be downloaded from www.opera.com/download/index.dml?platform=mac, and is designed for the most recent versions of Mac OS X.
Mozilla Firefox for Mac (4 out of 5)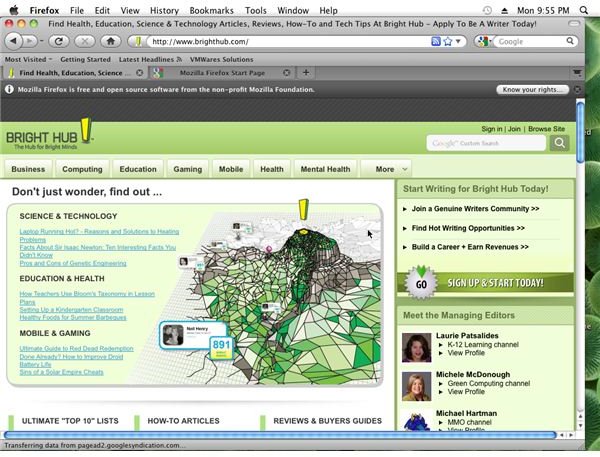 Probably the world's favourite non-Microsoft browser, Firefox is available from www.mozilla.com – after downloading and installing the strict web standards browser you will have one of the most pleasurable browsing experiences, with tabbed browsing, control over privacy, history and plugins and a whole host of positive elements.
If you have noticed any interesting changes to Safari over the years, 90% of them were inspired by Firefox, a ground-breaking piece of software that has single-handedly changed our expectations for web browsers since its first release in 2004.
Originating from the ashes of the old Netscape browser, Firefox is a top choice for many users around the world.
Google Chrome Internet Browser for Mac OS X (4 out of 5)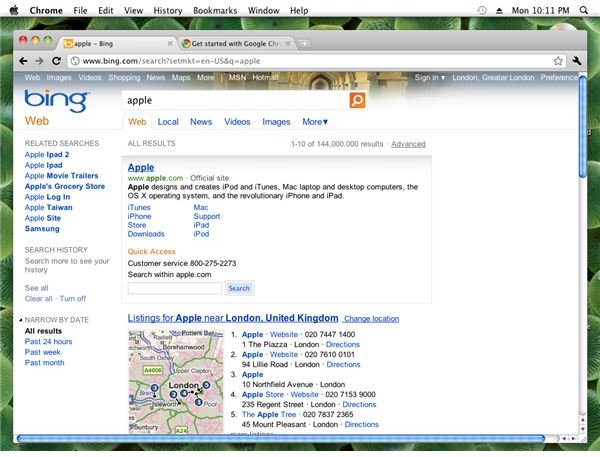 In their ongoing quest to revolutionize browsing the web, Google have released their own browser across various platforms. Google Chrome had great reviews on Windows and is just as good on Mac OS X, offering a similar, stripped-down appearance to Safari and a strict adherence to web standards.
In fact Google Chrome is so stripped-down it probably has fewer buttons than Safari, but offers the expected tabbed browsing, plugin extensions and a quickdial-style page that allows quick access to previously visited sites.
The Mac version of Google Chrome can be downloaded from www.google.com/chrome?platform=mac – note that this browser is available for Intel devices only, running Mac OS X 10.5 or later.
Or Stick with Safari! (5 out of 5)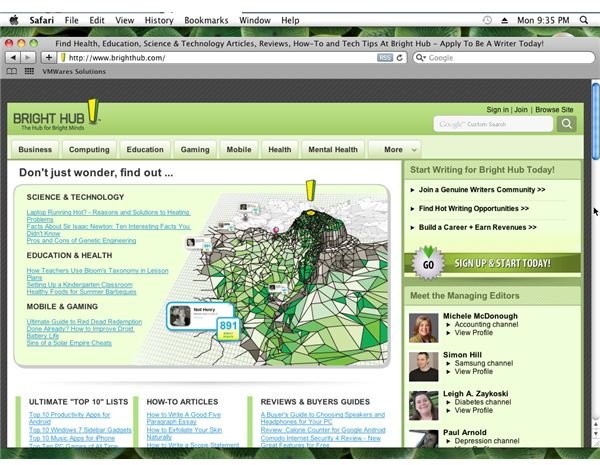 Of course with all of these options available for your web browsing experience on the Mac, you're spoiled for choice – so you might be tempted to stick with the native option, Safari!
After all, this is a respected browser, offering a slimline experience with a clean user interface and accurate rendering of pages. Add to this the quickdial tool to quickly access your most visited websites and the integration with Apple cloud services and you've clearly got the ideal Mac OS X web browser installed on your computer already!
References
All references and screenshots courtesy of Safari browser in Mac OS X and browsers available from: