We Explain: How to Open a Mac Pages Document in Windows Word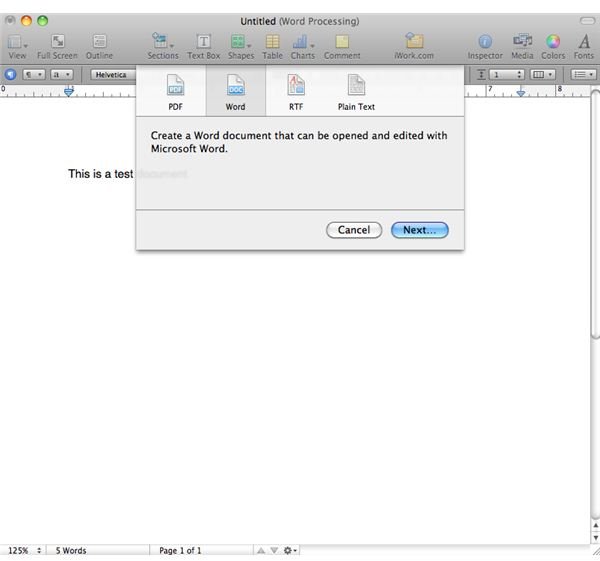 What File Formats Can Mac Pages Use?
Mac Pages supports the Adobe PDF, Microsoft Word DOC, EPUB eBook and Rich Text (RTF) formats. This means you can convert your Mac pages documents into any of these formats and can open them on various platforms. If you want to open the document in Microsoft Word, Word supports the DOC and RTF formats. Because Pages can deal with all of these formats, you can not export documents in the Word format, but you can also edit documents originally created in Word.
When deciding whether to use the DOC or RTF format, you should keep a few things in mind. First, the RTF format is probably the most portable, as many programs on Linux, Windows and Mac OS X can open and edit these documents. In most cases, they can be opened without third-party software as well. If you only need to open the document on computers with Word, you can safely use the DOC format. If the need arises, you could always convert the document to RTF later.
How to Export Your Document for Microsoft Word
If you already created your document, you'll need to open it in Pages to begin the conversion process. Otherwise, you can follow this process after you have finished making your document. When you're ready, click "Share" on the Pages menu. You'll then see a dialog box that looks like the one below.Click "RTF" if you want to use the rich text format, or click "Word" if you want to use the standard DOC format.
Regardless of which option you select, the tab will have a "Next" button that begins the conversion process. After you click it, you'll see another dialog box as below: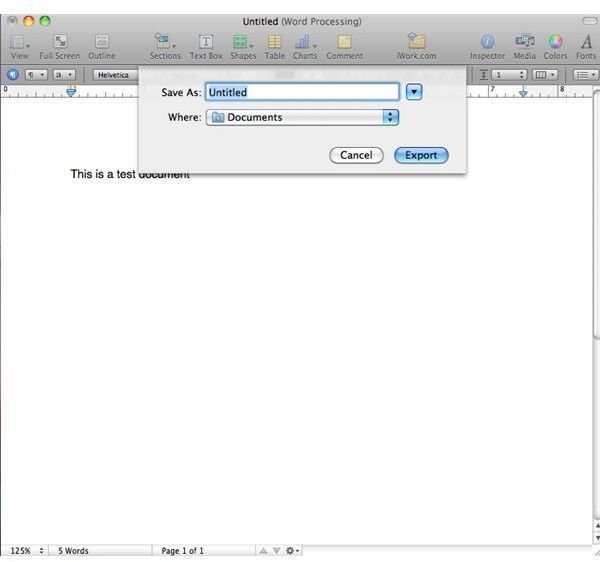 Type a file name next to "Save As," and then select the location to save your document next to "Where." Mac OS X uses the Documents folder as default, but you can select any other folder on your computer or even a flash drive as the "Save to" destination. Pages will then perform the conversion process, and you can either exit Pages or perhaps convert the document to another format as well. This can be useful if you are not sure you'll always have access to Word.
If you prefer to directly email the converted document instead of saving it to your computer, you can select "Send Via Mail" on the "Share" menu instead. You'll get an option to mail the document as a PDF, DOC, or RTF. This option can save the hassle of having to email the document yourself and is also helpful when you're using someone else's computer. You can email the converted file to yourself for later use.
How to Open Your Document in Word
You can now open the document directly in Word by clicking the Microsoft Office button and selecting "Open" for Word 2007 and Word 2010. Since newer versions of Word use the DOCX format, you may be prompted to save the file as a DOCX if you edit it. You can also choose RTF though if you are concerned with problems that can arise if you need to open the document in Pages again.
References
All screenshots taken by author and all references from Apple iWork Pages 2009
Apple iWork Pages official website: https://www.apple.com/iwork/pages/