How To Move iTunes Playlists Between Computers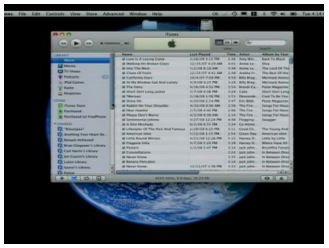 A Warning Before You Start!
The need to move iTunes playlists can present itself any time and it often creeps up on you unexpectedly. Whether it is transferring your music to a friend's computer with your ratings and playlists intact or whether you are moving all your stuff to a new computer, you need to make sure that you follow the simple steps I've listed below in order to make sure that you are getting all of your data to the new computer you are shifting it to.
This tutorial has been specifically made for people who would like to shift their entire music playlists as well as the contents of their music libraries to another Mac. Moving stuff between your Mac and a PC is possible but is something that I will cover in another article.
A Quick Preface to Moving iTunes Playlists Between Computers
A far as the medium of transferring files goes, you can use pretty much any way that tickles your fancy. The only thing that is important to get this right is to make sure that the files are transferred to the right place; whether you transfer them over the air or use a portable USB hard drive is totally up to you.
For those people who are looking for a way to 'transfer their iTunes to another computer,' this is the way to go. If it is your iTunes purchases that you want to transfer to another computer then this article from the official Apple Knowledge Base is your best bet. This article assumes that you've set iTunes so that it manages your iTunes library by itself which happens to be the default setting. In case you've set iTunes to let you sort and manage your music collection by yourself then this article will be of help.
If you are looking to create new playlists on your new computer then this is the best way to go about it. Other than that, you should try making radio playlists as well since they can be lot of fun.
With All of Those Necessary Complications That I Had to Address out of the Way, Lets Get Down to Business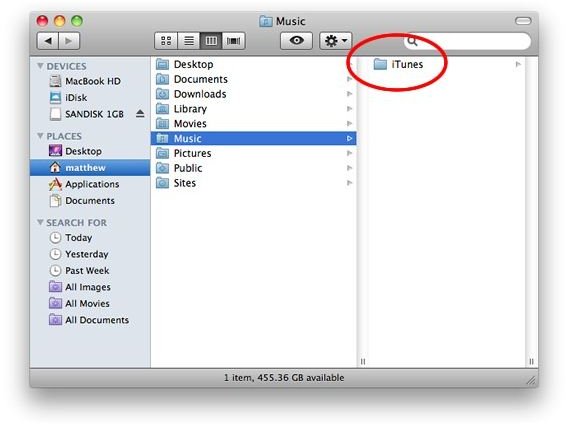 1. Make sure the iTunes library on the computer that you are transferring your existing library to is empty. If it isn't you might want to back stuff from this library because you will be over writing it with you existing library.
2. Close iTunes on both computers and then head over to the "~/Music/" folder on the computer you would like to copy stuff from. For those of you who don't know how to get there do this — go to your Home folder (the one with your name on it) and open the Music folder inside it. This is the folder that we have been looking for.
3. Copy the iTunes folder from this location to your new machine and put it in the same location where you picked up this folder from. That is, you are replacing your entire iTunes folder on the new machines with your older one.
4. Open iTunes on the new machine and let it consolidate you library as well as the artwork. Grab a Coke. Sit back and enjoy your music!
For more information on iTunes playlists, have a look at the How to Get Back an iTunes Playlist as well as Donny's guide to creating smart playlists.
Image source: Apple.com / Tuaw.com