Top Linux Video & Audio Production Apps, Utilities, Conversion Tools - Linux Video Editing, Audio Production, Multimedia Utilities Reference Guide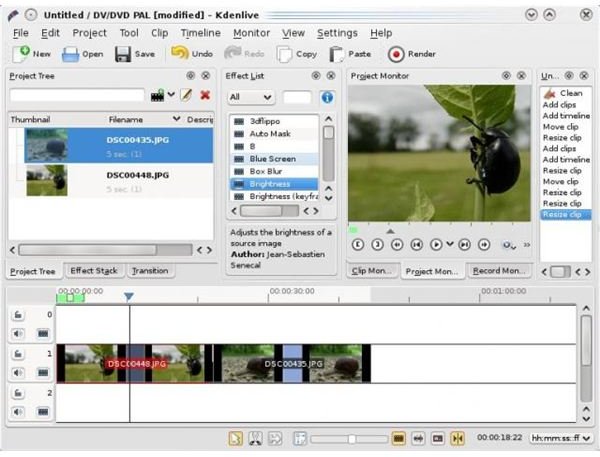 Introduction
In our previous article we referenced the best in Linux media center applications for audio, video and graphics. Now we look at the abundance of powerful multimedia production applications open source has to offer. In this regard, Linux has a considerable advantage over the fee/subscription based offerings for the Windows and Mac OS platforms. In Turning Linux into a Multimedia Studio, Tolga Balci discusses the three categories, offering his opinion on the best in audio, graphic, and video production.
Video & Audio Production
It can be daunting to seek out and choose the right video editing software based on your requirements, and it is not easy to find free and open source video editing software that suits the particular niche of video production from novice to expert. In this regard Chelsea McGuire provides us with some of the best options in Video Editing Software for Linux. Looking at such exceptional apps as Kino, Cinelerra, and the no longer supported or developed, but equally impressive MainActor.
For an alternative viewpoint, in this Best Video Editing Tools for Linux review, Apurba Debnath discusses the top cost effective multimedia production options - Avidemux, LiVES, Jahshaka, PiTiVi, Open Movie Editor and others.
Looking for the top video and DVD project assembler? Linux Video Editing with KDENLIVE by Tolga Balci discusses this simple and easy to use video editor. With its clean GUI, excellent toolset, imports, effects, and sound manipulation, KDENLIVE allows for seamless capture and editing, and is an excellent all round production app for the amateur videographer.
Following on from her excellent review of the best video editing tools for Linux, Chelsea McGuire also provides us with her top Audio Editing Tools for Linux. Reviewing the top apps for audio recording and editing, these are all full featured and extremely popular amongst the Linux community - Audacity, Jokosher, ReZound and Sweep.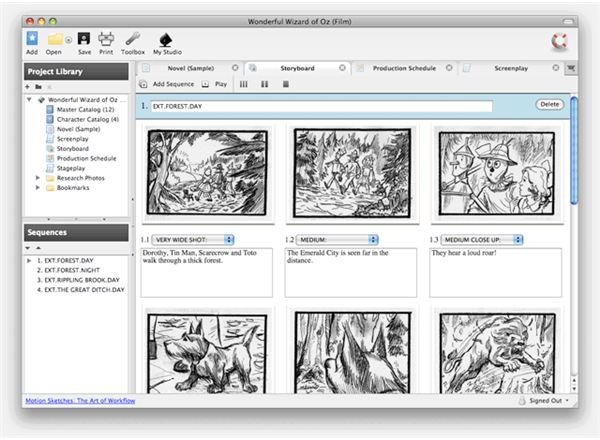 In Unleash Your Media Production Skills with CeltX we outline one of the best cross platform media pre-production apps for Linux, Windows and Mac. As a favorite amongst many of my personal and professional contacts within publishing and scripting circles, CeltX has extensive features for storyboarding, character depth, scripting and project management. It is a fully featured app to map, script and publish, and it has thorough cataloging, a structured process flow, bookmarking and images.
Media Conversion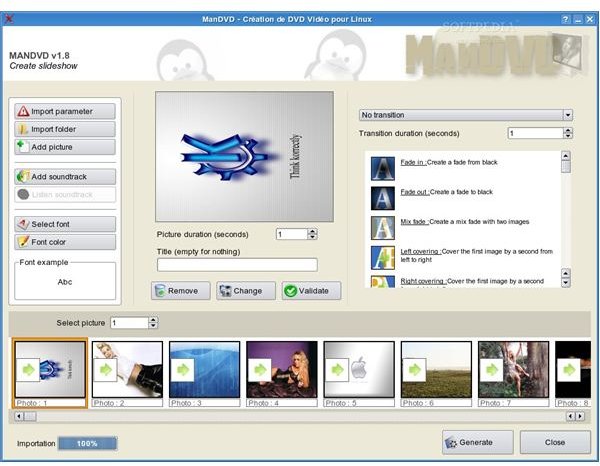 Wanting to know how to create, convert and author your own DVD collections? In, Video Conversion and DVD Authoring in Linux, Tolga Balci provides some excellent pointers for the Home Theater enthusiast. This easy step-by-step guide uses two excellent open source apps for the purpose - converting videos with WinFF and creating professional DVDs with ManDVD.
For the novice to the most intense video editor, Making a Personal Movie DVD Backup on Linux, written by Kristen Grubb, looks at the best graphical tools to use when wanting to create personal DVD backups. Showcasing K9Copy, AcidRip, and DVD::Rip, Kristen provides an overview of some excellent tools which may in essence be simple command line tools wrapped in graphical front end apps, but still offer very effective functionality.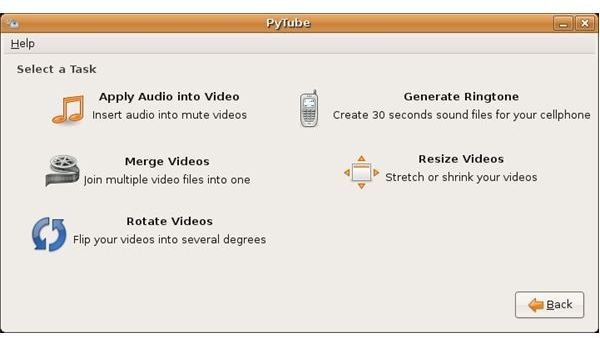 Wanting YouTube video management on your PC? Try Pytube - Ubuntu's amazing YouTube Video Manager, Downloader and Converter. Here Josef Nankivell discusses this slick YouTube Manager, Downloader and Converter application. Outlining its features and providing a step-by-step instructional guide to bringing YouTube media to your Linux PC.
And finally, for those wanting to Make iPod Compatible Audiobooks in Linux, Michael Dougherty shows us how to convert MP3 Audiobooks into MP4 with an introduction to the tools needed, and an excellent step-by-step user guide through the entire process - ripping an audiobook to CD, converting WAV to MP3, through PCM and finally M4B. This is an excellent guide for achieving fully compatible iPod audiobooks in Linux.
This post is part of the series: Top Linux Applications
Referencing the best Linux apps as rated and reviewed on Bright Hub. From Office suites and productivity management, to security and multimedia, these linux applications are designed to help you get the most from your Linux distro.