Dell M101z Review: Specifications, Design, Display and Performance
Dell M101z Review
Beyond netbooks and notebooks, there is now a new category of notebook - netbook hybrids which are trying to bridge the gap between the two. These new kind of netbooks are much more powerful than conventional netbooks, and also offer slightly better displays, but are much cheaper and smaller than traditional notebooks.
There are a few very good notebooks of this type out there - the Asus EEE PC 1215N, the Asus EEE PC 1215T and the Dell M101z. All three are very good options, but the Dell M101z seems to be the best of these. In this review, I will check out the Dell M101z and tell you everything you need to know about it.
I will review the base version - which is priced at $429. It comes with a 1.7 GHz AM Athlon II Neo K125 processor and 2 GB RAM with a 250 GB hard drive.
Dell M101z Specifications
Dimensions: 8.07 x 1.38 x 11.5 inches
Display: 11.6 inch display, 1366 x 768 pixels
Processor: AMD Athlon II K125 Neo @ 1.7 GHz
RAM: 2 GB DDR3 RAM @ 800 MHz
Chipset: AMD RS880M
Graphics: ATI Mobility Radeon HD 4225
Hard Disk: 250 GB SATA, 5400 RPM
OS: Windows 7 Starter
Camera: 1.3 MP webcam
Connectivity: Wi-Fi 802.11 b/g/n, Bluetooth
Slots: HDMI, VGA, Mic, Headphone, Ethernet, 3 USB
Battery: 6 cell 56 WHr Li-ion battery
Price: $429 (base version with Windows 7 Starter)
Design (4 out of 5)
The Dell M101z has a very nice design. Despite having a 11.6 inch display, which is noticeably bigger than most netbooks, it is quite light at just 1.56 kgs. It has dimensions of 8.07 x 1.38 x 11.5 inches with a sloping lid which gets slimmer.
It comes in a lot of colors like black, pink and blue. The plain black design is the cheapest and the best, at least for me. The other colors come with some sort of pattern and seem too flashy.
The Dell M101z has a very solid chassis with almost zero flex near the display and the keyboard. Dell has completely integrated the 6 cell battery in the back, adding to the dimensions a bit. The build quality is the best in the business.
It has a 11.6 inch glossy display with a resolution of 1366 x 768 pixels. The resolution seems a bit on the higher side for such a small display, but over time, you get used to it. It is adequately bright and offers good contrast, but the viewing angles aren't very good.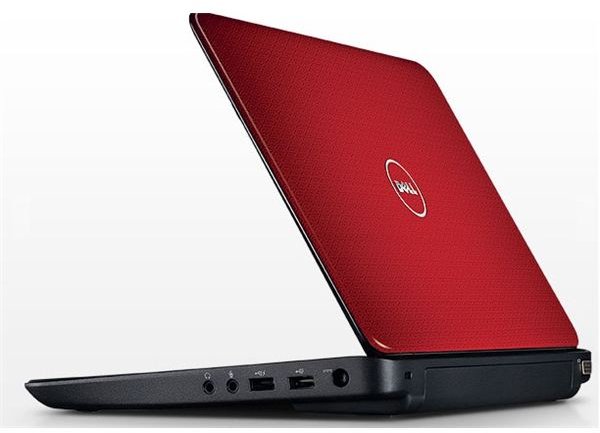 Performance and OS (4 out of 5)
The base version of the Dell M101z is the cheapest and also offers the lowest performance. Even so, it is quite powerful compared to the average netbook and not as powerful as the average notebook. It is good enough for most computing tasks like browsing the web, watching videos and movies, music, light gaming etc.
It is much more responsive than other netbooks. It comes with an AMD Athlon II K125 Neo processor clocked at 1.7 GHz, 2 GB DDR3 RAM and an AMD RS880M chipset. The graphics department is handled by the ATI Mobility Radeon HD 4225 graphics.
It also has a 250 GB SATA 5400 RPM hard disk. You can easily play older games like Counter Strike and Warcraft on it and also play HD movies. The base version comes with Windows 7 Starter but I upgraded it to Windows 7 Home Basic. It also comes with Ubuntu Light, an instant-on operating system by Canonical which allows you instant access to the web, your music and gives you everything a basic OS would.
Keyboard and Touchpad (5 out of 5)
Generally, netbook keyboards are very cramped and offer a very bad typing experience. The Dell M101z comes with an excellent chiclet style island keyboard which is easily the best in its category. The keyboard is perfect, except for the placement of the arrow keys. It's almost a full sized keyboard and the keys are spaced out. The keys offer nice feedback and have a great feel. Typing on the Dell M101z's keyboard is a pleasure. The arrow keys, as I mentioned already, are too small to be used properly. Even so, full marks to the keyboard.
It has a nice touchpad just below the keyboard which blends right in with the design. It is very sensitive and has a set of mouse buttons which are great to use. They have a nice click response and the touchpad offers a nice grip.
You also have a 1.3 MP webcam just above the display. The video capture quality is decent. It comes bundled with the Dell Webcam Central software. The speakers at the bottom of the notebook are quite loud and have nice sound quality.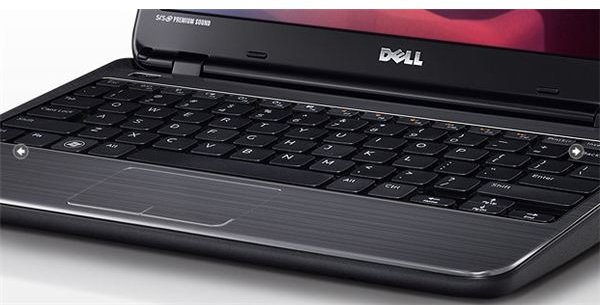 Connectivity (4 out of 5)
The Dell M101z comes with all the basic connectivity options you might need in a laptop. It has Wi-Fi, Bluetooth and comes with 3 USB ports. It also has an HDMI out, an SD card reader, a microphone, headphone slot, VGA out etc. There is a 1.3 MP webcam and a built in mic.
The built in 6 cell battery lasts for about 5-6 hours with moderate usage. It is better than most notebooks, but doesn't compare to the 8 hour+ battery lives of netbooks.
Verdict (4 out of 5)
The Dell M101z is one of the best laptops that offers you the best of both worlds. It combines the best parts of netbooks and notebooks. If you need a more powerful netbook with a bigger display and better performance, but just as portable, the Dell M101z is your best option. Totally recommended.
If you need more options to choose from, check out the list of the three best netbooks money can buy.