The Netbook Holds Steady
By most accounts the netbook explosion is over. The device's rapid ascent to popularity has not dwindled, however – it has simply turned towards the mundane. Netbooks captured about 20% market share in the mobile market and are now hanging out in that vicinity.
This isn't a bad thing, however. In fact, the cooling of the netbook market means we'll probably see more innovation designs. Netbooks used to be 10.1 inch devices with 1GB of RAM and Windows XP, and rarely anything more. But now we're already seeing a wider variety of designs available.
Netbooks remain inexpensive. But let's, just for a moment, take the money out of the equation. Instead, let's take a look at the three very best netbooks your money can buy.
ASUS Eee PC 1215N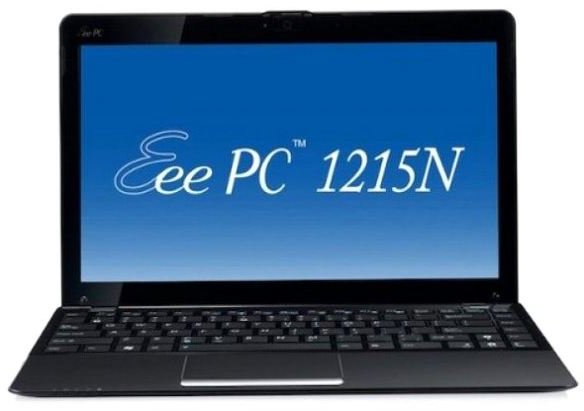 ASUS's Eee PC line of netbooks has long been a class leader. Most people looking for Eee PC netbooks tend to end up buying one of their fabulous inexpensive options like the 1001PX. But the $500 Eee PC 1215N is also well worth consideration.
The Eee PC 1215N has an Atom processor, but it is a dual-core model clocked at 1.8 GHz. This provides the Eee PC 1215N with a fairly serious performance boost over the typical single-core Atom powered netbook. The laptop also comes with 2GB of RAM. The more powerful hardware reduces battery life slightly, but you can still expect 5 to 6 hours.
You'll also appreciate the extra space made available by the larger size – the 12.1" display has a resolution of 1366×768 and the keyboard and trackpad are noticeably larger than 10.1" Eee PC models.
Toshiba Mini NB305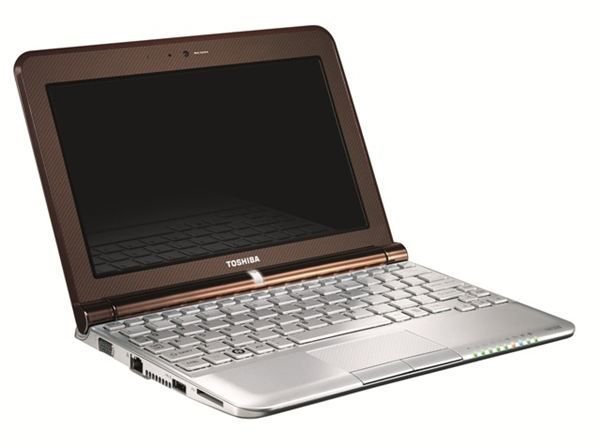 At first glance the Toshiba Mini NB305 seems fairly mundane. It has the typical 1.66 GHz Atom processor found in most of today's netbooks and also comes equipped with just 1GB of RAM. Obviously, this means that it won't offer the same performance as other netbooks on this list.
However, if you're looking for a traditional 10.1" netbook the Toshiba Mini NB305 is simply the best you can buy. Why? Because Toshiba did an excellent job designing the keyboard and trackpad and, as a result, they both feel more like what you'd find on a 12-inch model. Yet the NB305 is still around three pounds and offers up to eight hours of battery life. Throw in a reasonable price – usually a tad over $300 – and you have one hell of a package.
Acer Aspire One AO721 (AMD)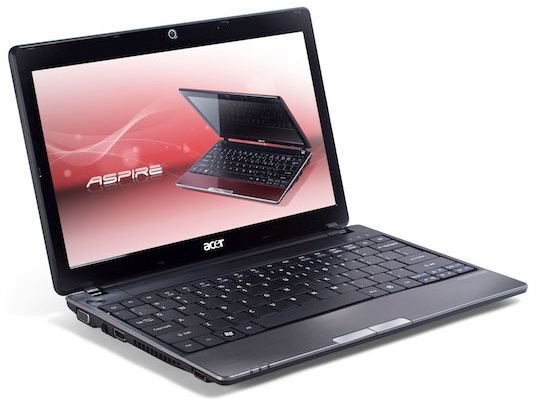 AMD netbooks have traditionally been less attractive than models with Intel Atom processors. The problem was usually battery life. However, AMD has a new thin-and-light platform that can now be found in some budget ultraportables and high-end netbooks.
The Acer Aspire One AO721 is one such device. Inside it carries a 1.7 GHz AMD Athlon II Neo processor and 2GB of RAM. The chassis itself is a little larger than most netbooks, making room for a 11.6" display with a resolution of 1366×768. The keyboard and trackpad are a bit more spacious, as well.
Overall, the AMD processor's performance is much quicker than that for an Intel Atom processor and the entire package is more well-rounded thanks to an integrated ATI Radeon HD 4225 GPU, which is more than capable of displaying HD video. The battery life is still a bit skimpy – around 5 hours – but the AO721 makes up for it with a price tag that comes in under $450.