Find the Right Sony Laptop for You

Sony Means Quality
There are certain brands that command a great deal of customer loyalty and respect. A good example of this is the electronics giant Sony. They produce quality products that perform in a range of markets, but peace of mind for the consumer comes at a premium. Whether you want to pick up a new Sony 3D TV or you're shopping for a new Sony laptop, the chances are you'll pay a little more for the same specs simply to get the Sony brand. If you choose wisely this will be money well spent.
How to Choose Sony Laptop Computers
I've been hunting for a new laptop recently and as a big fan of Sony, I decided to check out their laptop range. There are a lot of different Sony laptop models and they range widely in terms of specs and price. To get the right Sony laptop you need to consider what and how you will be using it. At the low end, you can pick up a laptop to deal with basic web surfing and document editing quite cheaply. If you expect to be playing the latest games on your Sony laptop you're going to have to splash the cash to secure the top specs.
Choosing a Sony laptop, or choosing any laptop for that matter, involves a series of trade offs. Do you want a big screen for viewing movies or do you want maximum portability? Long battery life or light weight? There's plenty to consider. I'm after a Sony laptop to work on, so it needs a good sized keyboard and I'll probably watch movies on it too so it needs a good screen size. I'll cover a range of options so whatever you are seeking, there should be a Sony laptop here that fits the bill.
VAIO
You're probably familiar with the VAIO label which Sony uses on many computer products including their laptop range. Apparently it stands for Visual Audio Intelligence Organizer. Well the range of models in different series can be quite confusing, so let's pick out an example in each price bracket and suggest who it would suit best.
Keep in mind, you aren't realistically going to get a Sony laptop computer for under $600 unless you buy one second hand.
Sony VAIO E Series Laptop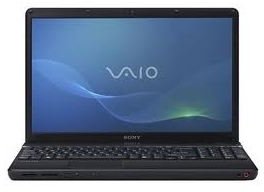 The first Sony laptop on our list is the VPCEE23FX/BI, which is decent all round and offers a reasonable price. Available in black or white, this model has a 15.5 inch display with a resolution of 1366 x 768 pixels. It is packing 4GB of RAM, a 320 GB hard drive, and the processor is an AMD Athlon II X2 P320 clocked at 2.1GHz. It comes with Windows Home 7 Premium and it has integrated audio and graphics and a DVD rewriter. There are plenty of ports, support for wireless, and a built in webcam too. The downside here is the low battery life (around 3 hours) and it is quite heavy too, at almost 6 pounds.
This is ideal for my purposes; plenty of RAM for handling multiple programs, and a decent size keyboard for typing as well as watching movies. It's not going to stretch to the latest games and it's not brilliantly portable but the price is right.
You can get the black one for $628.72 at Amazon right now.
An older model that is quite similar to this one is the Sony VAIO NR498E, and if you can find it you should be able to pick one up relatively cheap.
Sony VAIO P Series Laptop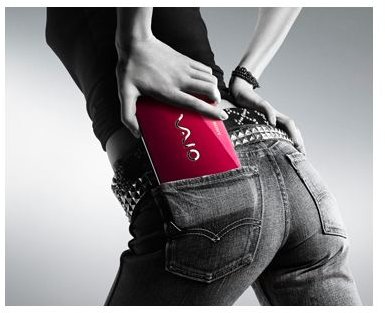 If portability is your top concern then maybe you'll be tempted by the Sony VAIO P series. This laptop comes in a range of colors and feature an 8-inch LCD screen. You'll have 2GB of RAM, up to a 256GB SSD, and up to a 2GHz Intel processor. They are amazingly portable and the latest edition weighs just 1.3 pounds. There's even a version which looks like a clutch purse. You'll get around 4 hours of life from a fully charged battery.
The latest Sony laptop computers are recommended over the older models (in particular if you want Windows 7 not Vista). They start at $899.99 and go up from there.
The older models in this series got really bad reviews because they were extremely slow. The newer ones are faster but you aren't going to be able to do much on them beyond a spot of web surfing and maybe a bit of document editing. These are all about the portability.
Sony VAIO Z Series Laptop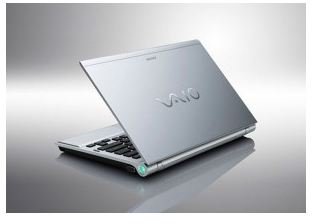 At the higher end of the spectrum, you can find some seriously stylish Sony laptops. This one is the VPCZ12BGX/SI and it combines portability and power. It features include an LED backlit 13.1 inch LCD screen, 4GB of RAM, a 256GB SSD, a 2.4GHz Intel Core i5-520M processor, and Windows 7 Professional. It also has plenty of ports, Wi-Fi, a built in webcam, and a few extras like GPS and a backlit keyboard. It weighs around 3 pounds so it's very portable. If the hard drive sounds a bit small you can always check out this guide to Free Up Hard Disk Space on a Sony VAIO.
The battery life goes up to 7 hours and the average boot time is just 60 seconds. You should be able to do whatever you want on this Sony laptop - but for $2,449.99 you would expect so. It certainly offers a pretty big improvement over the old Sony Vaio Z11 VGN-Z21VN/X and TT11VN/X models.
Sony VAIO F Series Laptop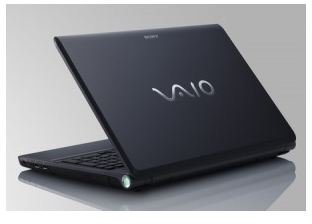 We've looked at some small Sony laptops so let's finish off with a big one. The VPCF12XHX/B features a 16.4 inch LCD screen, 8GB of RAM, a 640GB hard drive, Blu-ray support, and Windows 7 Ultimate. It also has a webcam, wireless support, and loads of ports. It weighs just over 6 pounds so it's not very portable, but as a multimedia beast for around the home it should serve perfectly. You'll be able to do whatever you need to on this laptop but it is obviously ideal for movie watching in particular.
You're looking at a price of around $2,299.99 for this model.
The best Sony laptop depends on your needs but obviously the Z series if you want power and portability and the F series if you want power and size. The only problem is they don't come cheap, so it looks like it's the E series for me. Time to check out some laptop cases.
If you're not convinced a Sony laptop is the best choice for you then maybe Bright Hub reviews on Toshiba vs Sony or HP vs Sony will persuade you.
Screenshot Credits
Screenshots by author courtesy of: