Guide to Deleted File Recovery Hard Drive with Handy Recovery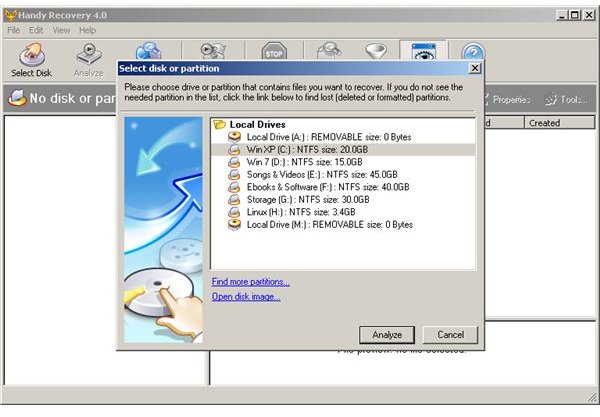 Performing a deleted file recovery of a hard drive is not a difficult task these days. Recovering deleted files is very easy since there are a number of great tools available on the internet. We are going to use Handy Recovery for recovering deleted files in this guide. So if you want to know how to recover erased computer files on your hard drive then read on.
Steps to Take Before the Recovery of Deleted Files in a Hard Drive
First you have to make sure that you have actually deleted the files that you are looking for. Otherwise recovery software might not be able to retrieve those deleted files. It only does what it is intended to do, it is not file searching software. Therefore first have a look at your Recycle bin to make sure the files are not stored there. Sometimes you might have hidden your files inside a hidden folder. Have a look at where you suspect the file was stored for hidden folders after enabling them using folder options.
How to Recover Deleted Files of Your Hard Drive?
We are going to get the help of Handy Recovery software for the file recovery process. Let's see how to do that.
First you need to download and install the Handy Recovery software. You can download it from HandyRecovery.com. You can use it as trial software for thirty days and employ it to recover one file per day. The price of this tool is $49.00. The file size is just 2MB so it won't take much time to download.
The latest version is Handy Recovery 4.0 and it supports Windows XP and Windows Vista operating systems.
Download Handy Recovery and install it. Then run the software. Now from the Select disk or partition window you can select the partition where your files were stored. If you don't remember the exact place, you can search for each partition to recover deleted files. Next click Analyze to start analyzing the partition.
Handy Recovery software analyzes the partition and displays the results. It displays files and folders it has found. Usually basic analysis doesn't give you good results, for better results you need an extended analysis. Click Extended analysis in the bottom left to analyze.
Once the analysis is completed it displays the results. Now you can see whether the files you need to recover are displayed in the results. When you click on each folder on the right you can see the files inside the folder. If you found the file that was deleted from your hard drive, just right click on the name of the file and click Recover.
Then you click Browse to select to save recovered files on your hard disk. There are three options you may select by making a tick on each of them. You can restore folder structure if you want to do that. Also you can save time by recovering only deleted files. Another option is checking Recover alternative data streams (ADS). If you want to recover file attributes like user comments, author information, thumbnails for pictures, etc. then you can enable this option.
Now go to the recovered data folder and your deleted files and folders will be there. Then you can exit from the software. If you want you may save the Search results of Handy Recovery for later reference.
Using Handy Recovery is very fast and an easy way to deleted file recovery of a hard drive.
Images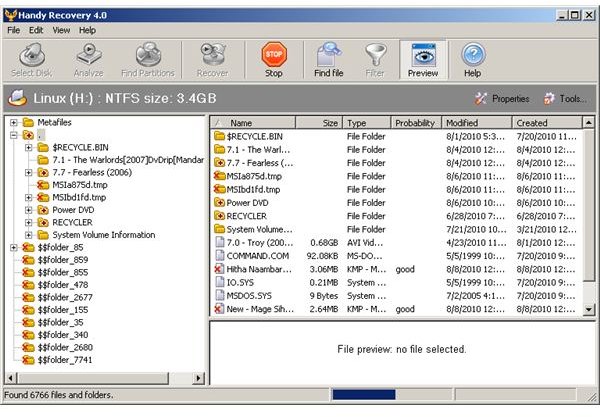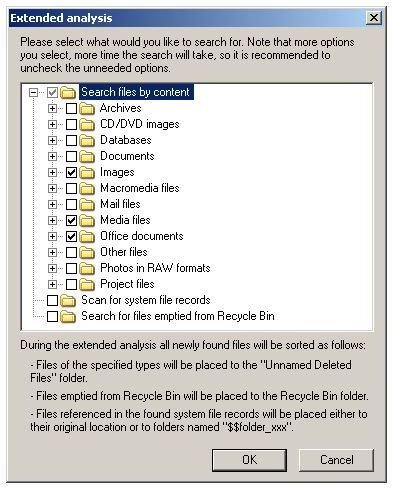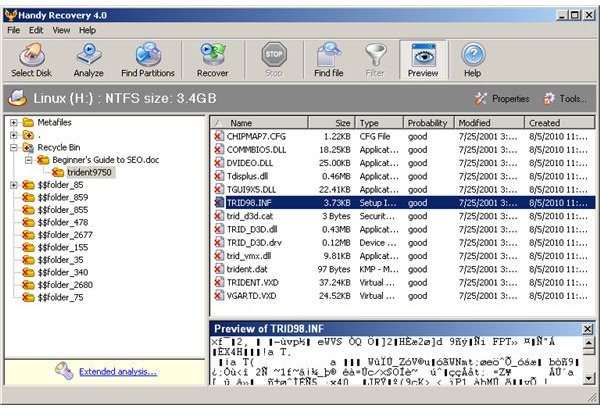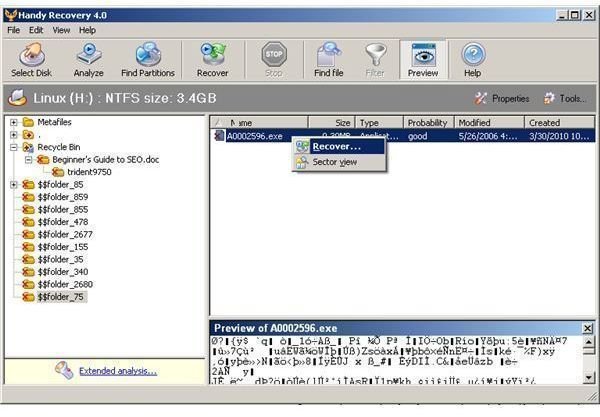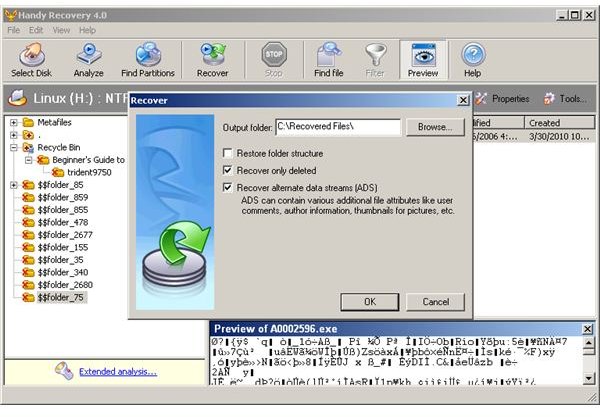 Related Links
This post is part of the series: Hard Drive Deleted File Recovery
Today hard drive deleted file recovery is not a serious issue since there are so many tools available to use. Read these guides to learn how to recover deleted files in your hard drive. You can find stepwise guides for recovering deleted files using software like Handy Recovery and Recover My Files.