Best Laptops for College Students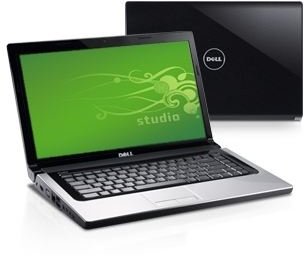 Best Laptops for College Students
With college admissions already underway and college season about to start, many students are planning to buy a good laptop to aid through the hardships of college.
This article presents the five best laptops for college students.
Tips for buying a laptop for college
College laptops, unlike gaming laptops, do not require a very powerful hardware configuration, nor do they need to be ultra-compact or stylish. Most college students already take on a lot of debt, so the ideal college laptop should be cheap, should offer good value for money and allow you to do everything you need to do in college. It should be portable so that you can lug it around and it should be able to handle any program that you will need to run in the course of your college days.
Following are five college laptops priced around $1000 that are powerful enough for most college students and offer great bang for the buck.
Dell Studio 15
The Dell Studio 15 is one of the best laptop options for college students. It offers some of the best hardware specifications in this price range and has a nice stylish design. It is suited for everything: light gaming, multimedia playback etc. It features the new Core i7 processor by Intel and has the ATI Radeon HD 5470 graphic card with 1 GB GDDR5 RAM. If I were to buy a laptop for college, it would definitely be the Dell Studio 15.
Dell Studio 15 Specifications
Display:15.6 inch High Definition (720p) LED Display with TrueLife and Camera
Processor: Intel Core i7-740QM Quad Core Processor, 1.73 GHz (2.93 GHz Turbo Mode, 6M Cache)
RAM: 4 GB Shared Dual Channel DDR3 at 1066 MHz
Graphics: ATI Mobility Radeon HD 5470, 1 GB
Hard Drive:500 GB SATA Hard Drive (7200 RPM)
Operating System: Windows 7 Home Premium
Connectivity: Wi-Fi 802.11, Bluetooth 2.1 + EDR
Ports: USB 2.0, LAN, VGA, headphone jack, mic, SD card reader
Optical drive: 8X Slot Load CD/DVD Burner (Dual Layer DVD+/-R Drive)
It is priced at $1383 but with the Instant Savings discount, you can get it for just $949. Not only that, if you want to further reduce the price, you can customize the laptop according to your needs.
Check the Dell Studio 15 Review here
HP G62t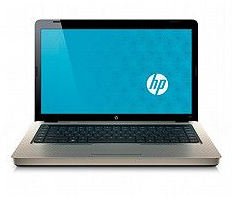 Both the HP G42t and the G62t are great value-for-money laptops that would be great for college students. They have a stylish design and a compact form factor. They start at $499 and can be customized all the way up. Following is the best configuration for around $1000.
HP G62t Specifications
Display: 15.6 inch diagonal High Definition HP LED Brightview Display (1366 x 768 pixels)
Processor: Intel Core i5-450M Dual Core processor (2.40 GHz, 3MB L3 Cache) with Turbo Boost up to 2.66 GHz
RAM: 4 GB DDR3 System Memory
Graphics: 512 MB ATI Mobility Radeon HD 5430 Graphics
Hard Drive: 500 GB 7200RPM SATA Hard Drive
Operating System: Windows 7 Home Premium
Connectivity: Wi-Fi 802.11 b/g/n, Bluetooth 2.1 + EDR
Ports: USB 2.0, LAN, VGA, headphone jack, mic, card reader
Optical drive: SuperMulti 8X DVD+/-R/RW with Double Layer Support
The price comes to around $900 with this configuration. After the Dell Studio 15, this is probably your best bet.
Alienware M11X

Enough of all the serious laptops. Now is the time for some serious fun. If you, like me, are a gamer who is counting for some gaming action to take him through the rigors of college life, this laptop is for you. Though the Dell Studio 15 and the HP G62t can easily handle light gaming, nothing comes close to an Alienware when it comes to gaming.
The Alienware M11X is the most portable and the cheapest Alienware gaming laptop you can find and offers a stylish design with some cool hardware.
Alienware M11X Specifications
Display: 11.6 inch Wide HD 1366 x 768 (720p) WLED display
Processor: Intel Core i7 640UM (4M Cache, 1.2 GHZ with 2.26 GHz Max Turbo Frequency)
RAM: 4 GB Dual Channel DDR3 at 800 MHz
Graphics: 1 GB NVIDIA GeForce GT 335M
Hard Drive: 320 GB SATA II, 7200 RPM
Operating System: Windows 7 Home Premium
Connectivity: Wi-Fi 802.11, Bluetooth 2.1 + EDR
Apple Macbook Pro (13 inch)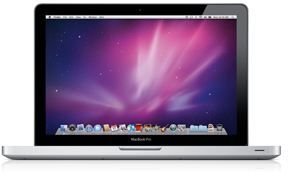 Normally, if you wanted to taste the forbidden Apple, the MacBook would be recommended. However, Apple has reduced the price of the new MacBook Pro (13 inch) to just $1199 for the base version.
With this, the price difference between the MacBook Pro and a comparable Windows laptop has been reduced significantly. If you have wanted to try out Mac OS X, now is the time.
Apple MacBook Pro Specifications
Display: 13.3-inch LED-backlit glossy widescreen display, 1280 x 800 resolution
Processor: 2.4 GHz Intel Core 2 Duo processor
RAM: 4 GB DDR3 SDRAM, 1066 MHz
Graphics: NVIDIA GeForce 320M, 256 MB of DDR3 SDRAM
Hard Drive: 250 GB Serial ATA HDD, 5400 RPM
Operating System: Mac OS X
Connectivity: AirPort Extreme Wi-Fi 802.11, Bluetooth 2.1 + EDR
Ports: 2 USB 2.0, LAN, VGA, headphone jack, mic, SD card reader, Mini DisplayPort output port with support for DVI, VGA, HDMI
Optical drive: 8x SuperDrive (DVD±R DL/DVD±RW/CD-RW)
Check out the MacBook Pro review.
Asus EEE PC 1001P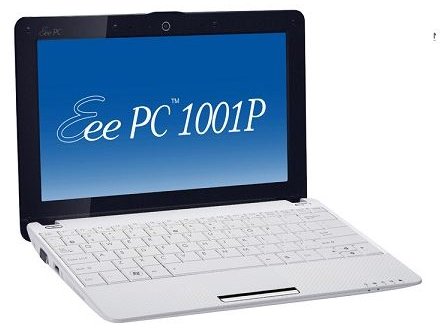 This is the only netbook in this list. The reason it has been placed in this list is that it offers some of the best netbook hardware coupled with some good features. It is easily one of the best netbooks around and is priced so well that it compels even non-students to buy one.
If your basic needs would be just document editing, watching videos, listening to music, web browsing and reading eBooks, the Asus EEE PC 1001P is the best bet for you. It is highly portable and is priced at just around $299.
Asus EEE PC 1001P Specifications
Display: 10.1 inch WSVGA display, 1024 x 600 pixels
Processor: Intel Atom N450, 1.66 GHz, 667 MHz FSB, 512 KB cache
RAM: 1 GB DDR2 SDRAM
Chipset: Intel NM10
Graphics: Intel GMA 3150 integrated graphics
Hard Drive: 160 GB Seagate HDD, 5400 RPM
Operating System: Windows 7 Starter Edition
Connectivity: Wi-Fi 802.11 b/g, Bluetooth 2.1 + EDR
Ports: USB, LAN, VGA, headphone jack, mic, 4 in 1 card reader
Battery: 6 cell Li-ion battery, 4400 mAh
You can read the full review here: Asus EEE PC 1001P Review