How Do I Change Internet Connections to Use a Wireless Card?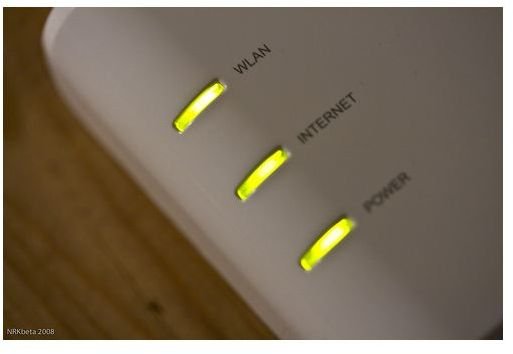 Its as Simple As…
Just pick up a wireless card for your PC and want to install it? Its easy. Windows 7 has made it incredibly simple to install wireless cards whether they are PCI (the sort that go inside the computer) or USB. All you need to do is:
Turn off your computer (you really only need to do this with a PCI card–USB ones should install without turning it off)
Plug in the Wireless card
Turn on the computer
Windows should now detect the new hardware and automatically look for drivers for it. Most likely it will find some and install it itself.
Now the Wireless will be turned on. The Wireless icon will appear in your tray (next to the clock) and it should give you a little bubble to select wireless networks (It should say "Wireless Networks are Available"). At this point you can follow set up your network. We have a nice guide for this over here.
But I was using a cable before…
In Windows, however, wired connections hold precedent over wireless ones. If you plug in a ethernet cable to your computer it doesn't normally keep in the wireless connection running. So if you were using a cable before be sure to unplug it before plugging in the wireless card. If it isn't switching to the Wireless connections you probably forgot to unplug this cable.
Harder Stuff…
Ok, so in some instances you might have more trouble. Here are a few things you might run into:
Your wireless card might be disabled.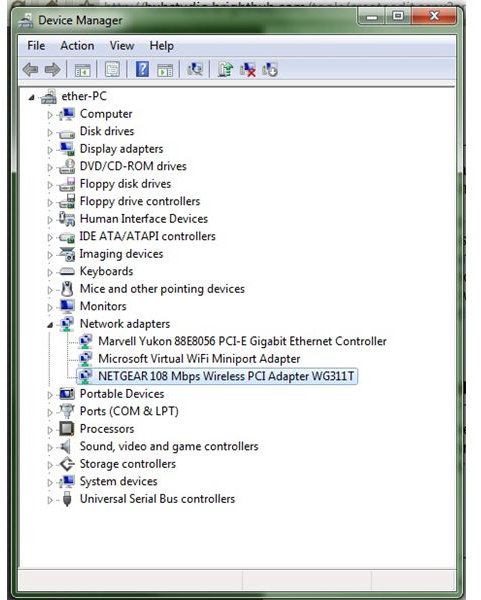 To enable it you just need to open up device manager. To do this simple type "Device Manager" into your search bar and click on it. Go down to "Network Adapters" (see picture). One of these should be the card you are using. Double click it to open its properties menu. Over in the drivers tab you'll see a box about 4 down that should tell you whether its enabled or disabled. You can enable it there.
You might need a new driver. If it still isn't activating wireless the driver Windows found might be too old for you computer. This can be solved by getting on a computer that is connected to the Internet, finding your wireless card's manufacturer website, downloading the driver for your model, putting this on a flash drive, and then installing it on your computer.

Nothing is happening. If nothing is happening then for some reason your computer might not have detected the device. Try a few things:
Reset the computer. Sometimes it might not detect the device, especially if you plugged it in while it was still on.
Try removing and replugging in the wireless card.
Again, check and make sure your ethernet cable is unplugged
If it is detecting the device but not starting the wireless network you may need to set up the connection manually. Open up the "Network and Sharing Center." You can do this by either right clicking the wireless icon or by searching for it in the taskbar. In the Network and Sharing center you'll see "Set up a connection or Network." This will take you to a tutorial that will help you manually set up the wireless connection.
If you are still having problems try our article on how to troubleshoot issues with a wireless network.