Learn How to Recover Data from an Overwritten Hard Drive - Recover Your Overwritten Files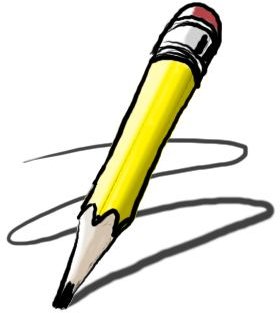 Overwritten Hard Disk
Most PC users are considered quite naïve when it comes to the basic functioning of a computer hard drive, therefore they tend to
assume that the data that has been overwritten can never be recovered. A computer is a marvelous invention and it in itself has several locked doors that contain the data we presumably have rid ourselves of but in reality that data is quite retrievable. Overwriting files or the entire hard disk makes the data unavailable in the computer's File Allocation Tables (FAT) but with the help of data recovery software, it is possible to recover part or, if you are lucky, all the information before it was overwritten.
Image Credit: www.flamingohatunix.com
How to Retrieve Data
Two things are required before proceeding, one being a workable PC and the second, an authentic data recovery software. To achieve the latter, simply research online and analyze the different prospects offered by the various data recovery software packages. When it comes down to choosing a hard disk recovery software, you will find a diverse range of software ranging in price and mode. Some of the most renowned data recovery software packages are "PC Inspector File Recovery", "Stellar Phoenix Windows Data Recovery" and "VirtualLab Data Recovery Software".
Once you have selected your desired data recovery software after close evaluation, download the software from the Internet and run the installation file. Follow the simple step by step instructions on screen in order to successfully incorporate the software onto your computer. Then run the program and follow the on-screen instructions to recover the overwritten data.
I will show you how to use PC Inspector File Recovery to recover data from your overwritten drive. Here are the steps you need to take:
Run PC Inspector File Recovery.
Select your language and click on the green tick button.
Choose the data you are looking to restore by clicking on one of the three buttons at left.
Select the drive to scan for the desired files then click on the tick button to continue.
Wait for your drive to be completely scanned. In a little moment, a wastepaper icon will be open, showing recovered files. You will find that that the original file names may not have been preserved so you can search for your file(s) instead. To search the file(s), select Object -> Find, enter file type (i.e. doc, txt, etc) and click on the green tick to search
In a few seconds, the corresponding files will appear. If the exact file names do not appear, click on Size or Date columns to sort the files accordingly. Here you want to look for files with the date and/or estimated file size before these were overwritten.
Select the files you want to recover then right-click and select "Save to", selecting a drive to save your retrieved files.
-- To avoid losing your precious data, create backup copies of the recovered files just in case. An even better and more secure solution would be to create complete system backups so that no amount of information is lost.
Related Articles
Learn How to Recover Corrupt Files from an External Hard Drive