Tether iPad Using Popular Smartphones Such as iPhone and Motorola Droid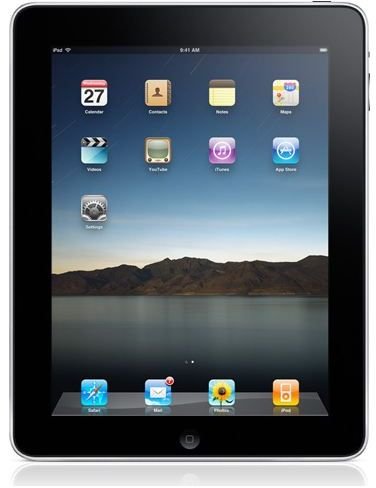 The Pros and Cons of iPad Tethering
*This should also work with an iPod Touch.*
Before you tether iPad, it's best to understand some benefits that you will gain by doing so. That way, you can decide whether or not it's worth it to you, and something that you want to do. Here are some major benefits of iPad tethering:
Don't have to pay for an iPad data plan.
Wireless internet access anywhere that your cell phone gets service.
Does not require the more expensive 3G iPad, and will work with all current iPad models.
Possibility of only one monthly bill instead of two (Verizon customers).
Alternatively, there are some slight cons of iPad tethering that you may want to be aware of:
You will likely need an unlimited data plan for your smartphone.
Connecting to the internet is not instantaneous, and does require an additional step to tether to smartphone.
Must have your cell phone with you to use internet on iPad via iPad tether.
May be a slightly slower speed when using iPad tether vs. specific iPad data plan.
May need to root or jailbreak your phone.
All in all, tethering the iPad is probably worth it. Although it does have some cons, the big positive is that you won't have to pay $15.00 or $30.00 each month just for your iPad. By using your cell phones existing data plan, the iPad can connect to the internet anywhere that your cell phone can. If you are going to tether iPad, it is recommended that you have an unlimited smartphone data plan, because tethering will use a lot of data (depending on how often you use the iPad). Now that you know more about iPad tether, check out the basic requirements for getting started.
How Does Tethering Work
Basically, tethering iPad involves making it possible for your smartphone to create it's own wireless access point, or WAP. From there, you can connect the iPad to your smartphone in much the same way you would connect it to any wireless internet connection.
The process is much the same, no matter which carrier you are using. The one requirement is that you have a smartphone of some type, such as the AT&T iPhone or Verizon Motorola Droid. Tethering with a normal cell phone is not easy for various reasons. Mainly, you need a cell phone with a data plan, and normal cell phones usually don't have data plans. Also, smartphones allow you to download apps, whether they be Apple appstore apps or similar. Finding an app that allows tethering is the foundation and key to tethering an iPad with your smartphone.
iPad Tether for AT&T and Verizon Customers
If you are using AT&T, meaning you probably have an iPhone, iPad tether can be done using a couple of different iPhone apps.
MyWi - an iPhone app that costs $9.99 (which is far cheaper than paying $30.00/mo for an iPad data plan). Don't want to buy? Download the free trial and see if it's worth it before buying.
If you are using Verizon, meaning you probably have an Android based phone such as the Motorola Droid, iPad tether can be done using a couple of different Android apps.
WiFi Tether - an Android app that is available for free download. Using this app does have several requirements, such as rooting your phone, which is similar to jailbreaking. Instructions can be found on the WiFi Tether page.
MiFi - Verizon Wireless offers a portable router dubbed the MiFi. It does come with a monthly fee, but tethering the iPad is as easy as connecting a laptop.
Once you have downloaded a tethering app, the process is usually as simple as selecting your cell phone from the iPad wireless internet connections list.