The Best KVM Switches for Home and Home Office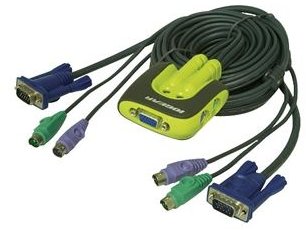 If you have multiple computers on or near the same desk, you can make life easier for yourself by using a KVM to connect two or more computers to the same keyboard, monitor, and mouse. Connecting multiple computers to a KVM switch allows you to reduce the clutter of cables, wires, and equipment it takes to use two or more computers at the same time.
What is a KVM Switch?
KVM stands for Keyboard, Video, and Mouse, the three main input and output components to any computer. However, you don't need to have multiple keyboards, mice, and monitors on your desktop just because you use more than one computer at the same time.
Consisting of a switch box and several cables for the monitor, keyboard, and mouse, you can use a KVM switch to conveniently switch between your computers at the push of a button. The better KVM switches even allow you to hot switch computers so there is no need to turn off or restart the computers connected to the KVM switch when you want to go back and forth between them. Read on to learn about the best KVM switches for the home and home office.
5 – Iogear GCS62 KVM Switch
At the budget end of the list is the Iogear GCS62 KVM switch. Featuring ports for two computers, VGA 15-pin D-sub connectors, and 6-foot cables, this is one little wonder that is great when you just want a KVM to do its job and nothing more. At US$19.99, this one is a bargain.
4 – TRENDnet TK-205K KVM Switch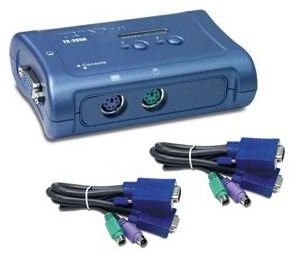 The TRENDnet 2-Port TK-205K KVM switch is perfect for when you need a few more options. Drawing power from a PS/2 port on your computer, this KVM switch doesn't need a separate power source. Its separate cables also mean that you can replace the cables if they get worn out or stop functioning. At US$22.99, this is one KVM switch that won't break the bank.
3 – Zonet KVM3304 4-Port KVM Switch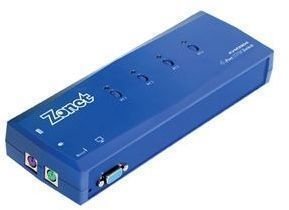 Zonet's KVM3304 4-Port KVM switch is perfect if you have more than just two computers you want to control with one keyboard, monitor, and mouse combination. Also drawing power from your computer's PS/2 port, this KVM switch eliminates one more cable as you connect up to four computers. At US$24.99, that's a lot of features for such a low price.
2 – Iogear 2-Port Miniview KVM Switch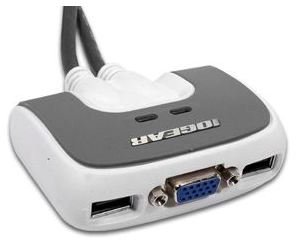 Iogear makes its second appearance on this list with the 2-Port Miniview KVM switch. Its small size and USB ports make connecting USB keyboards and mice a snap by eliminating the need for adaptors and patch cables. At just US$29.99, choose this KVM switch if you want performance and convenience.
1 – Belkin FLIP KVM Switch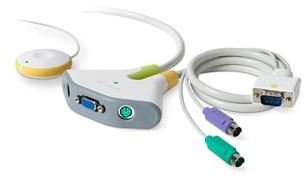 At the top of the list is the Belkin FLIP KVM switch. This switch was built with the end-user's experience in mind. Capable of connecting both VGA and DVI monitors right out of the box, this KVM switch can handle a monitor resolution up to 2048x1536 at 65Hz. What really sets this switch apart is its remote switch for flipping back and forth between computers. No longer must you keep the KVM switch box on your desktop to switch to your other computer. At US$34.99, this KVM switch is a bit pricier than the others, but the switch and DVI connectivity make all the difference.
Conclusion
Whatever your needs, there is bound to be a KVM switch on this list that will solve your multiple-computer problem. There is no need to have one keyboard, mouse, and monitor for each computer at your desk. Install a KVM switch and eliminate the clutter of cables, wires, and unnecessary equipment.