The Best PC Repair Tools: Tools to Help Fix a PC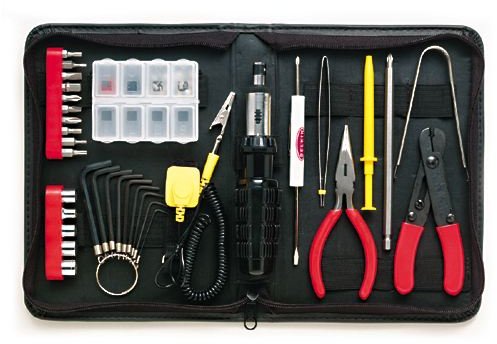 Preparing to be Mr. Fix It
There are numerous ways a PC can run into problems. Some of these problems involve software, and some of them involve hardware - and sometimes there are problems which involve both. To fix the problems you might run into you'll need to have the proper tools. This guide lists my favorite PC tools. These items, ranging from something as simple as a screwdriver to top-class hardware information software, have helped me countless times.
PC Toolkit
Anyone who wants to maintain their own PC should build their own PC toolkit. It will become infinitely useful when you need to clean your PC, remove or add hardware, or inspect hardware for damage. While there are some pre-packaged tool-kits available, their quality isn't the best. I suggest you simply purchase the following items and keep them somewhere handy:
Magnetic Screwdriver with phillips and flathead bits.
Tweezers and pliers
Electrical tape and zip-ties
Small flashlight
Anti-static wristband
Lavasoft Ad-Aware
For the last decade one the greatest threat to PC performance over time has been adware and spyware. Despite what the more paranoid PC enthusiasts might say, programs of this type are not necessarily going to kill your computer all by themselves. The problem is that, over time, huge numbers of these programs can take root in a system. Anyone who has tried to use their grandmother's PC only to find that Internet Explore has been taken over by five different search bars knows what I am talking about.
Ad-Aware was one of the original programs designed to seek out and delete these kinds of programs, and I think it is still one of the best. The basic version of Ad-Aware can be had for free, or you can upgrade to the Plus version, which ads real-time protection, rootkit detection, and gives you access to tech support.
Lavasoft Ad-Aware is available for all versions of Windows from XP to Windows 7.
Malwarebytes Anti-Malware
Beyond adware and spyware there is malware. Malware is short for malicious software, and its name describes its intent. These pieces of software can be truly damaging to your computer. They also can be huge security risks, as some will log key-strokes to capture your passwords, credit card information, and any other sensitive information you may put into your PC. Worse, some malware is notoriously difficult to remove, making it hard to purge your PC once you've been infected.
Malwarebytes Anti-Malware is a tool specifically created to get rid of hard to detect and remove malware. The free version of Malwarebytes is very robust. It is capable of both quick scans and full scans, scanning of networked drives, and it can remove any threats it detects. The paid version costs $24.95 and adds real-time protection and a scheduler for updates and automatic scans.
Malwarebytes is available for computers running any version of Windows newer than Windows 2000.
PC Wizard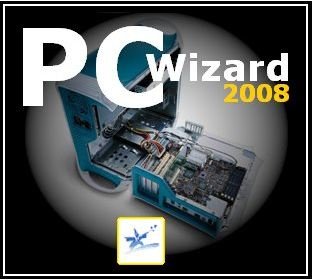 Of all the software available for detecting and monitoring your computer's hardware, PC Wizard is my favorite. It is incredibly comprehensive but maintains a fairly easy to understand format. Want to know what kind of RAM is in your computer? PC Wizard can help. Want to know how hot your CPU is? PC Wizard can help. There is simply no other one-stop program available for the PC which is capable of giving such detailed information.
This information is particularly helpful when trying to decide how you want to upgrade your PC. Choosing the best upgrade is difficult if you don't have detailed information about what is already in your PC, and that is where PC wizard jumps in. Best of all, PC Wizard is completely an totally free. How is that for a value?
PC Wizard can run on any version of Windows as far back as Windows 95.