Cheapest Webcams - Finding the Best Deal on a Webcam with Decent Features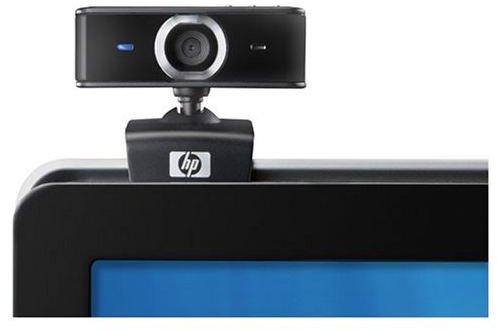 Video Chat
Thanks to instant messaging and applications like Skype more and more people are using their PCs and laptops to talk to each other. Go back a few years and video chat was reserved for sci-fi films. The few options that were available were very expensive but webcams have changed all of that. The great thing about webcams is that you don't need to spend much money to get one and the setup is easy. In this guide, we highlight the best cheap webcams available on the market today (prices are correct as of 9th December 2009). All of these webcams have a standard resolution of 640 x 480.
HP KQ246AA Deluxe Webcam
First on the list in our search for the best cheap webcam is this compact device from HP. It conforms to the standard image quality for webcams of 1.3 megapixels but you can also use it to take still shots up to 8 megapixels. It is compatible with AIM, Skype, Windows Live Messenger and Yahoo Messenger. It features three simple controls on the top and has a clip to fix it to your monitor. It uses USB 2.0 to connect and offers 30 frames per second for smooth movement. It also has a wide angle microphone built in and it is capable of tilting and panning. It has 5x digital zoom and face tracking capability. This webcam is easy to install and use and comes with a handy software package which can also be used to capture and edit video footage.
You can order this webcam for $19.82 at Amazon.
Microsoft LifeCam VX-3000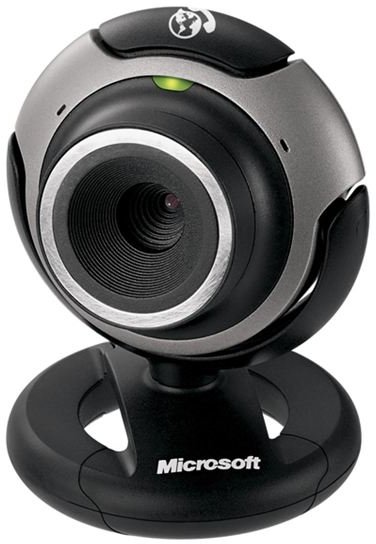 This webcam also offers 1.3 megapixel quality and it has a built in unidirectional noise cancelling microphone for crystal clear audio clarity. It is optimized for use with Windows Live Messenger but it will work with AIM, Skype and Yahoo Messenger. The simple button on the top launches Windows Live Messenger although it can be annoying if you accidentally hit while trying to adjust the camera position. The software supports face tracking and there is a 3x digital zoom as well as pan and tilit capability. The base allows it to be fixed to any monitor and it connects via a USB 2.0 cable. The software also allows you to upload still images to a blog and apply effects to video footage. If you need better quality you can get the VX-6000 for a few dollars more.
You can order this webcam for $24.40 at Amazon.
USB PC Webcam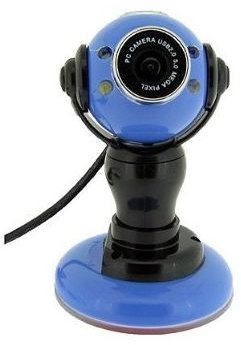 This is a really simple plug and play webcam which comes without any software to install, and it's also the cheapest webcam on our list. It is capable of 5 megapixel still image capture but the video quality is considerably lower. It has 4 LED lights for night vision viewing and the head swivels 360 degrees. The base is a suction cup so it is designed to sit on a desk or table. You can use this webcam with Skype, AIM, Windows Live Messenger or Yahoo Messenger. It is not as good as the other two on the list so far but that is reflected in the price.
You can order this webcam for $6.52 at Amazon.
.
Creative Labs WebCam Live!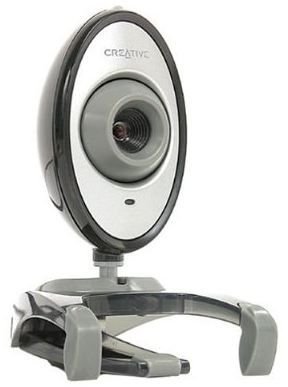 This webcam from Creative Labs runs at up to 30 frames per second for video capture and it can take still shots via the snapshot button at a resolution of 1024 x 768. It has a separate microphone for clear audio and a flexible three-way base so it can be attached to a monitor with ease. This is a fair bit older so the USB connection is 1.1. It will work fine with AIM, Skype, Windows Live Messenger and Yahoo Messenger. It comes with a software package but it is unfortunately quite bloated with trial links.
You can order this webcam for $25.99 at Amazon.
Hercules Deluxe Optical Glass Webcam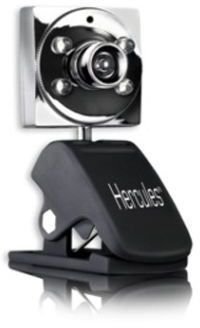 This attractive webcam can capture video at up to 800 x 600 pixels interpolated though you'll probably use it a lower resolution. It has 4 LED lights built in for dark rooms and a microphone offering decent sound quality. The software provided supports face tracking and it can zoom, tilt and pan. This will work with Skype, Windows Live Messenger, AIM and Yahoo Messenger.
You can order this webcam for $22.41 at Amazon.
Final Verdict
If you shop around there are a couple of webcams on the list you'll be able to find cheaper, and if you are willing to buy a used product you won't need to pay more than a few dollars. The HP KQ246AA Deluxe Webcam is the best cheap webcam in my opinion and it has the best range of features with an attractive under $20 price tag. If you need help setting up your new webcam check out How to Hook Up Your Webcam to Your Computer and if you are wondering what you might use it for beyond video chat then check out Top Five Uses for your Webcam.