The Best Mid-Range Intel and AMD Processors for a Home Computer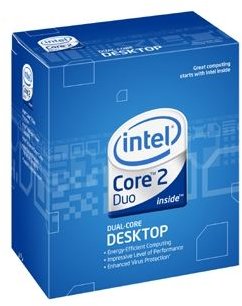 In the previous article of this series, we looked at the top five budget CPUs. Continuing this series, now we will turn our attention to five mid-range processors that offer more power and features and, of course, come with a higher price.
The CPUs covered here approach the high-end mark but don't cross it. These CPUs are poised to make a computer hum along nicely but not knock the user out with raw speed. These processors are fully capable of running games and other CPU-intensive applications well but lack the power and price tag of newer, more powerful processors.
1 – Intel Core 2 Duo E7500 – 2.93GHz, 3MB Cache, 1066MHz FSB
In the previous article in this series on budget and mid-range home computer processors, it was mentioned that the Intel E6500 just stopped short of being a mid-range processor. The Intel E7500 is similar but has enough power to push it fully into the mid-range for home computers.
Also sporting 2.93MHz and a 1066MHz front side bus (FSB), the Intel E7500 seems identical to the E6500. However, the E7500 has two important features that set it apart from its predecessor. The E7500 has 3MB of cache and is based on the Wolfdale-3M architecture. These features alone make this processor much more desirable from any CPU discussed so far in this series.
The extra cache and the improved architecture made this processor outperform the E6500 by a respectable margin. Of course, with power comes price. The Intel E7500 is priced above the US$100 mark at $119.00, over US$25 higher than the E6500.
2 – AMD Phenom II X3 720 – 2.80GHz, 6MB Cache, 2000MHz FSB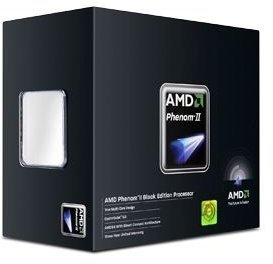 AMD makes another appearance in this series with the AMD Phenom II X3 720 CPU. Its 2.80GHz speed is respectable for a mid-range CPU but its whopping 6MB cache puts it far ahead of previous processors.
Sporting an expected 2000MHz FSB, the AMD Phenom II X3 720 is a 3-core processor. Intel skipped over the triple core market going straight from dual core to quad core CPUs. This situated this AMD processor as a solid mid-range CPU for home users. The retail price for this processor is US$129.99, just $10 more than the Intel 2-core E7500 above. If you want a bit more punch in your home computer, the AMD Phenom II X3 720 is the better choice.
3 – Intel Core 2 Quad Q8200 – 2.33GHz, 4MB Cache, 1333MHz FSB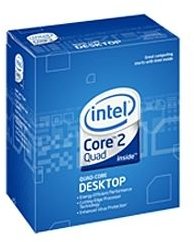 Here we have the first quad core processor from Intel to make its way into this series. This time we have the Intel Core 2 Quad Q8200 as a great choice for mid-range processor. Although a bit slower that the AMD triple-core processor above, the Intel Q8200's 2.33GHz speed is bolstered by that fourth core in applications that multi-thread well, such as video editing.
4MB of cache puts this processor on par but still behind the AMD Phenom II X3 720, but this CPU does offer more data throughput, a better real-world measure than raw numbers. This extra throughput justifies the higher price at US$149.99. Just under the US$150 mark, the Intel Q8200 is the beginning of the more expensive yet more powerful mid-range CPUs.
4 – Intel Core i5 750 Quad Core– 2.66GHz, 8MB Cache
Intel's modern processor makes its first appearance on our list of mid-range processors with the Intel Core i5 750 Quad Core CPU. Boasting an amazing 8MB of cache, this processor is poised to handle intense use without breaking a sweat. Its 2.66GHz speed is respectable but not so much to make the price rise outside of the middle range of processors.
As with other CPUs in Intel i5 family, this processor does not utilize a FSB at all. Part of a next-generation initiative, this CPU takes advantage of Intel's new way of thinking about data throughput. This is not a new phenomenon as AMD did something similar with its Athlon family of processors a number of years back.
As you can imagine, with features comes a higher price tag. The Intel Core i5 750 retails just under the US$200 mark at US$199.99. Although this processor was released in 2009, its price and features clearly mark it for the higher end of the mid-range processors offered by Intel. Also, the Core i5 750 takes advantage of Intel's new P55 chipset that is designed to work with the latest DDR3 memory modules. Consequently, investment in a new motherboard and memory can make this CPU a hefty investment for a mid-range processor.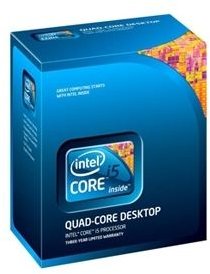 5 – AMD Phenom II X4 965 – 3.40GHz, 6MB Cache, 2000MHz FSB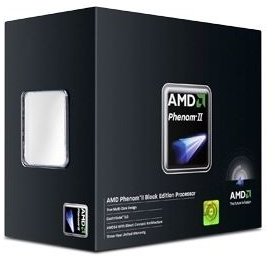 At the top of the mid-range CPUs sits the AMD Phenom II X4 965 processor. Its 3.4GHz speed puts it far ahead of any CPU we have seen so far. The 6MB cache and 2000MHz FSB are, however, something we have seen in previous CPUs. These attributes alone are what deny this CPU a place among high-end processors.
The AMD Phenom II X4 965 is also the most expensive processor on this list. At US$244.99, it is about as expensive a processor could get and still honestly be considered a mid-range CPU. That is quite a price jump from the Intel Core i5 750 above.
Still, this processor does provide better data throughput and can handle just about any game or video-intensive application you throw at it. This is due mainly to its quad core/cache/core speed combination. If you don't mind the extra money and need the best mid-range processor your money can buy, choose the AMD Phenom II X4 965 over the Intel Core i5 750.
Conclusion
Throughout this article, we've looked at the low-priced to high-priced mid-range processors that give everyone a chance at a fast computer without having to spend a bundle. Unlike the budget processors in the previous article, these mid-range processors are not watered-down versions of more powerful and more expensive CPUs. Most of these processors are capable of running new games and reduced wait times during CPU-intensive applications. Ranging in price from just over US$100 to over the US$200 mark, these mid-range processor will take several years to become too slow and out-dated to run new software.
This post is part of the series: The Top 10 Budget and Mid-Range Processors for Home Computers
Choose a CPU from this list of the Top 10 Budget (Top 5) and Mid-Range (Top 5) Processors for Home Computers.