New USB 3.0 Standard - What's New With USB 3.0 Release?

USB 3.0
It may be difficult for you to get excited about a new USB (Universal Serial Bus) standard. Perhaps the fact that USB 3.0 has arrived is not rocking your world. What if I told you it is also called SuperSpeed USB? Admit it you're interested now aren't you? Let's take a look at what it actually means.
USB 3.0 Features
In terms of features USB 3.0 offers a real upgrade over USB 2.0. We are talking about a transfer speed which is ten times greater. Here is a quick list of improvements that are offered by the new standard.
USB 3.0 offers 4.8 Gbps instead of 480 Mbps so you could transfer a movie, even a high definition movie, in seconds.
USB 3.0 allows two way transfers. This means you could plug in portable storage and read and write from it simultaneously.
USB 3.0 offers increased maximum bus power so you can recharge devices much more quickly.
USB 3.0 is backwards compatible with USB 2.0.
USB 3.0 has power management capabilities so it is much more efficient in terms of the power used.
Development of SuperSpeed USB
USB 3.0 was first demonstrated in 2007 at the Intel Developer Forum. Since then a number of developers have been working with the new standard and at this year's Intel Developer Forum there were various devices supporting USB 3.0 on show. Most notable was the high definition camera streaming completely uncompressed 1080p footage through a USB 3.0 cable. As of September this year Linux became the first operating system to support USB 3.0. Microsoft has said Windows 7 will support it but predictably enough it will be via an update.
Adoption of USB 3.0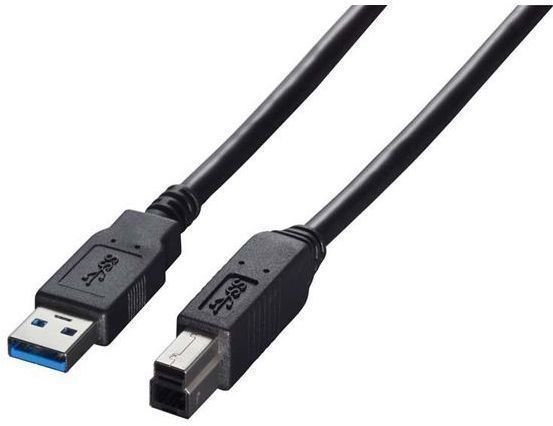 There are already a few devices on the market that support USB 3.0 as several manufacturers rush to release new products before Christmas. The cables plug in to USB 2.0 devices as well and it is fully backwards compatible so it will be possible to make the change gradually. It is unclear how quickly the transition will occur but demand for the greater speeds is expected to be high and it looks likely to be the dominant connection type in the years to come. There may still be some competition over external storage connections.
Drawbacks of USB 3.0
The cables for USB 3.0 are more expensive and there are effectively an extra two pairs of wires inside each one and new connectors. Cable length is also expected to be limited for maximum speeds and power but this is unlikely to trouble most people. Apart from the increased expense there isn't much to detract from the new standard.
USB has definitely become the standard connection method for all sorts of devices. With well over 6 billion USB 2.0 devices already sold it is likely that USB 3.0 will prove to be even more popular. Early in 2010 we will see a much greater range of products which support the new standard.