Recommended 22 Inch Computer Monitors - Dell eIPS Based 2209WA Review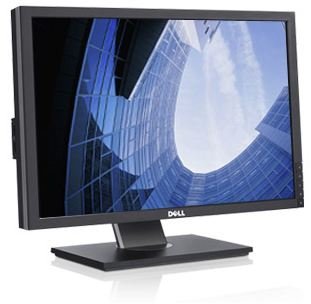 Introduction
The Dell 2209WA is part of Dell's Ultrasharp panel range. It features an e-IPS panel which is an economical implementation of IPS technology in consumer level LCD monitors. IPS based monitors offer a host of enhancements over TN panels with better viewing angles and a wider color gamut, thanks to their 8-bit panels. You can read more about the advantages of IPS panels here. IPS panels are generally more expensive than TN panels, but Dell has managed to price the unit in the range of 24" TN panels and offers a choice for the discerning customer.
The monitor features a native resolution of 1680x1050 at 60Hz with a matte screen. I prefer matte screens as they succeed in reducing the glare effect when a light source falls on the monitor. The monitor has a DVI port which supports HDCP. You can check out the LCD's specifications and purchase the product here.
Bundle
The monitor weighs 12.19 lbs and comes with accessories that you are likely to use. What you get is a DVI cable, a VGA cable, the power cord and a USB cable. The USB cable enables the 4 USB ports on the monitor. After discarding the VGA cable, connecting the monitor with the DVI cable to my video card was a breeze.
The monitor has a sturdy build quality and there were no creaks or loose parts while setting up the monitor.
My Impressions
The Dell 2209WA has a matte finish with a generous coat of anti glare. It makes you wonder why you were ever using glossy screen LCD's. Ambient light does not cause any problems and the image is crisp even in a room with excessive lighting. The colors are great and I didn't have to calibrate the panel. Firing up some HD trailers allowed me to get a feel of the panel and its viewing angles. The display is miles ahead of the TN panels I have been using. Viewing the screen from the left and right shows how the viewing angles help make a movie watchable if you have a couple of people viewing the screen.
Photoshoppers and movie buffs will definitely like this panel. The panel features a 6ms response time and does well during FPS games with no noticeable input lag. The monitor provides for tilt, swivel and pivot options and comes with a sturdy base which is uncommon in monitors in this price range. The ergonomic features help get the monitor into a comfortable viewing position for extended viewing.
Conclusion
While bigger TN panels are available at the same price as this monitor, this panel triumphs in color representation, viewing angles and overall image quality. If you require more screen space for your tasks, you should look at a bigger 24" TN panel. This is one of the best 22 inch panels you can buy and you should definitely audition this monitor while shopping for an LCD in this price range. It can be purchased from Dell's site for 240$ or less.