The Best Photo Printer Reviews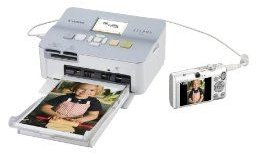 Why Do I Need a Photo Printer?
If you already have a multifunction printer for printing emails, reports, presentations, and other documents, you may find yourself wondering why you need a separate photo printer. However, a photo printer is a great investment for anyone interested in digital photography. While most inkjet printers will do a passable job of printing out snapshots from your camera, a dye sublimation photo printer will give you water proof and fade proof prints that are virtually indistinguishable from those you'd order at a traditional photo lab.
A photo printer is good for:
Printing pictures from your digital camera to display in your home
Scrapbooking
Making photo greeting cards to send to friends and family
Creating on-the-spot souvenirs for guests during a party or special celebration, since you can usually print without direct access to a computer
A Look at the Best Photo Printers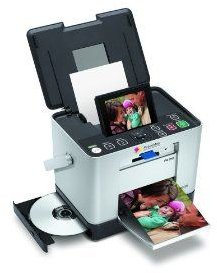 Photo Printer Reviews of the Best Printers
If you're considering purchasing a dye sublimation photo printer, here are three great options to consider:
Canon SELPHY CP760 Compact Photo Printer: Print 4x6 photos in less than a minute with this stylish and compact printer available in your choice of colors. An onscreen display allows you to print without a computer directly from your camera's memory card, USB drive, PictBridge-enabled digital camera, or via the optional BU-30 Blue tooth interface. The printer is easy to refill, photos last for up to 100 years, and it's compatible with both Windows and Mac OS.
Epson PictureMate Zoom (PM290) Photo Lab Printer: This photo printer produces quality 4x6 prints in 37 seconds. The large LCD screen lets you crop, resize, and remove red eye without a computer. The nicest feature of this printer, however, is that it also comes with the ability to create photo CDs. When you're done making prints, the printer's in-house CD burner lets you create a handy archive CD with all of your images.
Sony DPP-FP95 Picture Station Digital Photo Printer: A 3.6 inch LCD tilt-adjustable display makes this printer a great choice for anyone who wants the convenience of printing photos with no computer necessary. Built in scrapbooking templates are also a handy feature for crafters who want an easy way to add special effects directly to their digital prints. With all the clip art, borders, and super-imposed messages that are available with this printer, you'll be able to create great looking scrapbook pages in no time at all!
For more information regarding photo printer reviews, visit the CNET Web site. This helpful resource has extensive reviews of various dye sublimation printer models, as well as links to stores that have these products available.
Other Factors to Consider When Buying a Photo Printer
When looking at photo printer reviews, don't forget to consider the following:
Cost of ink: Photo printers, like all home and office printers, are relatively cheap compared to the cost of ink over the life of the printer. Look at the prices of ink refills for all the models you're considering before making your final purchasing decision.
Availability of refills: If you hate to shop online or you frequently forget to order supplies until the last possible minute, make sure there is a local store that carries ink refills for the brand of photo printer you want to buy.