PC Tutorials - How To Build a Computer, Fix a Computer, Reformat My Computer, Make My Computer Faster
How to Build a Desktop PC
If you are building your first computer, or even creating your umpteenth PC, you might have some questions or simply want a little expert advice. Seeking a tutorial showing how to build a desktop computer? The fifteen part series, Building a PC practically walks you through every step of the process. With titles such as How to Install a Power Supply Unit, Installing Fans and Connecting Peripherals, you will find steps on how to perform each step of the PC building process.
Other desktop computer building tutorials available include Building a PC - Choosing a Motherboard and How to Choose the Right Power Supply for Your PC, which will help you select the best components and provide steps to help you learn how to make the best PC possible.
How to Upgrade or Simply Use a PC
When you are shopping for a new computer, it is helpful to have expert advice. How To Buy The Best New PC is an extensive tutorial that will teach you everything you need to know regarding how to make the best desktop computer choice for your dollar.
If you already own a desktop computer, though, you might be looking for tutorials showing you how to make it faster or better in some manner or a reformat computer tutorial. On the other hand, you may just want to know how to perform certain tasks. Either way, there is likely a title in the Bright Hub library to provide the steps you are seeking.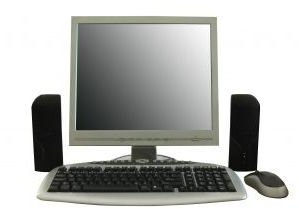 How to Connect the Cables on Your Computer explains what the different wires are for, and how to hook them up to your desktop PC. Adding a New Hard Drive to Windows XP teaches the difference between SATA and IDE hard drives and then provides steps on installing one into an XP desktop computer. Hints and Tips to Speed up Your USB Ports will deliver just what the title promises, and Removing Data from a Hard Drive is a tutorial that will show you how to really clean up your desktop PC.
Even if your desktop computer has been around for a few years, you can still get some good miles out if it. Revitalize Your PC: Making a Used Computer as Good as New will teach you how to clean up and personalize a secondhand PC, while Hard Drive Recovery: How to Restore Your Hard Disk With Complete PC Restore provides tips on starting over with an older desktop. If certain parts, such as your desktop's motherboard, have seen better days, you will appreciate learning from How to Change Your Motherboard - Out with the Old, In with the New.
Other helpful tips and reformatting computer tutorials in this collection include Uninstalling Google Desktop, How to Liquid Cool a Desktop Computer, Locating Ports and Connecting the Keyboard and Installing keyboards - Wireless and Bluetooth.
Bright Hub's help and how to collection is constantly growing. Be sure to check back often for everything you need to know about desktop computers.
Photo Credits: sxc.hu/tuareq