Wireless Keyboard and Mouse Driver Update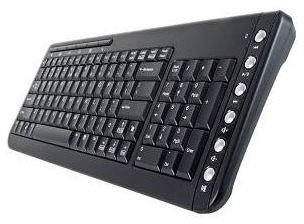 Author's Note: Packaged Drivers
Before I begin, I want to let everyone know that if they haven't taken a look inside the box that their devices came in, I highly recommend doing so. While it's becoming rarer with each passing week, many pieces of tech come bundled with a driver CD or DVD that will install the drivers without unnecessary downloads. If your device is brand new, you should probably be able to do this.
Preamble: No 'One-Size-Fits-All' Driver
Whether it's computers or cars, trucks or Macs, drivers serve the same function – they guide your devices so that they will perform the tasks that you desire them to perform. Different from cars, however, computer hardware requires a different driver for every single model from every single company, meaning that just because you have a wireless keyboard doesn't mean that any old wireless keyboard driver will work for you. You need to identify the company that makes your device (i.e. 'Dell', 'Acer', etc), and identify either the device type or the actual number of your device in order to get the proper drivers.
This guide will cover how to identify your device, how to search for your drivers, and provide links to some common wireless keyboard drivers for your use.
Step 1) Meet Your Maker
The first thing you need to do, which should be pretty simple, is identify the name of the company that created your wireless keyboard and mouse combo. One of the most common makers is a company called "Acer". They manufacture the devices in pairs alongside new computers, so if you're unsure you can always check to see if that's a match. Otherwise, look on the keyboard itself and on the box that your keyboard came in. Generally speaking, one of these two places is where you can find the company name.
Common manufacturers include Dell, Acer, Logitech, HP, Microsoft, and Sony. Write down the name you find, and continue onto step 2.
Step 2) Find Your Model
This next step is similar to the first step, but generally harder and not always needed. As such, I'll keep it short. Look on the box that your keyboard and mouse came in for a specific name (i.e. "Super Keyboard", "XF1928 Wireless Keyboard", etc) that could identify your device further. The goal here is to simply make the search for your driver easier, so this step isn't 100% necessary, but it will speed things up down the road.
Write down the model name and continue onto step 3.
Step 3) Find Your Drivers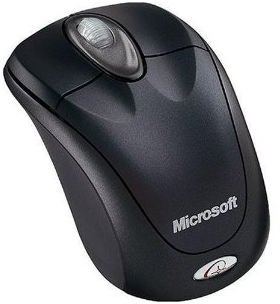 Next, you'll want to take the information you found in step one and head on over to that company's official website. If you're unsure how to get there, take the name of the company, head on over to everyone's good friend Google, and simply type it in and hit enter. The first link should be what you're looking for. Next, go to the "Support and Downloads" section of that website, generally located on a sidebar, header, or at the bottom of the page. This is the place that they hide the drivers. If you're unable to find this section, type "Control+F" ("Apple+F" on a Mac) and type in "Support". This should bring you right to the link you need.
Here are the locations of the support sections on some common websites:
Dell: At the bottom of the page, labeled "Drivers and Downloads".
Logitech: At the top of the page, under the "Support" tab. It's labeled "Product Support".
Sony: At the top of the page, under the "Service and Support" tab, labeled "Drivers/Software"
Microsoft: Click "Products" and then "All PC Hardware". This will bring you to another page where you should click the "Downloads" button and then navigate your way through all of the options to find your hardware.
Acer: Under "Quick Links" at the bottom of the page, labeled "Drivers and Downloads".
If your product is not from one of these companies, simply follow the instructions above and you shouldn't run into too much trouble. Feel free to leave a comment if you're stuck and I'll be happy to find the drivers for you!
Step 4) Download and Install
After you've made it to the "Drivers" page of your respective manufacturer's website, it should be pretty clear how to get to your product's drivers. Some websites have a form number to fill out, others have a list to choose from, and even more still just want you to use a search bar (which is where the information from Step 2 comes in handy!). Follow the on-screen instructions until you get to the download page, and then download the specific driver to your desktop. Save the driver; do not just "open" it. This will allow us to re-use it if something goes wrong.
After it's downloaded, simply double-click and follow the on-screen instructions. After the progress bar reaches the end, you're done! Try out your wireless devices and be overjoyed at how useful they are.
If you need help or run into issues, don't hesitate to comment and ask! I'm always happy to help when I can, otherwise, this has been how to get your wireless keyboard and mouse driver updates!
References/Helpful Links