The Dell Latitude 13 Inch Laptop Review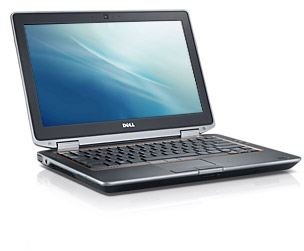 Advantages of Having a 13 Inch Laptop
This solution is kind like the golden middle between netbooks and standard laptops. Netbooks usually come with a small low-resolution 10 inch screen, no DVD-ROM and an Intel Atom processor. They are great for the Internet, small and easy to carry. You can watch movies and listen to music and that's just about it. The not so powerful processor and the embedded graphics won't allow for anything more, so watching HD movies or working with applications that demand more processor resources is out of the question. Standard 15.4 inch laptops models have better processors, bigger screens and DVD or Blu-ray drive, but all of these extra features result in a bigger size machine. The keyboard is also better than the netbook's. If you want something in between then the perfect choice is the Dell Latitude 13 inch laptop model E6320.
Tech Specs and Options (4 out of 5)
There are different versions of this laptop, with different hardware configuration. The main difference is in the processor department with support for Intel Core i3, i5 up to i7-6xoM. The chipset is Mobile Intel QM67 Express Chipset with built in Intel HD Graphics 3000. It has two DDR3 SDRAM slots that support up to 8 GB of memory.
There are three options for HDD, 7200 rpm SATA HDD up to 500 GB, Encrypted 320 GB 7200 rpm drive and the fastest Mobility Solid State option with up to 256 GB capacity. Also, there is the Dell Fast Response Free Fall Sensor that protects your HDD from damage if the laptop is dropped on the ground. The optical drive is DVD+/-RW.
The Dell Latitude 13 Inch laptop comes standard with a 10/100/1000 Gigabit Ethernet LAN connection. There are four different options for Wireless LAN and WiMAX: Intel Centrino Advanced-N 6205, Intel Centrino Advanced –N + WiMAX 6250, Intel Centrino Ultimate-N 6300, and also the Dell Wireless 1501 (802.11 b/g/n 1x1) and the Dell Wireless 1530 (802.11 a/g/n 2x2). There are two options for mobile broadband connection with the Dell Wireless 5630 HSPA-EVDO Mini Card with A-GPS and the Dell Wireless 5550 Single-mode HSPA Mini Card with A-GPS. Another connectivity option is the Bell Wireless 375 Bluetooth 3.0.
This laptop comes with a 13.3 inch Anti-Glare HD screen in a native resolution of 1366x768 and LED backlight. The audio section features high quality speakers, stereo headphone and microphone jacks and an integrated noise reducing array microphone. Some models have integrated HD video webcam that comes with Dell Webcam Central software.
There are two USB ports and one USB/eSATA combo, memory card reader, docking connector, VGA port, Mini HDMI port, SmartCard reader and some models have optional Contactless SmartCard Reader/Fingerprint Reader. The operating system can be Windows Vista of Windows 7 and 64 bit versions are recommended if you have more than 2 GB of RAM memory.
The hardware that comes with this laptop is impressive regarding its size. With SSD and Intel Core i7 processor the system boots in 30 seconds. The connectivity options are also welcome but lack 3G connectivity. Its LED backlight offers higher brightness but doesn't make up for the poor picture quality. The system runs quiet and cool even with the i7 processor. The battery, depending of the type and number of cells range from 30 Wh up to 97 Wh.
Design Features (3 out of 5)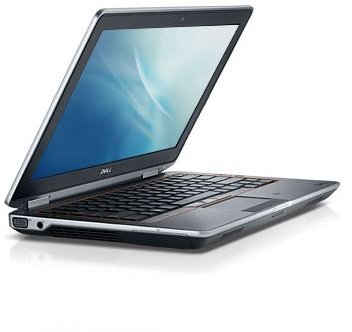 The size of this laptop is 335 mm width, 25.4 mm height in the front 30.1 in the back and 223.3 mm depth. This Dell laptop weights 1.65 kg with the standard 3-cell battery. The size compared to other laptops or notebooks is somewhere in between. It features a dual point keyboard with backlighting option. The case is made from hard-wearing Tri-Metal casing and a powder coated base. The biggest design flaw of this product is the unusually big border around the screen.
Performance Rating (4 out of 5)
The top setup with Intel Core i7 and SSD makes this mini laptop fast and powerful. All of this power consumes a lot of energy so there are options for up to 9-cell battery that give 97 Wh. The screen is not so great and the resolution is just above average for laptops. The main disadvantage regarding performance is the integrated graphics that slow down the whole system. An NVidia card option here would be great. There is no need for so much processor power when the graphics are average. The better thing would be to buy a laptop with a less powerful processor but with a dedicated graphics card.
The Verdict (4 out of 5)
This Dell Latitude 13 inch laptop is a perfect solution for a small yet powerful portable computer. But the overall impression is ruined by the integrated graphics and the poor screen quality. It's not worth investing in the top model with the Intel Core i7 processors and SSD. But buying a system with i3 and even i5 processor will be the perfect solution for small and powerful laptop. These processors are still powerful enough to cope with almost every application requirement and are more in the same ballpark with the integrated graphics. The perfect setup for the Dell Latitude E6320 would be an i5 processor, 4 GB of RAM and 320 GB HDD. This solution will save you many but still have enough power to outperform any other notebook.
References
All product images and information gathered from manufacturer.