Choosing the Best Freeware Office Suite for Tablets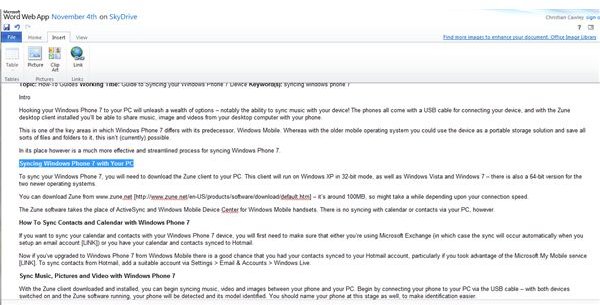 The Difficulty of MIgrating Your Office to Your Tablet
While tablets might look like great devices for browsing the web, reading books and watching movies, they're also ideal for office-type working, using office software such as word processors and spreadsheets.
Thanks to the excellent on-screen keyboards that these devices have, it is possible to write a script or bash out an email, check your figures, edit a presentation and even sync all of these items with a cloud server, enabling you to pick the files up from your Internet-connected PC or laptop later on.
Different tablet operating systems have different office tools available to them, and while some might come at a price, freeware office suites for tablet computers are of course a better alternative as far as your wallet is concerned.
But do Apple iPad and Google Android users have suitable applications available to them via the respective app stores? Let's take a look.
Where Can I Find Free Office Software for Tablets?
If you're looking for software that is compatible with Microsoft Office, then there is some bad news coming – very little is available for iPad or Android Honeycomb devices, and what office software there is comes at a premium.
Neither the Android Market nor the iPad App Store features suitable applications for free, with the only options being free raw text editors or file viewers. Anyone wanting to take advantage of apps such as these will find plenty of choices for viewing documents in Word, Excel and PowerPoint format, but for anyone who had dreams of editing Microsoft Office-compatible documents for free with a handy app downloaded in just a few minutes, you're going to be disappointed.
All is not lost, however, if you're prepared to rely on the cloud. With web-based applications you can access office tools hosted on websites, and these can be used just as easily as a locally installed tablet app.
A Mobile Tablet Office in the Cloud from Microsoft
Taking advantage of cloud computing is one way around the paucity of free office apps for Android or iPad, and there are certainly two popular solutions in this field.
The first is Microsoft Office Web Apps, a system providing browser based versions of Microsoft Word, Excel, PowerPoint and OneNote. These apps can be accessed from pretty much any device, PC, phone or tablet, and while they offer limited functionality, there is enough under the bonnet to create and edit basic documents, perform a spell check and save and print. These web applications are available in the browser via a Windows Live account, and document storage utilizes the space provided by SkyDrive.
Our full rundown on Microsoft Office Web Apps will explain to you just how good this system is, but unfortunately for Android Honeycomb tablet users, it is limited to iPad users only at present; while the apps will load on an Android tablet, the text entry point in a document doesn't launch the software keyboard.
The Google Docs Alternative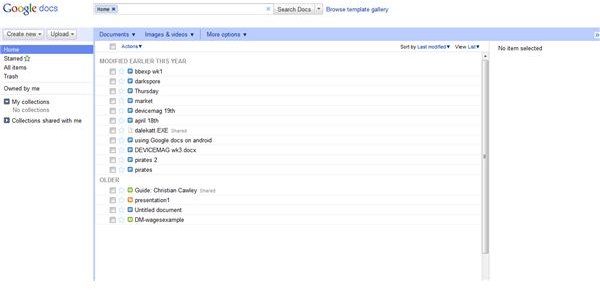 So with no access to Microsoft Office Web Apps from a Google Android tablet, what do you do? The obvious alternative is Google Docs, and this is available for both Android and iPad users.
On iPad, a free app can be downloaded, offering integration with the Google Docs word processor, spreadsheet and presentation editor. Better still, data is saved to the cloud, meaning that any changes you make are instantly updated and saved to your Google account (which you will need to setup before using the app).
For Android tablet owners, however, there are a couple of ways of using Google Docs on these devices. The most obvious is the official, free Google Docs app, which features full integration with the web based service, but you might also opt for the MyDocs app. Note, however, that both of these options are not dedicated apps versions of the Google Docs site adapted for use on a mobile phone, (when viewed on a tablet, the display is scaled up).
Why So Little Choice?
With the popularity of the iPad and the increasing amount of Android tablets flooding the marketplace, providing a competent, a free mobile office suite offering compatibility with standards such as .DOC, .XLS, etc, hardly looks like rocket science, yet owners of both types of popular tablet will be left scratching their heads and wondering why it is so tough to get hold of a suitable app.
While Microsoft Office Web Apps and Google Docs both support tablets to one extent or another, the execution of this support is patchy, to say the least.
Both Google Docs and Microsoft Office Web Apps need to work harder to provide users with a superior experience.
References
Author's own experience.
Screenshots provided by author.