Buying Guide: Choosing the Best Laptop Under 500 Bucks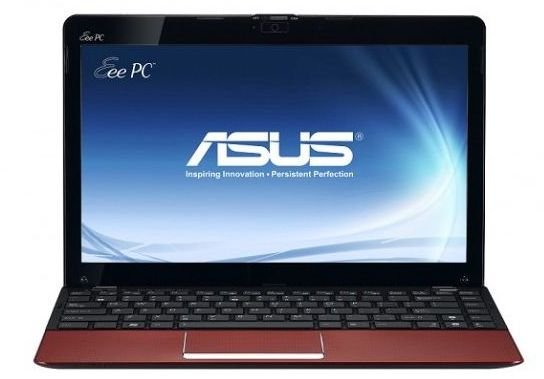 Choosing a Sub-$500 Laptop
Finding a laptop under 500 bucks isn't that hard. There are usually a few models advertised by stores like Best Buy every weekend. Finding the best laptop under 500 bucks, however, can be difficult. Many of the models in this price range are cheap for a reason. If you want to make sure your money isn't wasted, you'll need to navigate through the slop and find the sub-$500 laptops that are truly excellent.
ASUS Eee PC 1215B
Obviously, netbooks are a shoe-in for the sub-$500 category. That really goes without saying. But to be honest, I don't generally recommend netbooks as a primary PC. They're fine for mobile use, but the small keyboard and trackpad becomes annoying if you use your PC more than 30 minutes a day.
A better option to a 10.1" netbook may be a 12.1" netbook/ultraportable like the ASUS Eee PC 1215B. The slightly larger size of the ASUS Eee PC 1215B makes room for a very comfortable keyboard and touchpad that's bigger than what you'll find on some 15.6" models. Yet the netbook is still portable and offers six hours of real-world battery life.
The Eee PC 1215B also stands out thanks to its AMD E-350 Fusion APU. The Fusion APU is a new low-power AMD processor architecture that includes both the CPU and a Radeon GPU on the processor die, and the two share some cache resources. What this means for you is surprisingly good HD video and 3D gaming performance.
The ASUS Eee PC 1215B is usually $440 or less on Amazon.com.
Acer AS5253-BZ602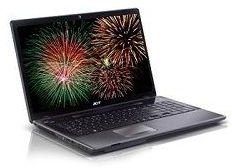 Another AMD E-350 based laptop, the Acer AS5253-BZ602 packs the APU into a larger 15.6" chassis. While this obviously makes the Acer less portable than the ASUS Eee PC, it makes room for a larger keyboard and expansive palmrest, which for most users means a more comfortable experience during long-term use. Besides the APU, the Acer has 2GB of RAM and a 250GB hard drive.
One problem that has often plagued larger 15.6" bargain laptops is terrible battery life. Less than two hours is common in this market. This Acer doesn't have a large battery, but the AMD E-350 APU does stretch what's available for a bit more than three hours, which at least gives you enough time to go down to your local coffee house, order up a latte, and poke people on Facebook.
The killer feature of this laptop, however, is undeniably the price. At just over $350 on Amazon.com, this Acer is a steal. Usually 15.6" laptops that reach this price point are pure junk based on five year old processors that were likely found in an abandoned warehouse. The Acer provides you new technology for a bargain price.
Toshiba Satellite L655-S5156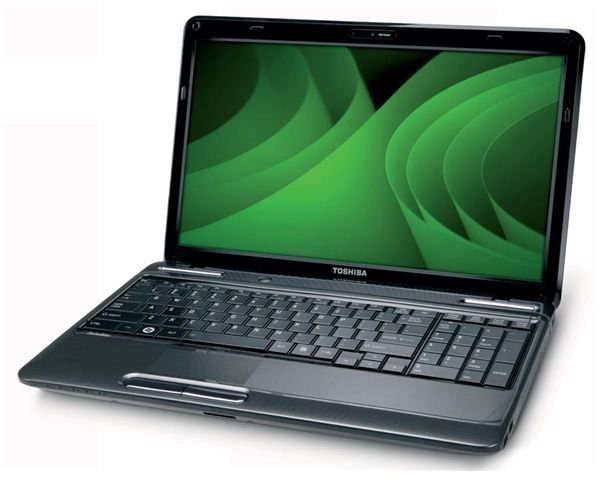 Often, the best laptops under 500 bucks are mainstream laptops, so it's no surprise a second 15.6" model makes the list. The Toshiba Satellite L655-S5156 is the most expensive laptop here by about $30 bucks, resulting in a price of $465 from Amazon.com.
What justifies the price when compared to, say, the Acer? One thing is the processor. The Intel Pentium P6200 features the same architecture as the first-gen Core i3 processors, but has some features like Hyper-Threading and Turbo Boost disabled. This lowers performance, but the fact remains this is a strong dual-core processor that can easily handle processor-intensive tasks.
The rest of the hardware is similarly impressive. You'll find four gigabytes of RAM, a 320GB hard drive, and a reasonably large six-cell battery. Surprisingly, the battery life of this laptop isn't terrible - you should manage over three hours, just as with the Acer.
References
Author's personal experience
Amazon.com