Choosing a Tablet PC with PCMCIA Slot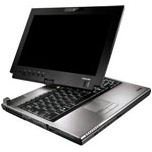 What Is PCMCIA?
PCMCIA slots are commonly found on laptops and offer various expansion possibilities – for instance, you might insert a compatible network card, or a USB expansion port. PCMCIA should be thought of as the laptop version of a PCI slot – if you are missing a particular feature that isn't available via USB, you should be able to use a PCMCIA compatible device.
Some tablets also ship with PCMCIA devices, although it should be added that few modern tablets have such expansion capabilities. There are two main reasons for this:
Space: tablet computers seem to be getting ever-smaller, resulting in a decrease in space within the chassis of such devices
PCMCIA has been superseded by ExpressCard, a similar format that offers a much faster data transfer.
However, if you look in the right places you should be able to find a tablet PC with a PCMCIA slot.
Top Tablet PCs with PCMCIA Slots
There are only a couple of tablets currently available that still have PCMCIA slots. The reason for this is pretty much as explained above – ExpressCard has become the standard.
However, if you have a selection of PCMCIA cards that you want to use rather than spending money on ExpressCard or USB 32.0 alternatives, you should take a look at either of the following tablet PCs with a PCMCIA slot.
These devices have been chosen, as they can still be purchased from some retailers even though they are no longer produced by their manufacturers. You might find them on Amazon or Ebay.
Toshiba Portege M750-0S7 Tablet PC
The Toshiba Portege range has long been the home of high-spec, small form factor devices – in fact it's fair to say that Toshiba all but invented the netbook standard (the components were too high spec to be limited to browsing the web).
With the Portege M750-0S7, you gain a 320 GB HDD with a 2.53 GHz Intel Core Duo 2 CPU and 4 GB of RAM, all managed by Windows 7.
The LCD display uses a LED matrix as backlight, giving good color reproduction, and the screen swivels and folds to convert this medium-sized laptop into a tablet PC. The PCMCIA slot sits alongside the usual card reader slots and a DVI-D x1 slot with all of the usual networking features included. If you wish to purchase a Toshiba Portege M750-0S7, you should expect to pay around $1200.
Image credit: https://www.toshiba.ca/web/en/images/products/isg_portege_M750.jpg
Fujitsu LifeBook T2020 Tablet PC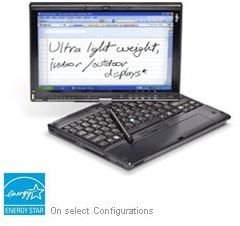 A slightly older device (typically shipping with Vista), but still available from some stockists, is the Fujitsu LifeBook T2020 which also features a rotating screen on a single pivot which quickly turns the device into a tablet PC, with a PCMCIA slot included!
Equipped with an Intel Core 2 Duo 1.2 GHz processor and 2 GB of RAM, with 200 GB of HDD storage and a 12.1 inch display, this older tablet has limited networking capabilities (which might be a good use for a wireless PCMCIA card) and should be available online for a fraction of the original $2000 price tag.
Image credit: https://store.shopfujitsu.com/fpc/Ecommerce/buildseriesbean.do?series=T2020
What About Devices with ExpressCard?
There are of course many current tablet PCs that are equipped with ExpressCard, however before you invest in one of these bear in mind that this format is also set to fall by the wayside with the arrival of USB 3.0.
The fastest USB standard yet is more compact than ExpressCard, and allows the user greater flexibility in the choice of devices they attach, while allowing manufacturers to concentrate on fewer connectivity standards.
As such, think hard before purchasing a tablet PC with ExpressCard as you might find expansion options limited.
References
Sources: