Linksys Wireless G USB Adapter Drivers for Windows 7 - WUSB54GC Drivers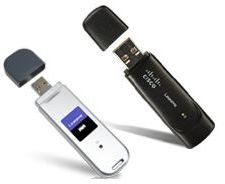 Linksys Wireless G USB Adapter
I have a Linksys Wireless G USB adapter for my desktop PC and have used it for about three years now. Originally, it was purchased to use with Windows Vista, but I have since added a new hard drive and upgraded to Windows 7. When I initially installed Windows 7, I had a lot of trouble getting my adapter to work with it. I found all kinds of different drivers online that were supposed to work with my Wireless G adapter, including some downloaded directly from the Linksys website, but none of them worked. In this article, I'll tell you what to do if you can't get the Linksys Wireless G USB adapter to work in Windows 7.
WUSB54GC Windows 7 Drivers
One of the most common errors received when installing the WUSB54GC model is 'Error 211' which states that the Windows 7 driver was not installed properly. I got the same errors, so I went to the Linksys website and downloaded every single variation of the WUSB54GC driver that was available for any version of Windows. I literally tried everything they had to offer, and none of it worked. I even had to reinstall Windows 7 at one point because I had messed around with the registry so much that I had some corrupt entries that were preventing me from removing information about an incorrectly installed driver.
Bottom line – Don't bother downloading any WUSB54GC Windows 7 drivers you find online, because they don't seem to work. Perhaps some time after this writing the correct drivers will be released, but you can save yourself all that hassle if you have the original driver CD. You can check the Linksys support site for updates, but as of this writing the drivers still haven't been changed since 2009.
(Image credit: Homesupport.Cisco.com)
Use the Original Driver CD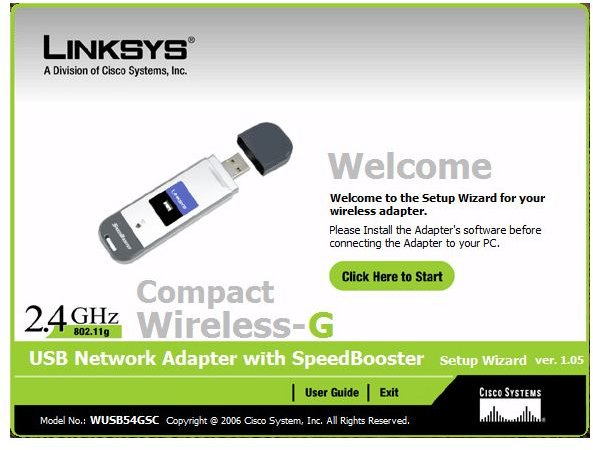 While this solution still makes absolutely no sense to me, it ended up being the only thing that worked. I had to use the original driver disc that came with my Linksys Wireless G USB adapter.
To install the drivers with the original CD, simply place the CD in your computer's drive and let the setup run to install the software, or just manually update the drivers using the one on the disc. This will allow your PC to connect to a wireless network so you can get other updates.
At the time this thing was made, Windows 7 hadn't even been invented yet, but the drivers on the included CD actually worked with Windows 7 whereas the drivers Linksys said were made specifically for Windows 7 did not work at all. After those were installed, Windows 7 update found a newer driver and upgraded to that, and the wireless network connectivity on my desktop has worked fine ever since.
If this still doesn't work or you don't have access to the original driver CD, you may consider getting a PCI wireless card for your desktop.
(Image credit: Linksys Installer Screenshot from Author's PC)