The Best Outdoor Viewable Tablet PC - Panasonic Toughbook H1 Field Tablet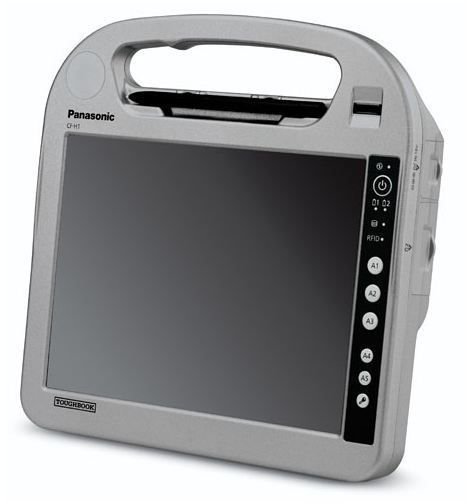 Rugged Tablet PCs
In looking at what constitutes the best outdoor viewable tablet PC currently on the market, the keyword to focus on here is 'outdoor' because that implies quite a lot when it comes to computers. Not only does the tablet PC need to have a screen bright enough to still be seen outdoors or even in direct sunlight, but the device needs to be able to hold up to diverse weather conditions and more rough handling than what your typical laptop or other portable computer could handle. We're not talking about something that can take a couple of bumps and keep going - this is military grade hardware.
Tough Tablets
Tablet PCs are all the rage these days, and manufacturers are scrambling to make new models to compete with what's already out there. It seems like every company that makes hardware is getting in on this game, including Vizio. As of this writing, there are only a few truly ruggedized tabet PCs available and they are covered in this rugged tablet PC roundup from a fellow author here. A company called Getac currently has a couple of rugged models available, though they are the old school tablet PC with the swivel monitor and not one of the newer slate style tablet PC designs. Trimble also makes a 7 inch device called the Yuma that is loaded up with features and carries a price tag of over $4,000.
For the past several years, one brand has been synonymous with ruggedized computing and that is Panasonic and their Toughbook series of computers and handheld devices. For this article, I have chosen their Toughbook H1 Field to be the current best outdoor viewable tablet PC because of it's price, features, and Panasonic's long-standing recognition in the field.
Panasonic Toughbook H1 Field Tablet PC
At first glance, the Panasonic Toughbook H1 Field Tablet PC looks like something out of a sci-fi movie, like a device you might see mounted on the dash of a flying car of some kind. It features a prominent carrying handle that is typical of most Toughbook models, plus it has a row of buttons across the front to help make using it easier. Like all Toughbooks, it is housed in a magnesium alloy case instead of plastic.
The Toughbook H1 Field runs Windows 7 powered by an Intel Atom Processor Z540 and 2 GB of DDR2 SDRAM. It features a 64 GB SSD mounted in protected housing for extra shock absorption, though that's not as much of a concern with solid state drives as it is with mechanical hard drives. Most notable is the 10.4 dual touch screen running at 1024 x 768 that is capable of up to 500 nit brightness on the LCD screen. It's certified as sunlight viewable, thus making this one of the best outdoor viewable tablet PCs on the market today. To see a full list of all the features and options, visiti Panasonic's Toughbook H1 Field Tablet PC page.
There are currently three main configurations for the H1 Field: Lite, Pro, and Elite. The Elite model has a 2.0 megapixel camera, barcode reader, SmartCard and RFID reader, and a fingerprint scanner. The Pro model only has the camera and the barcode reader, and the Lite model has none of these extra features. Prices start @ $3300 for the base model and go up to more than $4000 for the Elite model.
(Image Credit: Panasonic)