Ten Tips for Windows 7 Tablet OS Users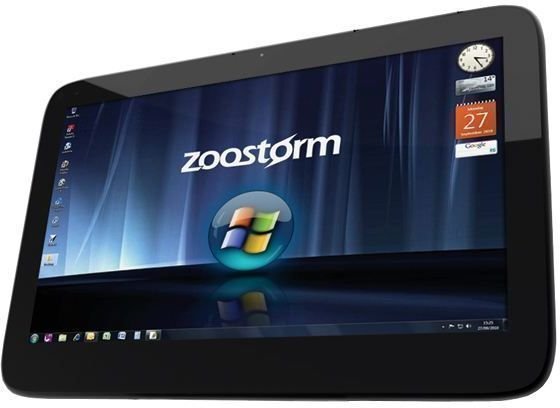 Own a Windows 7 OS tablet? Read This!
Windows 7 OS tablet owners are in possession of a device with far greater power and possibilities than an Apple iPad. While the iPad is nothing more than a large iPhone a Windows 7 tablet offers all of the same functionality as a desktop or laptop computer, with a few added bonuses thrown in – such as a touch screen and improved portability.
Getting to grips with a Windows 7 tablet for the first time might be tricky, however. For instance, how do you type? Is there a better way of using the device to watch movies?
We're going to answer questions like these and more as we provide you with ten tips for using a Windows 7 tablet.
Calibrating The Tablet Pen
While it might be tempting to open the box and start playing with your tablet PC, one of the most important things you will need to do is calibrate your tablet pen. This means spending time with the pen following some steps to ensure that the tablet PC knows where on the touch-screen the pen is going to be used. To do this, go to Start and in the Search box type tablet pc settings. In the list of displayed results select Tablet PC Settings, and from here go to Display > Display Options > Calibrate. Follow the steps through to completion to complete and remember to agree to saving your calibration settings.
Recognizing Your Handwriting

Similarly, for the best results when using the tablet pen you will want to train the device to recognise your handwriting as much as possible. This can be done via Start > Search where you should enter personalize handwriting; in the results, select Personalize handwriting recognition and start training the tablet PC to recognize certain words such as names, and technical terms/industry jargon.
You should also be free to write naturally rather than "printing" words, as natural, cursive writing is more easily recognised.
Customize Tablet Buttons
Another useful input option is to change the default settings of the tablet buttons along the edge of your device. This will enable you to quickly launch your most used apps without having to search for them or even use the pen to open them from the Windows desktop.
Go to Start and then in the Search box type tablet pc settings. In the list of displayed results select Tablet PC Settings and look for the Buttons tab; here you will see a list of the buttons you can customize
Manage Your Mobility
Windows 7 combines a lot of useful tools that you might need – such as access to Wi-Fi connectivity, your battery status, display mode and brightness and much more in the Windows Mobility Center. This useful addition to your Windows 7 OS tablet PC can be accessed via Start > Control Panel > Mobile PC > Windows Mobility Center.
Windows 7 Tablet Power Saving Tips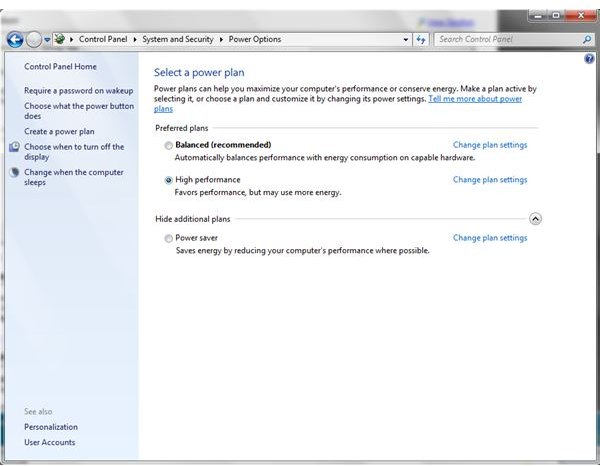 You might be interested to know that Windows 7 offers various power saving profiles that you can assign quickly via the Windows Mobility Center. Here you can choose between Balanced, Power saver and High performance profiles, each optimised for a particular way of working.
If you're planning on spending all day watching movies on your Windows 7 tablet then Power saver mode will last longer but you might not be able to view movies at their highest resolution.
More Power Management – Hibernate
You should also take particular care to not leave your Windows 7 OS tablet PC switched on when it isn't needed. Thanks to some features available to all Windows 7 users you can take advantage of various shutdown modes including Hibernate. In fact via Start > Control Panel > System and Security > Power Options > Change what the power buttons do you can configure the devices power button to default to Hibernate when pressed.
Unplug Peripherals
To further save your battery life you should also unplug any USB device that isn't required, whether this is a USB mobile internet device, mobile phone, mouse or keyboard – basically anything that doesn't have or isn't connected to its own power supply.
The reason for this is simple – if it isn't using its own power supply then it is being powered by your Windows 7 tablet battery.
Keep it Clean
Just as with a smartphone, you will want to keep the display on your Windows 7 tablet clean. Various cleaning products are available that are specifically designed to be "tablet safe" – these are far better options than the simple use of a damp cloth as they will remove any grease marks without causing any damage and with a lot less effort.
Also remember to keep your device dust free, and when possible keep your tablet stored in a dust-proof environment.
Disconnect from the Web
Again returning to the subject of power management, while you can take advantage of wireless hotspots using your tablet (either at home or work or those created by mobile devices) you shouldn't forget to disable your wireless internet when you're not using it for – leaving it running will cause your battery to be depleted, particularly if your device is regularly trying to find and connect to a specific wireless network.
Get a Case!
While wandering around with your tablet welded to your arm might get more work done, from time to time you will need to put the device away. Different types of tablet case are available, from those that resemble full laptop cases to items designed specifically for tablet PCs, offering a "book" style leather cover.
These shouldn't cost more than $50 and will give some much-needed additional protection to your device.
References
Sources:
https://windows.microsoft.com/en-US/windows7/Getting-more-out-of-your-Tablet-PC
https://windows.microsoft.com/en-US/windows7/Unleash-the-power-of-your-laptop
Images:
Device: https://www.zoostorm.com/images/image/ZoostormSL8.jpg
Screenshots: author