Main Differences: Business vs. Personal Security Software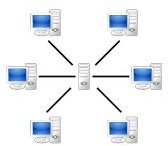 Managing Security for Business and Home Computers
Computers at home or personal computers contain personal information that needs to be protected against online and offline threats. A home that has more than one PC or network-enabled device needs to be protected individually, whereas business computers can be protected using a centralized management console. Business computers need not only to protect the data and host system but also require protecting client computers and data on them.
The IT administrator in a company, whether it's a small, medium, or enterprise business, is required to manage and administer the computers in their network via local and remote access. Business security software is exactly the type of security protection tools they need because IT administrators may install it on the server or main workstation while protecting five or more client PCs.
Personal security software is only being managed by a person or family per desktop, laptop, or devices. Some personal security application includes network mapping where you can view the security status of other computers in a home network, but you won't be able to manage it unless you can physically access the other devices or PCs. An example is Norton Internet Security suite software with a one-year subscription for three PCs. It features antivirus, firewall, and spyware protections in addition to networking monitoring and mapping. The program lets you view the status of other PCs in the home network but you won't be able to update or configure the program using remote access.
Remote access to administer other computers in the network requires business security software. An example of these products is called Symantec Endpoint Protection, Trend Micro Worry-Free and McAfee Antispyware Enterprise, that can manage and administer the host system and at the same time, can manage all devices or computers in the network using a console.
Protection Features and System Requirements for Business and Personal Computers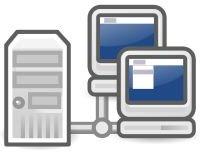 Managing the security software for personal and business computers is not the only difference with business vs. personal security software. The features and options in using business security tools are more comprehensive and sophisticated than available features in personal security software that is often designed for ease of use.
An example of available features in business security software is the ability to protect several types of operating systems and devices without the need of installing additional software. This means a file server or workstation security software may also protect Windows 7, Linux, Mac OS, E-mail servers and Smart phones, at the same time and in real-time. The said feature is not available in personal security software because you will need to install separate software to protect each device.
Updating business security software is easier than updating personal security tools because you have manually updated or upgraded desktop software individually. Business security software can deploy updates and upgrades to client systems without the need for IT administrators to physically access 10, 100, or more computers in the business.
Business security software requires workstations or servers while personal security software only requires a single personal PC with one operating system, which can be a Mac, Windows or Linux OS.
Licensing and Pricing of Personal and Business Protection Tools
While a business security application is more manageable and comprehensive than home security programs, the price of business security software is higher. It is because it protects more devices and provides more features. Desktop security software for personal use may only cost $20 to $100 per computer while business security software may cost $200 to $500, depending on the number of client computers to be protected. An example is Kaspersky Internet Security, which only costs $60 with one year's protection while Kaspersky Business Space Security costs $390 with a one-year subscription for 10 workstations, file servers, and smart phones. Read more on Top 10 Cheap Antivirus and Internet Security Software to find out the prices of personal security software.
The license to use security software for business and personal computers may vary also but the common license depends on the number of desktops, workstations, or servers to protect. Most business software requires a minimum of five seats, while personal computers requires a single PC but can only protect up to 10 computers. An example, Microsoft Security Essentials, is free for personal use and also free for small business with 10 computers. If a business has more than 10 computers to protect, it needs to buy Microsoft Forefront Client security software already. Also, the business license may not be transferrable or installed on computers that are not part of the domain or network.
Support Options in Business and Personal Security Software
Another big difference in business vs. personal security software is the customer support. Product support offered by security vendors depends on the support contract offered to them or the product(s) they selected. IT administrators can request longer support for a fee. This is because the security vendors understand that some business continue to use older product versions that may only work on their customized applications in business. In short, business security software licenses may be extended even if the security vendor has released a new version of the product aims for business customers.
For personal security software support is usually static, e.g., bugs in products or errors in detection are fixed and an update is provided as long as the license is active and the product version is not yet phased-out. Malware removal support is often free but not all security vendors provide free virus removal support. An example is Malwarebytes' provides free virus removal to customers, while Symantec will charge an existing Norton customer a $99.99 fee to remove a virus or spyware that Norton Antivirus failed to remove.
Image credits: https://commons.wikimedia.org/wiki/File:Network-workgroup.svg By The people from the Tango! project. (The Tango! Desktop Project.) [Public domain], via Wikimedia Commons, and https://commons.wikimedia.org/wiki/File:Server-based-network.svg By User:Mauro Bieg [LGPL (www.gnu.org/licenses/lgpl.html)], via Wikimedia Commons