Guide to Buying Security Software For the Home or a Small Business
Software Secrets
Most software developers market their product by providing fully functional but trial versions of the program. This helps potential customers understand how the product actually works and if it's the features or options that suits their needs. Some software authors will provide a free version of the program with limitations such as, for personal use only or with limited options and features.
Whether you are using a free or trial version of this type of software, use this buyer's guide to security software as starting point before making a decision to subscribe or purchase any license - even if it's just for one year.
One-Stop Software Guide
The Best and Popular Internet Security Software
Don't want to compare many titles of security software? There's no need to compare too many Internet security suite programs whether you want to use them at home or at the office. The all-in-one protection offered by most popular security vendors is considered the best choice, whether because of its price and good reputation in protecting from malware or protecting network security.
Internet Security Software Roundup
A few choices are not enough to customers who are worried about prices or popularity but how the product will meet their requirements. Some security software is designed with basic features where others have advanced options. Comprehensive protection is the feature advanced users would like to use so check out the round-up found here!
Finding the Best Prices of an Internet Security Suite
Coupons and discounted security software are what most people want simply because it will save them money. Some vendors offer rebates in the mail where others include bundling the software as free option when purchasing peripherals or a new computer. There's no need to wait for the holiday season because there's plenty of online stores providing discounts or great deals on all types of protection programs.
Top Antivirus Software Selections for Windows 7
Limiting the choices of an antivirus program may mean you only want to choose products that run on a Windows 7 operating system. The idea of choosing software that works on Windows 7 is great because it means the vendor is fast in developing protection software for business or end-users utilizing Windows 7 only. There are many choices on the list provided here so get a cup of coffee before reading.
If you think Mac operating systems (OS) don't need protection from malware or hackers, you're wrong. There are malicious programs that run on Mac OS and there are vulnerabilities in this operating system and its applications you should help prevent. It's also responsible to use security software for a Mac if you are always connected to the Internet.
Malwarebytes Anti-Malware Review
Is your computer performing slow or sluggish after your resident antivirus program removed malware? The malicious software could still be residing in the background. Most traditional antivirus programs fail to remove advanced malware which means you need an advanced malware removal program. Learn all about Malwarebytes here.
Guide to Choosing Wi-Fi Security Software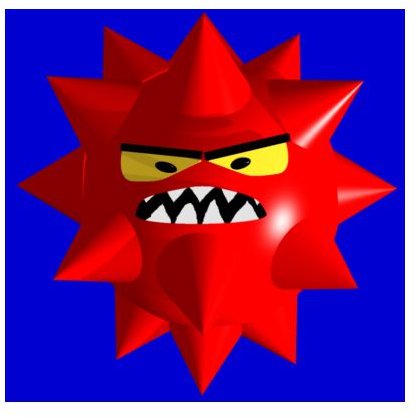 A dedicated program to check network security is also important, not only in a business environment but at home, as well. Wi-Fi auditing software will help detect vulnerabilities that hackers take advantage of. Remember that not all antivirus or security software provides Wi-Fi monitoring, but any of these programs in this buyer's guide will prevent attackers from gaining access to your network.
Keep Your Passwords Safe Using KeePass
Login credentials are quite important and need to be secured from hackers and this is why we have to keep passwords safe from being stolen. Using password manager software doesn't only save your password but keeps it stored in a highly encrypted database. Also, using KeePass allows you to access your passwords when using other computers.
Trend Micro Worry-Free Business Security for SMBs
If you are looking for cloud-based antivirus protection for all the computers in your small business, give this program a try. It's not only light on resources but provides fast protection against zero-day malware for mail servers, multiple PCs and Mac computers and file servers. It can also prevent attacks from zero-day vulnerabilities or exploits.
Enterprise users should consider using OfficeScan that is designed to protect 100 or more computers, including virtual desktops. Check out the detailed review found here and to determine if you should immediately try out this softwares for evaluation or obtain a user license from the vendor. It's important to note that OfficeScan does not only lower infection rates but also lowers management costs by 40 percent.
Home User's Standalone Firewall Protection by Agnitum
When it comes to protecting home and networked computers, you will find Agnitum's Outpost Firewall Pro as recommended advanced firewall protection, simply because it does the job in preventing hackers in taking over your system. The program has passed several leak tests with flying colors. The price is right, especially if you obtain the family license.
Outpost Network Security Suite for SMBs
This popular firewall software vendor doesn't just offer security software for home users but also small and medium-size businesses. We really like the Web control feature in their protection tools because most malware is distributed in compromised websites. The computers in your network are protected 24/7 because the protection can't be terminated by an unauthorized user.
Review of the Top Three Online Backup Software for Linux
Backing up data is a method of securing data in the computer when an unexpected hardware failure occurs. You can always use the rsync command in Linux or UNIX but what happens to your backup copy if you're not storing your backup to a remote server? Online backup should help you get back the system in no time.
GFI LANguard: The Best Patch Management and Network Audit Software
Securing a computer does not stop by simply using security software. You also need to make sure the operating system and applications are up-to-date. Patch management software should help check the network security from vulnerabilities. You're going to save time in updating several computers when using this kind of security program.
Prevent Identity Theft Using KeyScrambler Premium
Antivirus and advanced firewall programs will prevent trojans, keyloggers and other types of malware from infecting your computer. However, not all antivirus programs will detect all types of keyloggers that can record and transfer your login credentials to remote computers. It's time to use an anti-keylogging program to secure what you type in the browser, email client, online games and other applications in Windows.
References