NASA 50th Anniversary Events, Books, Forums and Online Features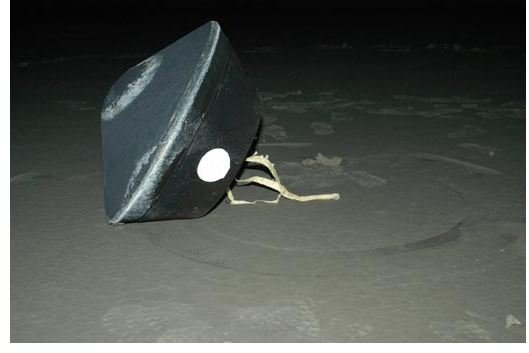 The Big Day
Among the events it's already held have been a Sept. 24th gala coordinated by the American Institute of Aeronautics and Astronautics (AIAA), a lecture series featuring the likes of Stephen Hawking and a string of "Future Forums" in different cities across the U.S. to discuss the role and future of space exploration. But while many of those haven't been open to the general public, there's a lot of ways in which armchair astronomers can join in on the NASA anniversary party.
In you're in Washington, D.C., on the big day (Oct. 1, that is), for example, you can watch as NASA's Stardust sample return capsule goes on display at the Smithsonian's Air and Space Museum. Stardust traveled three billion miles over seven years to capture particles from the comet Wild 2, which at one point was no more than 150 miles from the craft.
"Very few people get to build something, launch it into space, see it be successful and then get it back in their hands," said Karen McNamara, the Johnson Space Center recovery lead for the Stardust mission. "To be able to share this with the public is phenomenal."
Another way in which NASA will observe its anniversary next month is with the release of a new book, "NASA/ART: 50 Years of Exploration." The title will feature a half-century of NASA-commissioned artworks – by artists including Norman Rockwell, James Wyeth, Patti LaBelle and Annie Leibovitz – to illustrate the agency's various missions. The book is intended as a companion to a traveling art exhibit by the Smithsonian that features 73 works from NASA and the National Air and Space Museum.
"Through the NASA Art Program, artists have been given an inside glimpse into the missions and programs which make up the space agency," said Bert Ulrich, the art program's curator. "Through their imaginations, artists have shared an entirely new interpretation of the NASA story with the public."
Above left: NASA's Stardust sample return capsule. (Image credit: NASA, https://www.nasa.gov/mission_pages/stardust/multimedia/capsule-1.html)
Asessing NASA's Role, Future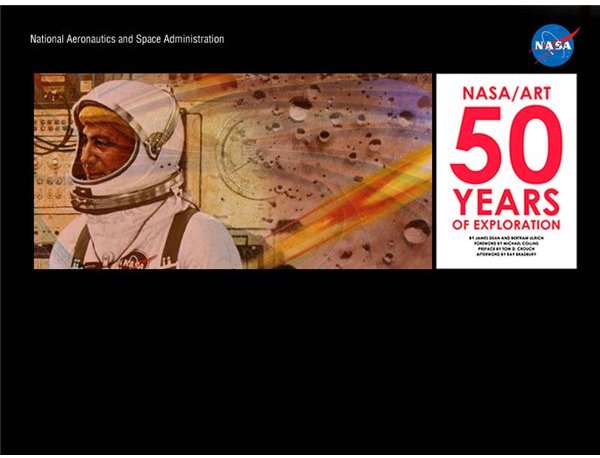 On Oct. 28 and 29, NASA will host a conference on its first 50 years at its Washington, D.C. headquarters. Open to NASA employees, scholars and the general public (come early, though: the auditorium holds only about 250 people), the conference will seek to answer questions like "What are the lessons learned from the first 50 years?" "What is NASA's role in American culture and in the history of exploration and discovery?" "What if there had never been a NASA?" and "Based on the past, does NASA have a future?"
Among the speakers set to attend are NASA administrator Michael Griffin, Jet Propulsion Laboratory historian Erik Conway, NASA chief historian Steven J. Dick and Linda Billings, who works for NASA under a personnel agreement with the Mountain View, California-based SETI Insitute.
At right: NASA's new book, NASA/ART: 50 Years of Exploration. (Image credit: NASA, https://www.nasa.gov/externalflash/NASAart_book/images/bg.jpg)
History Online
If you want to develop your own insights into the implications of NASA's role in history, check out the agency's new Headquarters Historical Reference Collection online. The public database features four series of digitized documents recording different aspects of NASA's history: press kits, press releases, administrators' speeches and – probably most fascinating of all – mission transcripts.
The 268 documents in the mission transcripts section include commentaries, onboard discussions and briefings from Mercury, Gemini, Apollo, Skylab and space shuttle missions, along with commentaries from the Apollo-Soyuz project.
While six of the seven planned Future Forums have come and gone, there's one still on the calendar: an Oct. 10 forum at Chicago's Adler Planetarium. The forum will feature panel discussions on such subjects as ""Unleashing the Power of Technology and Creativity," "Pushing the Limits of Knowledge to Inspire a New Generation" and "Building Idea Factories for the Future." You can also read, listen to or watch discussions from previous gatherings by following the links at NASA's main Future Forums page.
Also now online (in both video and transcript format) are the three talks from the NASA 50th Anniversary Lecture series, which featured NASA administrator Griffin discussing "The Space Economy," Google CEO and chairman Eric Schmidt talking about "Inspiring Innovation and Exploration" and physicist Stephen Hawking tackling the question of "Why We Should Go Into Space."
This post is part of the series: NASA's 50th Anniversary Celebration
NASA's been around for 50 years as of October 2008 and this year they are celebrating the golden anniversary. This series presents a brief history of NASA and some of the events planned for the celebration