Space Women - African American Woman Astronauts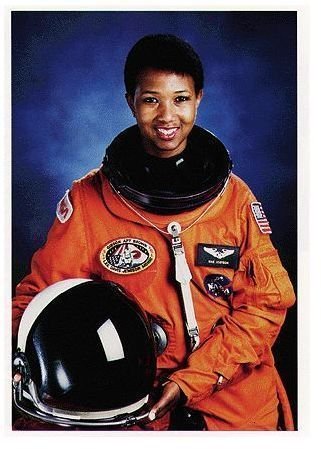 Three Veterans Plus Two Rookies
Mae Jemison, Stephanie Wilson, and Joan Higginbotham are part of a very small group that many hope will become much larger over the coming decades. They are the only three African American women astronauts who have traveled into space. Jemison flew on the Space Shuttle mission STS-47, which began September 12, 1992. Wilson has three Shuttle flights to her credit: STS-121 (July 4, 2006), STS-120 (October 23, 2007), and STS-131 (April 5, 2010). Higginbotham flew on Shuttle mission STS-116, starting December 9, 2006.
Astronaut Yvonne Cagle is awaiting her first space mission, as is astronaut candidate Jeanette J. Epps.
Mae Jemison
Jemison, the oldest of these astronauts, was born in 1956, when schools were still segregated by law in the US. She graduated from high school in 1973 when she was just 16, and from there went on to a mind-boggling number of achievements. In addition to being an astronaut, she has a medical degree, bachelor's degrees in chemical engineering and African American studies, and speaks fluently in Russian, Swahili, Japanese, and English. She also served in the Peace Corps as a medical officer, and in 1987 became one of only 15 people out of over 2,000 to be accepted into NASA's astronaut corps. On her 1992 mission, she was the science mission specialist and logged over 190 hours in space, the first African American woman to complete a space mission.
Stephanie Wilson
Wilson trained as an engineer, receiving degrees from Harvard and the University of Texas. Her career took her to the Martin Marietta Astronautics Group as a Loads and Dynamics engineer on the Titan IV rocket, and to the Jet Propulsion Laboratory in Pasadena, California. After being accepted into the astronaut corps in 1996, Wilson worked in Mission Control prior to her three Space Shuttle missions.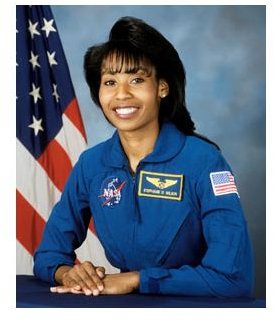 Joan Higginbotham
Higginbotham also trained as an engineer at Southern Illinois University, and the Florida Institute of Technology. She worked at the Kennedy Space Center as a Shuttle payload engineer from 1987 to 1996, the year she was selected as an astronaut candidate. During her mission on STS-116, she logged more than 308 hours in space. Her main task was operating the Space Station Remote Manipulator System. She has since gone to work in the private sector.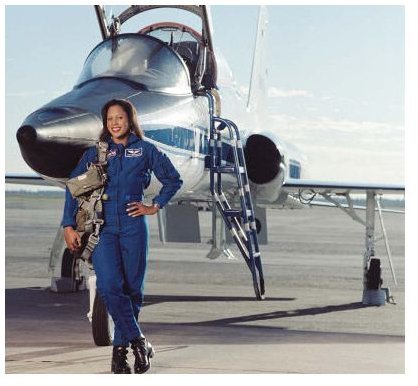 The Past…
Because educational opportunities for women and African Americans opened up greatly during the 1970s and 1980s, the number of future African American woman astronauts is expected to continue to increase, as these women gain the training and experience necessary to qualify for one of the few slots available in NASA's astronaut training program.
Though America may never see another space program to rival the Apollo program of the 1960s and early 70s, that has much to do with the course of history and with new economic realities. The Obama administration is interested in pursuing partnerships that will allow for far more flexibility in meeting space goals than the Apollo program, which was a product of a different time with different geopolitical realities.
… And The Future
The future of space flight programs will likely include more in the way of public-private partnerships, US-foreign partnerships, and hybrid manned-robot programs to meet NASA's and the country's goals. There are no doubt places in those programs for the young women of today who are busy pursuing engineering studies and making their own contributions to America's scientific knowledge base. The day is coming when African American women astronauts will be no more of a novelty than white male astronauts are today.