Barack Obama, John McCain Discuss Their Views on Future of U.S. Space Exploration, Programs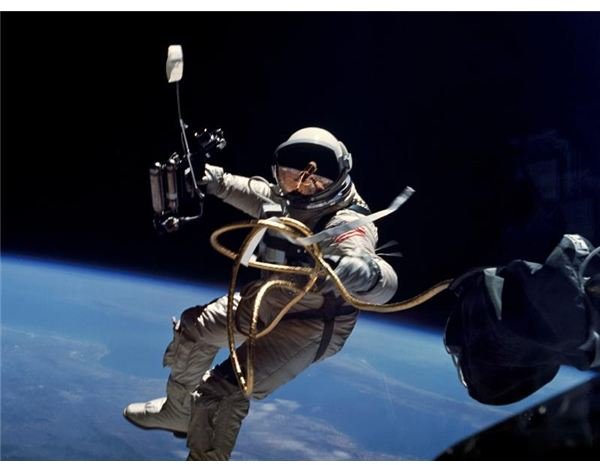 The Candidates are Questioned About Science
While issues like the economy and energy dominate much of the campaign coverage, Barack Obama and John McCain addressed their views on a variety of science-related issues in response to a questionnaire from Sciencedebate 2008. The broad-based initiative has been seeking input on science matters from the candidates since well before the start of the primary races.
Sciencedebate 2008 is co-sponsored by the American Association for the Advancement of Science, the Council on Competitiveness, the National Academy of Sciences, the National Academy of Engineering, and the Institute of Medicine. Obama responded to a list of questions from the group earlier this summer, and McCain followed with his answers just this week.
The group's key question on space to both men: "The study of Earth from space can yield important information about climate change; focus on the cosmos can advance our understanding of the universe; and manned space travel can help us inspire new generations of youth to go into science. Can we afford all of them? How would you prioritize space in your administration?"
In their responses, both Obama and McCain acknowledged the importance of space studies, especially in the context of understanding and addressing the challenges of climate change. Both also pointed to revitalized space programs as a way to boost the U.S.' position as a technology innovator.
At left: Ed White becomes the first U.S. astronaut to embark on a spacewalk on June 3, 1965. Image credit: NASA Image of the Day Gallery, https://www.nasa.gov/multimedia/imagegallery/iotd.html
Obama's Response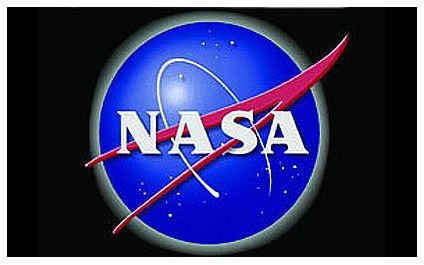 Obama says the key to achieving that goal is to create a single agency with "a sufficiently broad mandate to oversee a comprehensive and integrated strategy and policy dealing with all aspects of the government's space-related programs." He says he would re-establish the National Space Council to provide that oversight and report on all things involving space directly to the president.
First created in 1953, the National Aeronautics and Space Council "oversaw the entire space arena for four presidents," Obama notes. The agency was revived by President George H.W. Bush as the National Space Council in 1989, but went defunct again in 1993 following a shakeup in NASA leadership. (NASA administrator Richard H. Truly was fired after ongoing conflicts with the council, including public disagreements with Vice President Dan Quayle, who was then chairman of the council.)
"Under my administration, NASA not only will inspire the world with both human and robotic space exploration, but also will again lead in confronting the challenges we face here on Earth, including global climate change, energy independence, and aeronautics research," Obama says. "In achieving this vision, I will reach out to include international partners and to engage the private sector to amplify NASA's reach."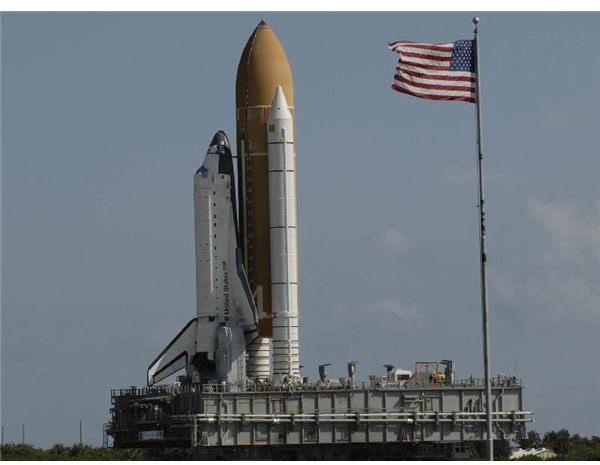 At left: The space shuttle Atlantis. Image credit: NASA Image of the Day Gallery, https://www.nasa.gov/multimedia/imagegallery/iotd.html
McCain's Views
McCain says an effective U.S. space program will provide not only vital scientific knowledge and economic benefit but a boost in national pride. For that reason, he says he supports continued manned research in space as well as unmanned missions.
"The end of the Cold War and the space race has greatly reduced the profile of space exploration as a point of national pride and an emblem of U.S. power and thus created some degree of 'mission-rut' for NASA," McCain told Sciencedebate 2008."Although the general view in the research community is that human exploration is not an efficient way to increase scientific discoveries given the expense and logistical limitations, the role of manned space flight goes well beyond the issue of scientific discovery and is (a) reflection of national power and pride."
McCain says that, as president, he would keep space exploration a "top priority," commit to funding NASA's Constellation Project to build the next generation of manned space vehicles, seek ways to minimize the gap between the termination of the space shuttle and the launch of its replacement vehicle, support the maintenance of Earth-monitoring satellites and support systems and "prevent wasteful earmarks from diverting precious resources from critical scientific research."
At right: Engineer Elizabeth Chu works on the heat shield demonstration unit for NASA's Orion, the next-generation manned space vehicle. Image credit: NASA Image of the Day Gallery, https://www.nasa.gov/multimedia/imagegallery/iotd.html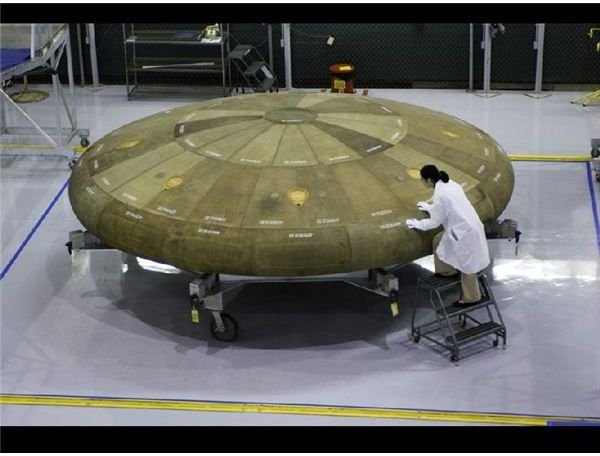 Up Next: A Science Debate?
With the candidates' written replies now in, Sciencedebate 2008 is eyeing a more extensive conversation about science between Obama and McCain.
"We are grateful for both Senators' detailed responses," said Matthew Chapman, president of Sciencedebate 2008. "Now we hope the candidates will want to discuss their differences. Science Debate 2008 and its partners once again extend an invitation to both candidates to attend a televised debate or forum where these vital issues can be discussed in front of a broader audience."
Resources
Read the candidates' complete responses to Sciencedebate 2008 here: https://www.sciencedebate2008.com/www/index.php?id=42
NASA's Constellation/Orion Website: https://www.nasa.gov/mission_pages/constellation/orion/index.html
"Aiming for Mars, Grounded on Earth," an article about politics and U.S. space programs: https://www.thespacereview.com/article/106/1