Who Were the Crew Members of the Space Shuttle Mission STS-78? The Life and Microgravity Spacelab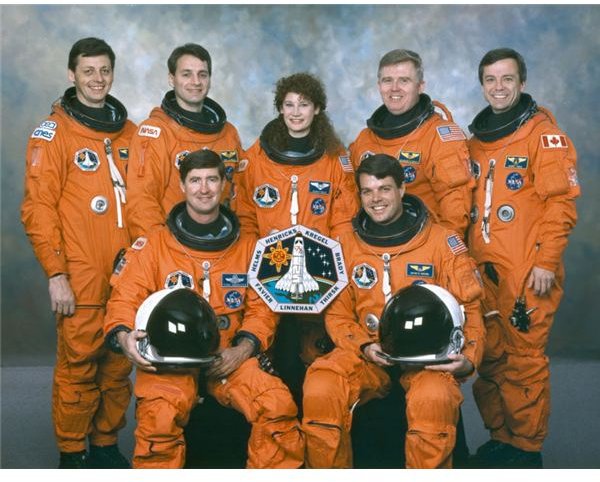 Overview of the STS-78 Columbia Mission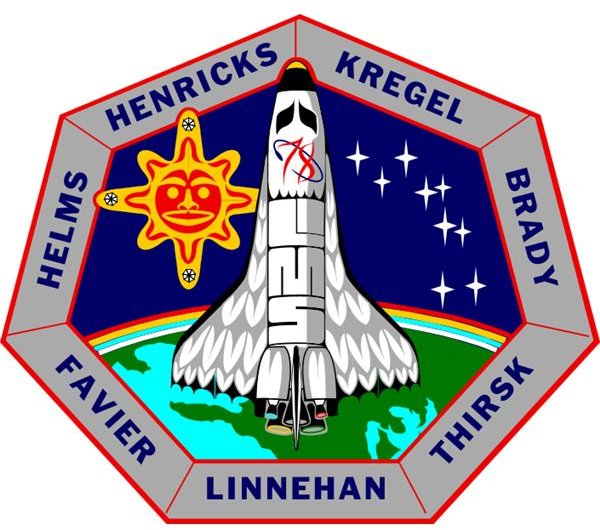 The Space Shuttle mission, STS-78 Columbia, was nearly 17-days long and focused on life science and microgravity environments. STS-78 was conducted from June 20 to July 7 in 1996. The overall goal of the mission was to record the long-term effects of space travel on human physiology and set the scene for the upcoming International Space Station.
Using the Life and Microgravity Spacelab module, the crew conducted 43 experiments focusing on medicine and the effects of space. It also studied the reaction control system of the orbiter, designed to help control altitude and steering of future satellites. Who were the crew members of the Space Shuttle mission STS-78?
Terence T. Henricks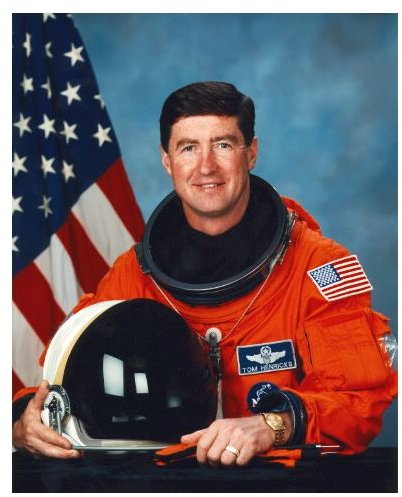 The commander of the space shuttle mission STS-78 was Terence T. Henricks, a colonel in the United States Air Force. While in the military, he was an F-4 fighter pilot and test pilot for the F-16C. He also performed 749 parachute jumps, logged 6,000 hours of flight time and flew dozens of different aircraft. Becoming an astronaut in 1986, he was essential in many technical aspects of NASA. He evaluated new landing sites for the shuttle program. In addition to commanding STS-78, Henricks also led STS-70 Discovery and piloted STS-44 Atlantis and STS-55 Columbia. He was the first person to achieve 1000 hours of piloting and commanding the space shuttle.
Kevin Kregel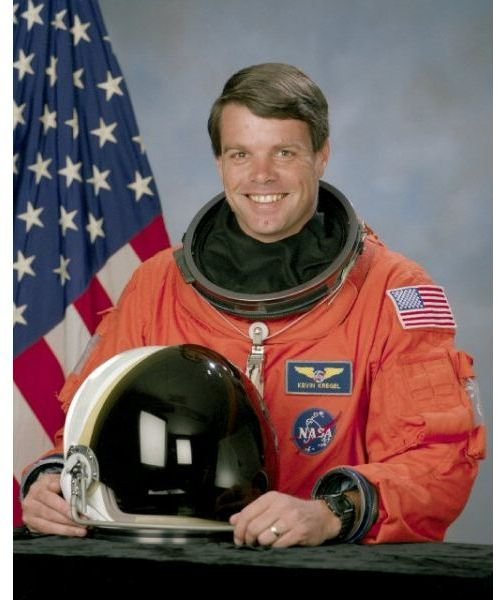 Pilot Kevin Kregel also came from the US Air Force and served in an exchange program with the US Navy. He flew approximately 30 different types of aircraft during his tour of service, including test flights on systems for the F-111 and F-15. Initially, he worked as an aerospace engineer for NASA, but soon became a pilot instructor. After completing one year of training from 1992 to 1993, he was assigned to his first space flight, STS-70 Discovery. During the nine-day mission from July 13 to 22 in 1995, NASA deployed the final Tracking and Data Relay Satellite (TDRS). A year later, he flew the STS-78 Columbia mission. The next year saw the deployment of the US Microgravity Payload during the flight of STS-87 Columbia. In his final mission, the 11-day STS-99 Endeavour, NASA mapped 47 million miles of the surface of the Earth. Following the Columbia disaster, he decided to retire from NASA and gained employment with Southwest Airlines.
Richard Linnehan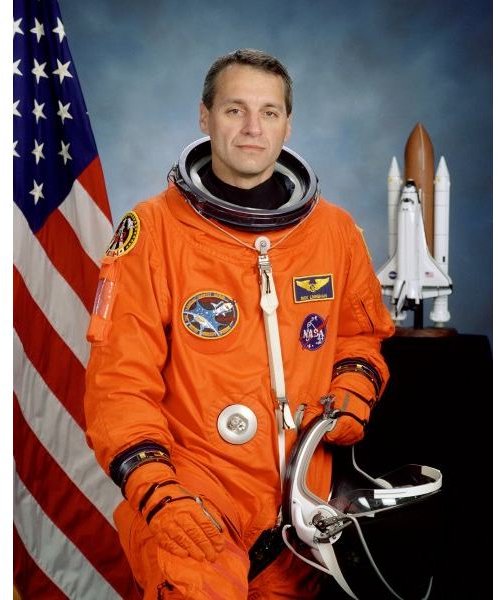 With a background in veterinary medicine, Richard Linnehan was essential aboard the STS-78 mission, particularly in regards to the biological effects of space travel. Prior to joining with NASA, he worked at the Baltimore Zoo, Johns Hopkins University and with the US military. He was a Captain with the US Army Veterinary Corps, and a chief veterinarian for the US Navy Marine Mammal Program studying Bottlenose Dolphins and California Sea Lions. In addition to STS-78, he worked on the Neurolab mission for STS-90 Columbia in 1998, STS-109 Columbia in 2002 and STS-123 Endeavour in 2008. In total, Linnehan conducted six spacewalks and has spent 59 days in space.
Susan J. Helms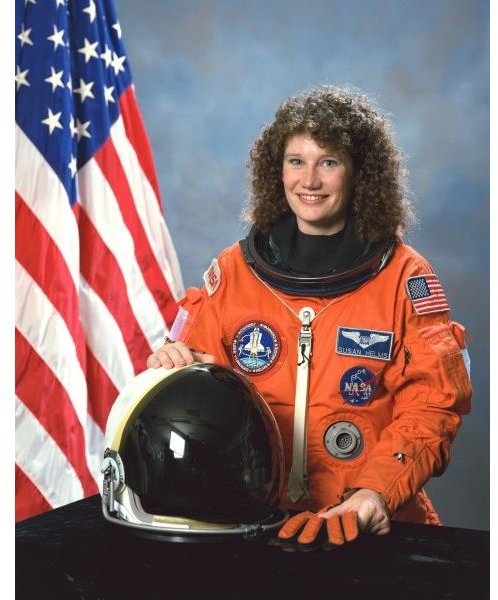 One of the most famous of the crew members of the Space Shuttle mission STS-78 is Susan J. Helms. After serving with the US Air Force for ten years, highlighted by many test flights, she joined NASA in 1990. During her 12-year career with the space agency, she conducted five flights aboard shuttles and spent a stint of over five months aboard the International Space Station as part of Expedition 2. Helms is most famous for conducting the longest spacewalk in history. Both Jim Voss and her spent eight hours and 56 minutes in the vacuum of space.
Charles Brady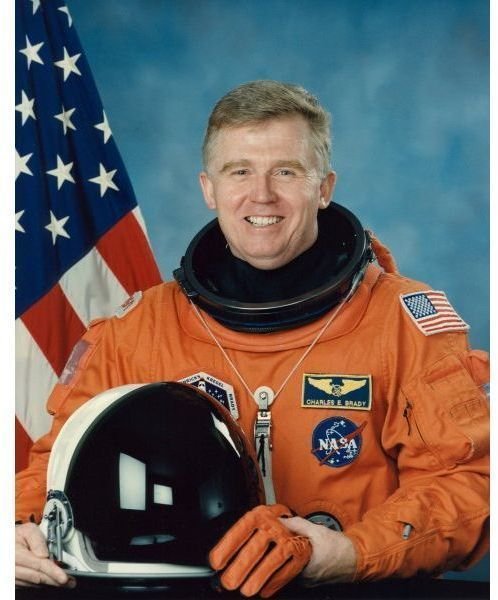 Charles Brady possesses a strong background as a physician, particularly in the field of sports medicine, making him a prime candidate as a mission specialist aboard STS-78. Prior to his service with NASA, he worked for Iowa State University and East Carolina University. He joined the US Navy in 1986, where he worked as a flight surgeon. He was selected for the space program in 1992, where he worked with the astronaut training program and human research. STS-78 was his only flight.
Jean-Jacques Favier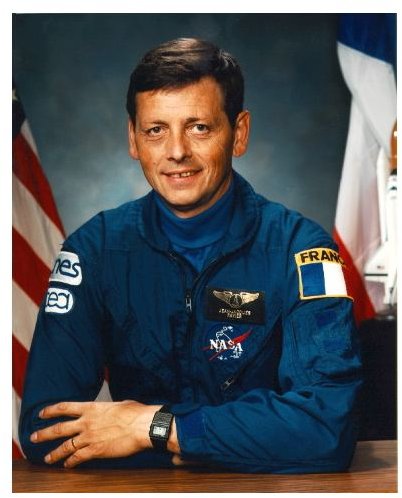 Jean-Jacques Favier was a representative of the French Space Agency aboard STS-78. His background prior to the mission was as a director for the French Atomic Energy Commission and collaboration programs between France and NASA, working very closely with STS-65 - Columbia. This mission involved the International Microgravity Laboratory, conducting research into microgravity environments. During the STS-78 mission, he worked as a payload specialist.
Robert Thirsk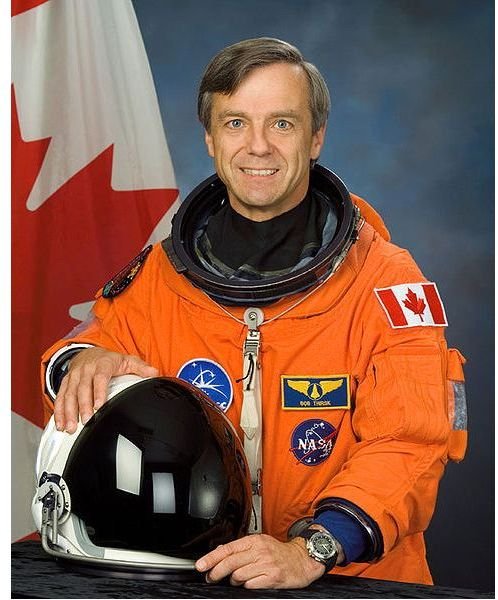 Representing the Canadian Space Program, Robert Thirsk was the organization's Chief Astronaut. He began his space career in 1984, training for a variety of missions before being assigned to STS-78. Following his stint with NASA, he joined the Yuri Gagarin Cosmonaut Training Center in Moscow, learning how to operate aboard the Soyuz spacecraft. He was a member of Expedition 20 and Expedition 21 to the International Space Station, serving as both a physician and test subject in 2009.
References
"STS-78" NASA: https://science.ksc.nasa.gov/shuttle/missions/sts-78/mission-sts-78.html
"STS-78 and Bed Rest" Journal of Applied Physiology: https://jap.physiology.org/cgi/content/full/91/1/57
"Space Shuttle Mission STS-78" NASA: https://www.nasa.gov/mission_pages/shuttle/shuttlemissions/archives/sts-78.html
Image Sources
STS-78 Crew. (Supplied by NASA; Public Domain; https://upload.wikimedia.org/wikipedia/commons/d/d3/STS-78_crew.jpg)
NASA STS-78 Patch. (Supplied by NASA; Public Domain; https://upload.wikimedia.org/wikipedia/commons/1/11/NASA-STS78-Patch.svg)
Terence Henricks. (Supplied by NASA; Public Domain; https://upload.wikimedia.org/wikipedia/commons/f/f3/Terence_Henricks.jpg)
Kevin Kregel. (Supplied by NASA; Public Domain; https://upload.wikimedia.org/wikipedia/commons/3/3e/KevinRKregel.jpg)
Richard Linnehan. (Supplied by NASA; Public Domain; https://upload.wikimedia.org/wikipedia/en/3/3f/RichardMichaelLinnehan.jpg)
Susan Helms. (Supplied by NASA; Public Domain; https://upload.wikimedia.org/wikipedia/commons/c/c4/Susan_Helms.jpg)
Charles Brady. (Supplied by NASA; Public Domain; https://upload.wikimedia.org/wikipedia/commons/0/06/Brady_astronaut.jpg)
Jean-Jacques Favier. (Supplied by NASA; Public Domain; https://upload.wikimedia.org/wikipedia/commons/6/6f/Jean-Jacques_Favier.jpg)
Robert Thirsk. (Supplied by NASA; Public Domain; https://upload.wikimedia.org/wikipedia/commons/8/89/Robert_thirsk_v2.jpg)