Susan J Helms: Facts and Information About Her Life and Career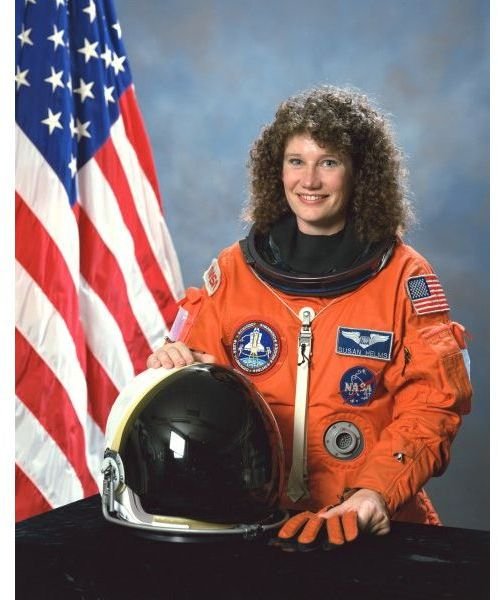 Introduction
Susan J. Helms is a former astronaut who conducted five space flights with NASA over the course of eight years. She flew on four different space shuttles and the took part in the construction of the International Space Station. After graduating from the US Air Force Academy, she became a engineer on the F-15 and F-16. Later she worked as a flight test engineer for both the US Air Force and Canadian military. Today, Helms is a Major General for the United States Air Force, the Director of Plans and Policy for the US Strategic Command in Offutt Air Force Base, Nebraska. This makes her both one of the most seasoned astronauts in NASA history and one of the highest ranking women in the military.
Mission Overviews
Susan J. Helms first flight was aboard the STS-54 Endeavour. The mission lasted nearly six days and primarily was responsible for deploying the NASA Tracking and Data Relay Satellite (TDRS), capable of relaying communications from spacecraft to the Earth. It also used a Diffuse X-Ray Spectrometer that collected 22 hours of X-rays of the Milky Way galaxy.
Her second flight was nearly an 11 day mission aboard Discovery - STS-64. This mission collected data on the troposphere and stratosphere of the Earth as well as the solar corona using the SPARTAN-201 satellite. It also tested jet thruster impingement and a new EVA device.
Aboard the Columbia - STS-78, she flew for nearly 17 days. At the time, this was the longest space shuttle mission and studied microgravity and life science with the Life and Microgravity Spacelab mission.
In one of the first missions to the International Space Station - STS-101, Atlantis delivered repair materials to the Functional Cargo Block. Lasting nearly 10 days, Helms herself was in charge of the rendezvous to the station and maintaining the computer system.
Her longest mission was aboard the ISS. Known as Expedition 2, it lasted for 163 days. She was flown to and from the station on Discovery - STS-102 and STS-105 respectively. Joining another American astronaut and a Russian cosmonaut, some of the highlights include the longest space walk in history as well as various maintenance tasks. She also was aboard when the first space tourist, Dennis Tito, came aboard.
Basic Information
Full name: Susan Jane Helms
Famous for: Conducted an 8 hour and 56 minute space walk
Birth date: February 26, 1958
Birth place: Charlotte, North Carolina, USA
Father: Lt. Col. (Ret., USAF) Pat Helms
Mother: Dori
Family: three sisters
Attended space program: January 1990 (approved July 1991)
Pre-flight occupation: engineer, U.S. Air Force
Number of missions flown: 5
Age at the first flight: 35
First mission name/code: STS-54
First mission date: January 13, 1993
First mission vessel: Space Shuttle Endeavour
Second mission name/code: STS-64
Second mission date: September 9, 1994
Second mission vessel: Space Shuttle Discovery
Third mission name/code: STS-78
Third mission date: June 20, 1996
Third mission vessel: Space Shuttle Columbia
Fourth mission name/code: STS-101
Fourth mission date: May 19, 2000
Fourth mission vessel: Space Shuttle Atlantis
Fifth mission name/code: Expedition 2
Fifth mission date: March 8, 2001
Fifth mission vessel: International Space Station via Space Shuttle Discovery
Total time in space: 5,064 hours, a total of 211 days
Space Exploration contribution: Installed the Airlock aboard the ISS using the Space Station Robotic Arm
Space roles: mission specialist and flight engineer
Post-flight career: Division Chief for the Air Force Space Command; Commander of the 45th Space Wing; Major General Director of Plans and Policy for the US Strategic Command
Education: Graduate Parkrose Senior High School in Portland, Oregon (1976); B.S. in Aeronautical Engineering from US Air Force Academy(1980); Masters of Science in Aeronautics and Astronautics from Stanford University (1985)
Retired: 2002
Honors: NASA Distinguished Service Medal; Legion of Merit; Defense Superior Service Medal; Defense Meritorious Service Medal; NASA Outstanding Leadership Medal
Other interests: piano, computers, cooking, reading, travel, jogging
Fun Fact: Helms has flown at least 30 different types of aircraft
References
"Biographical Data" Johnson Space Center: https://www.jsc.nasa.gov/Bios/htmlbios/helms.html
"Major General Susan J. Helms" US Air Force: https://www.af.mil/information/bios/bio.asp?bioID=8588
"Susan J. Helms" Space Explorers: https://www.space-explorers.org/bios/helms.html
Image Source
Susan J. Helms. (Supplied by NASA; Public Domain; https://upload.wikimedia.org/wikipedia/commons/c/c4/Susan_Helms.jpg)