Ikhana Unmanned Aerial Vehicle (UAV)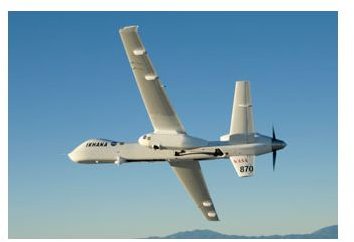 Unmanned Aerial Vehicles
Unmanned aerial vehicles are more commonly associated with military missions. But, their use for civilian duties is very rare. The Ikhana unmanned aerial vehicle (UAV) is such a drone, which is famous for the services it has preformed for fire fighters in California during 2007 wild fire. This article gives an account of the aircraft design and its mission.
Ikhana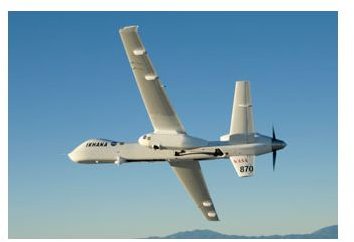 Unmanned aerial vehicles are becoming an increasingly important part of terrestrial monitoring programs. These drones are either controlled from the ground or are designed to follow a predetermined path. UAVs can be used for various military, civilian and scientific purposes.
Predator B, which had it's first flight on February 2001, is such a multitasking UAV used by NASA. One such Predator B UAV became part of NASA's Dryden Flight Research Center in 2007. It is named Ikhana, which means intelligence, conscious or aware in the Native American Choctaw language. Ikhana is used to conduct studies to improve the efficiency of unmanned aerial missions and to conduct studies related to environment, weather and atmosphere. It is capable of carrying out high altitude long duration flights, which can stretch up to thirty hours
Ikhana's Purposes
NASA's Suborbital Science Program is using Ikhana to gather valuable scientific data from the Earth's atmosphere. Ikhana is fitted with remote sensing instruments, which are similar to those fitted in the satellites orbiting the Earth. The data collected on a particular phenomenon from Ikhana is then corroborated with those from the corresponding geostationary satellites in orbit.
Ikhana's Design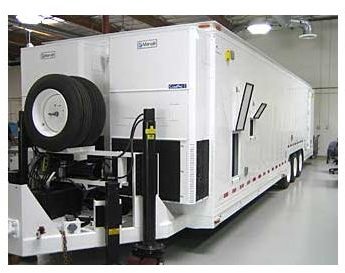 Ikhana can be used not only within USA, but also for international missions. Its parts, like the propeller, wings and tail can be dismantled and shipped to another location and then be reassembled. Likewise the ground control system is also designed in such a way that it can be transported to different locations.
This 36 foot long UAV has a wingspan of 66 feet. It has the capacity to carry up to 800 pounds of payload as part of its internal system and more than 2,000 pounds of payload externally. Digital electronic engine controller has made it more energy efficient than its predecessors. It is capable of attaining an altitude of 40,000 to 45,000 feet. It is operated by the mobile ground station which gathers and analyzes all the data send by the UAV. NASA is conducting studies to design an Airborne Research Test System which can make Ikhana autonomous, so that it can control its own voyage without the control from a ground station.
Ikhana and Civilian Mission
Ikhana is fitted with imaging sensors, which can collect data from wild fires and transmit these observations to the ground station through satellites. It played a crucial role in the California fire in 2007. It scanned sites that were on fire and recorded these data using color codes where red, blue and green color was used to represent the temperature of each region. The data received by the ground station was then superimposed on Google Earth and then made available to fire fighters. This helped the fire fighters plan their next move with more precision, as they were better equipped with information on the locations which were under greater threat from fire. Later on in November 2009, NASA used Ikhana to evaluate post-fire areas in Angeles National Forest so as to take precautionary steps to prevent a possible landslides in these areas.
Conclusion
Ikhana's performance during civilian missions has underlined the superiority of UAV over manned aerial missions. Once the Ikhana unmanned aerial vehicle (UAV) becomes autonomous, it will prove more successful in carrying out more dangerous scientific and civilian missions.
Sources: Data and Images
https://www.nasa.gov/centers/dryden/news/NewsReleases/2007/07-12.html
https://www.nasa.gov/centers/dryden/news/FactSheets/FS-097-DFRC.html
https://www.nasa.gov/centers/dryden/news/Features/2007/wildfire_socal_10_07.html
https://www.nasa.gov/mission_pages/fires/main/usa/wsfm/LA_erosion_wrap.html